Fuld determined not to let diabetes hamper him, others
Outfielder hosting fourth annual sports camp, where he helps kids with illness and their parents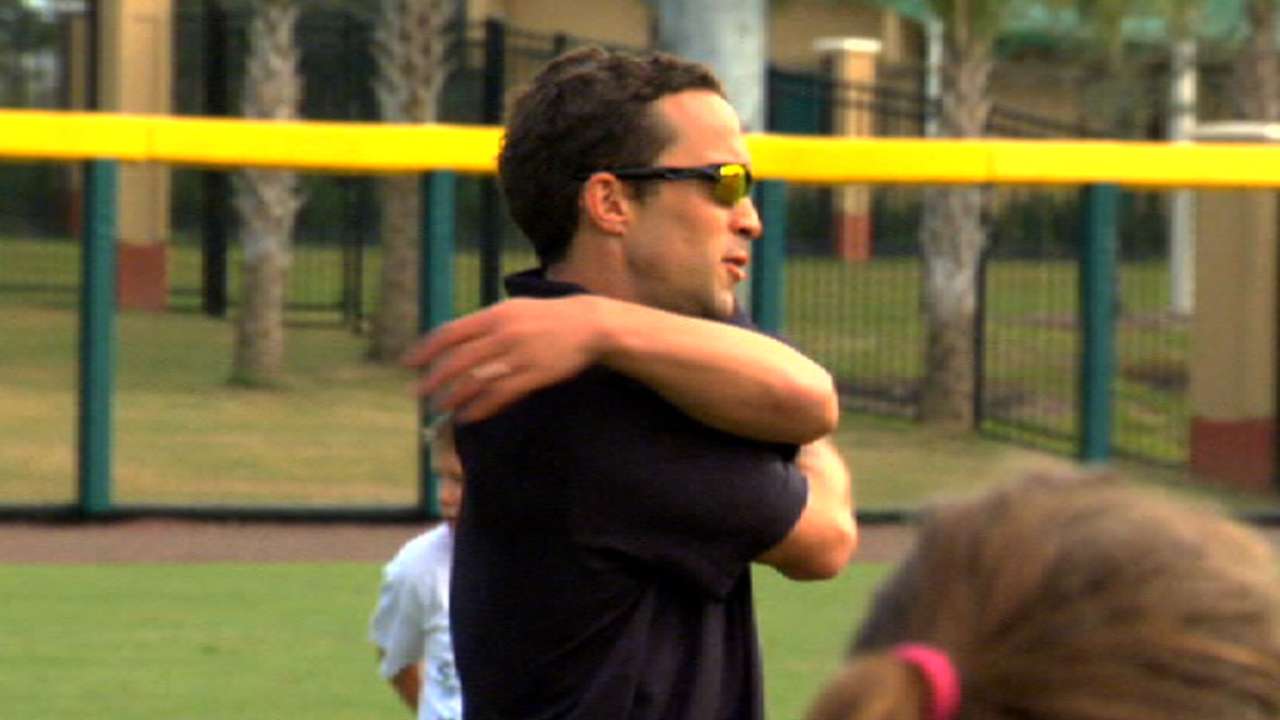 A 12-year-old Sam Fuld, still coming to terms with the Type 1 diabetes diagnosis he received two years earlier, took the field during batting practice at Fenway Park for a meeting with Tigers pitcher Bill Gullickson. A diabetic himself, Gullickson had just two minutes for Fuld, who has since lived out every word he heard during those 120 seconds.
"That's all it took," said Fuld, now 33 and entering his eighth big league season, after attending Stanford University. "I was already a pretty dedicated and inspired kid, but I think that was the extra boost for me. It really sort of set the stage for how I handle things now as a professional diabetic athlete. I like to remember how much of an impact that short experience had on me, and I try to remember that when I'm working with other kids."
More
Jane Lee is a reporter for MLB.com. This story was not subject to the approval of Major League Baseball or its clubs.