Rested, recovered Lowrie joins A's camp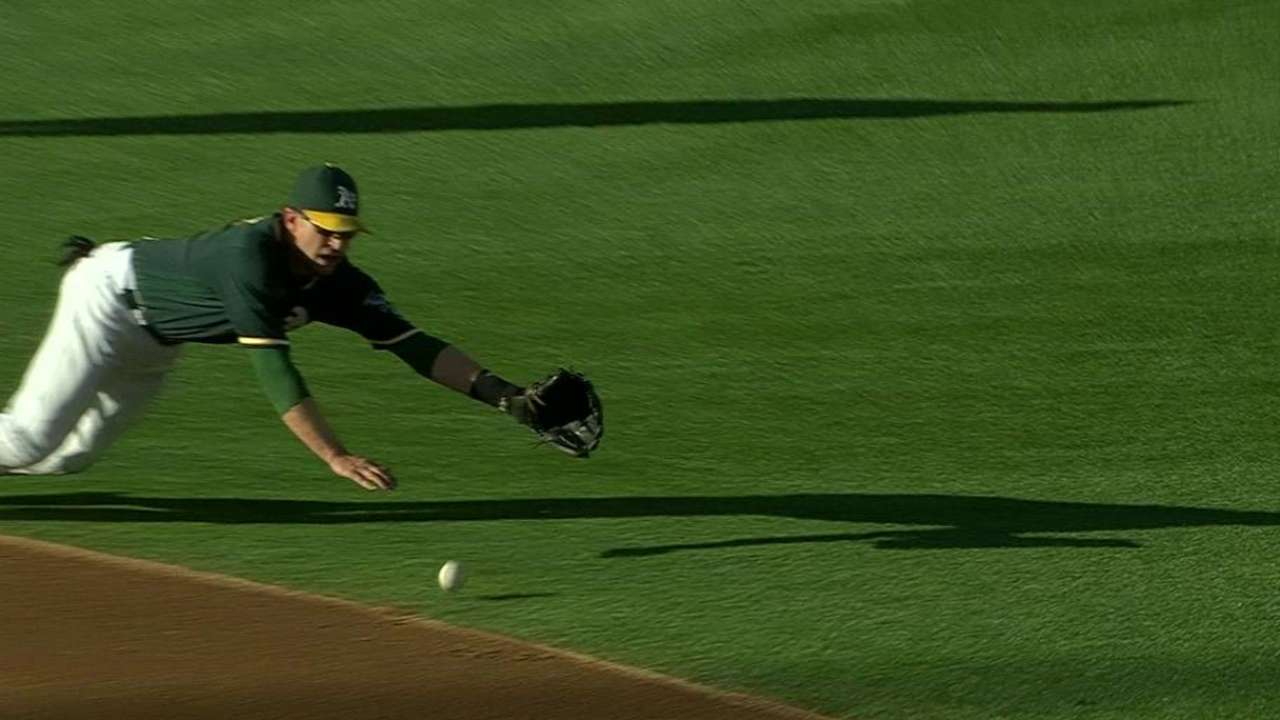 MESA, Ariz. -- A's second baseman Jed Lowrie is able to run again, and sleep better.
The nine-year veteran had two surgeries within a month last year. First, a multifaceted procedure to repair ligament damage and remove a bunion and cyst in his left foot. Then, an operation to resolve a deviated septum and relieve him of nasal issues that had disrupted his sleep for nearly a decade.
Continue Reading
Jane Lee has covered the Athletics for MLB.com since 2010. This story was not subject to the approval of Major League Baseball or its clubs.