Lawrie in A's lineup day after being plunked
Third baseman says left elbow is 'just swollen'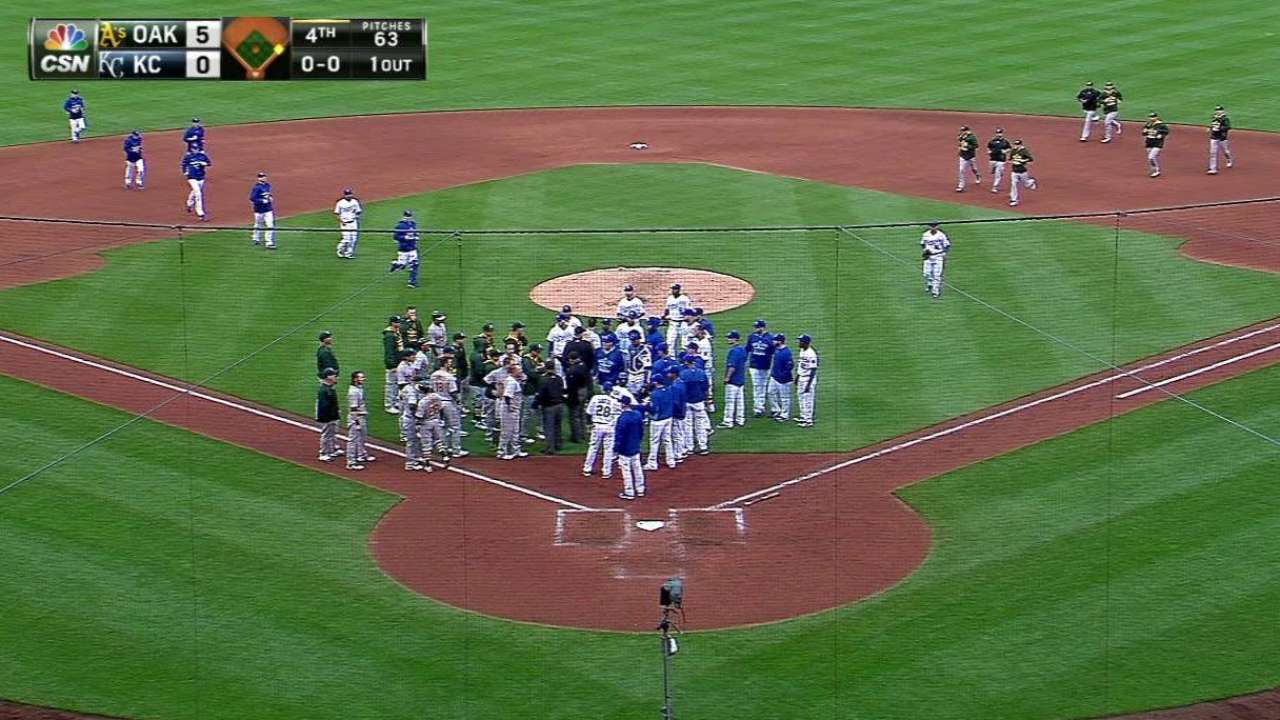 KANSAS CITY -- Third baseman Brett Lawrie was back in the A's lineup on Sunday, after taking a 99-mph Yordano Ventura fastball to his left elbow in Saturday's drama-filled win.
"It's all right," said Lawrie. "Just swollen. That's about it."
More
Jane Lee is a reporter for MLB.com. This story was not subject to the approval of Major League Baseball or its clubs.