A's DFA two-time All-Star, team leader Vogt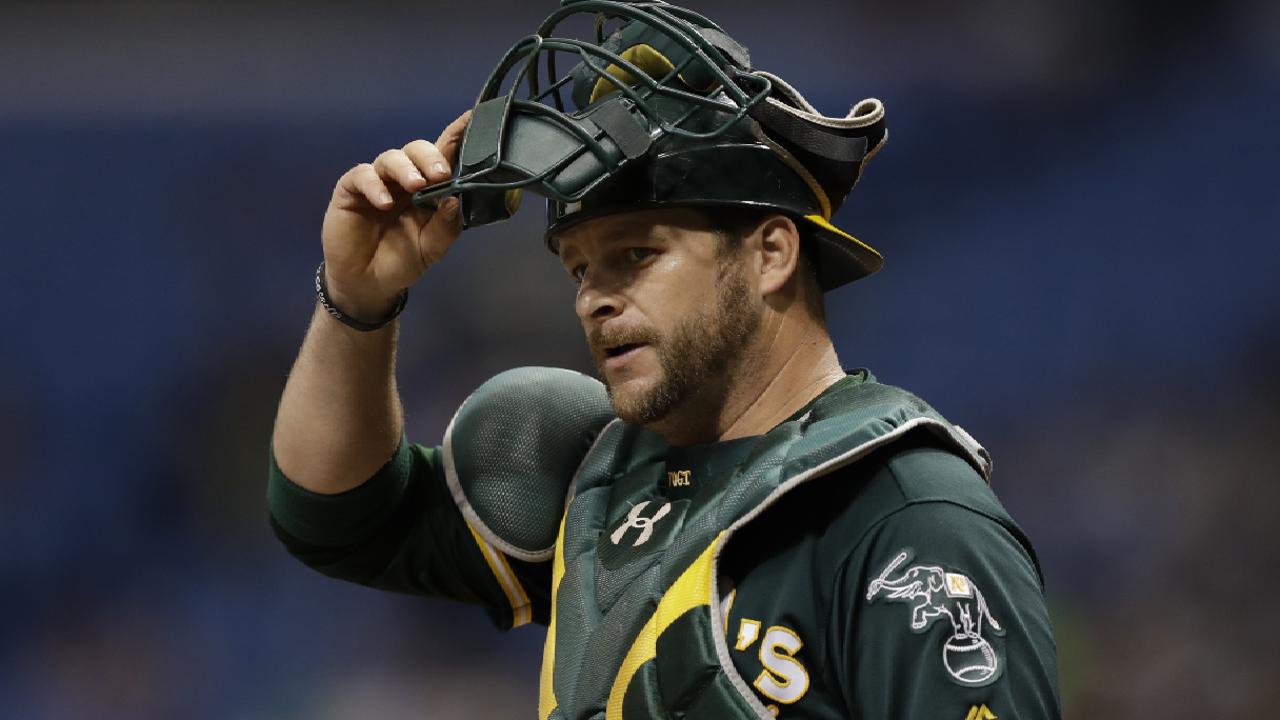 OAKLAND -- The A's designated two-time All-Star catcher and team leader Stephen Vogt for assignment on Thursday morning.
The 32-year-old Vogt has struggled at the plate this season, hitting .217/.287/.357 with four home runs and 20 RBIs in 54 games for the A's.
Continue Reading
Alex Simon is a reporter for MLB.com based in the Bay Area. Follow him on Twitter at @alexsimon99. This story was not subject to the approval of Major League Baseball or its clubs.