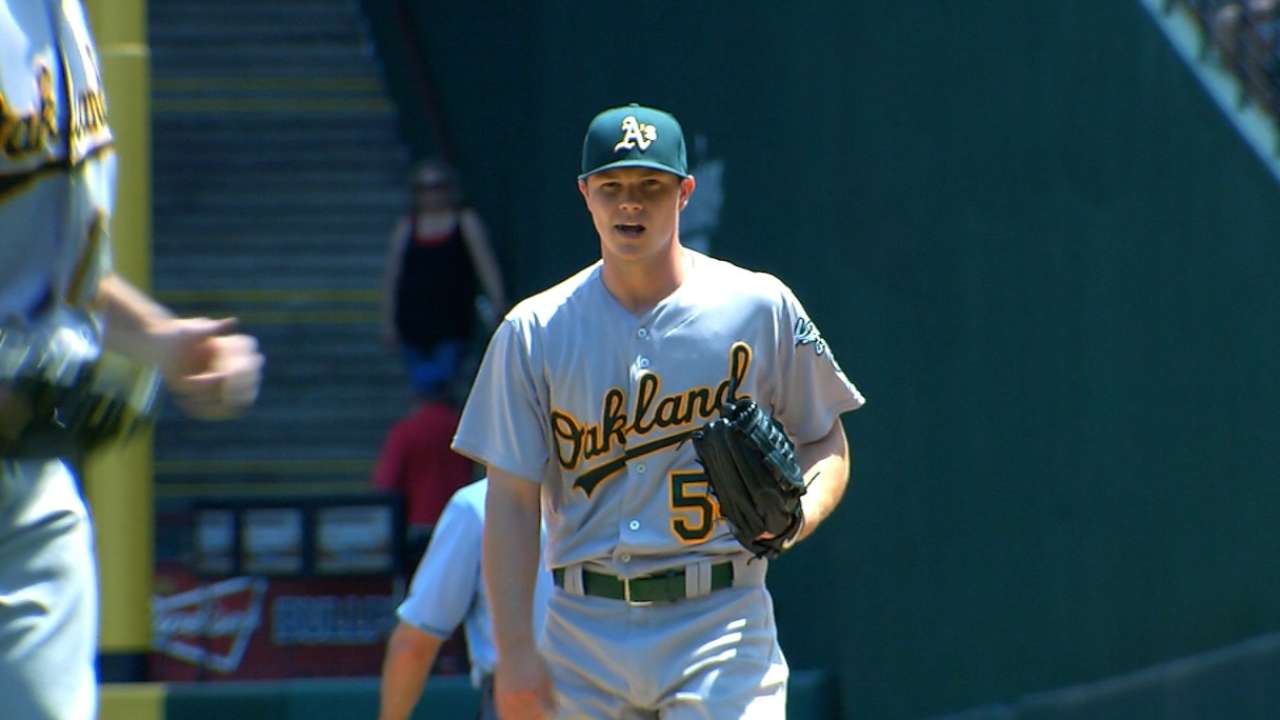 OAKLAND -- Chris Bassitt will start Sunday's series finale against the Mariners, and Sonny Gray will likely start on Tuesday against the Yankees, A's manager Bob Melvin said on Saturday.
If Gray does start on Tuesday, he'd be on target to start again next Sunday against the Indians, which means there's a good chance he wouldn't be available to pitch in the All-Star Game on July 14. Gray still may be selected for the American League squad and travel to Cincinnati, but it doesn't look as though he'll be able to participate.
More
Trevor Hass is an associate reporter for MLB.com. This story was not subject to the approval of Major League Baseball or its clubs.