De Jed vu: A's, Astros swing familiar deal
Second time infielder has been traded from Houston to Oakland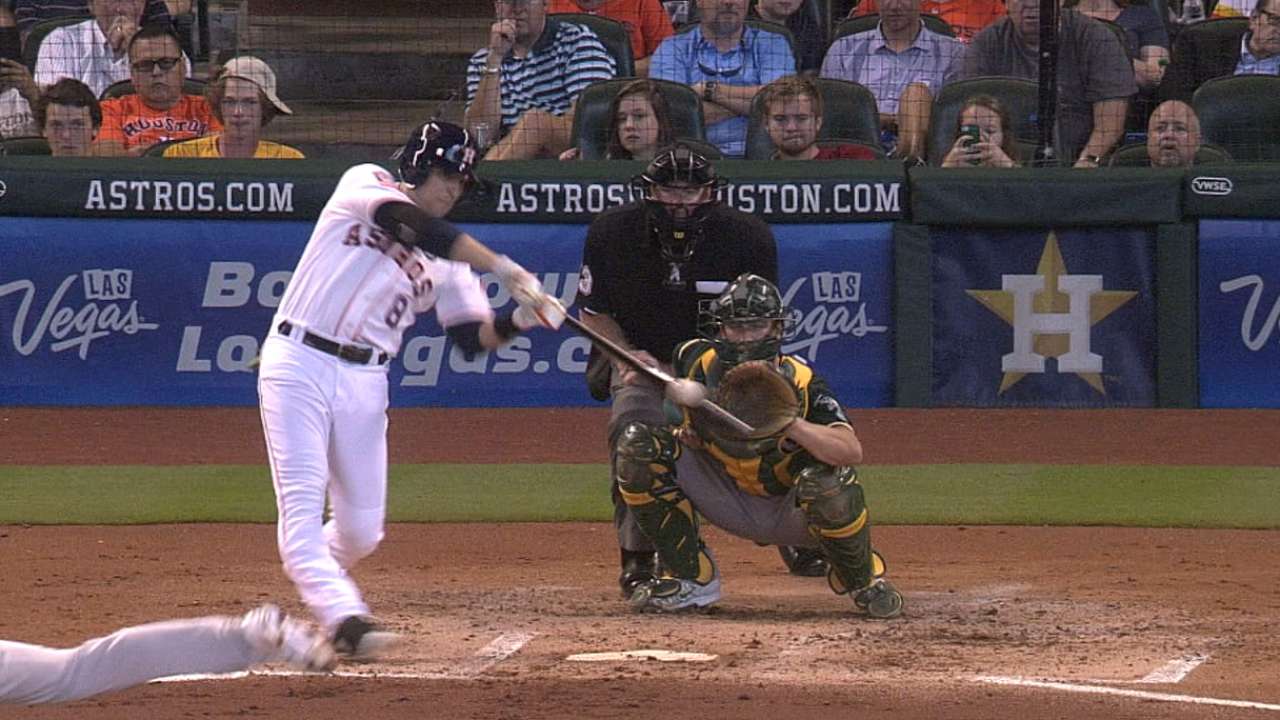 OAKLAND -- The A's added a familiar face to their infield Wednesday, swinging a deal with the Astros for veteran Jed Lowrie while giving up Minor League right-hander Brendan McCurry.
The well-traveled Lowrie, the starting shortstop for each of the A's last two playoff teams, hit .271 for them in the 2013-14 seasons before he signed with the Astros as a free agent last winter for three years and $23 million.
More
Jane Lee is a reporter for MLB.com. This story was not subject to the approval of Major League Baseball or its clubs.