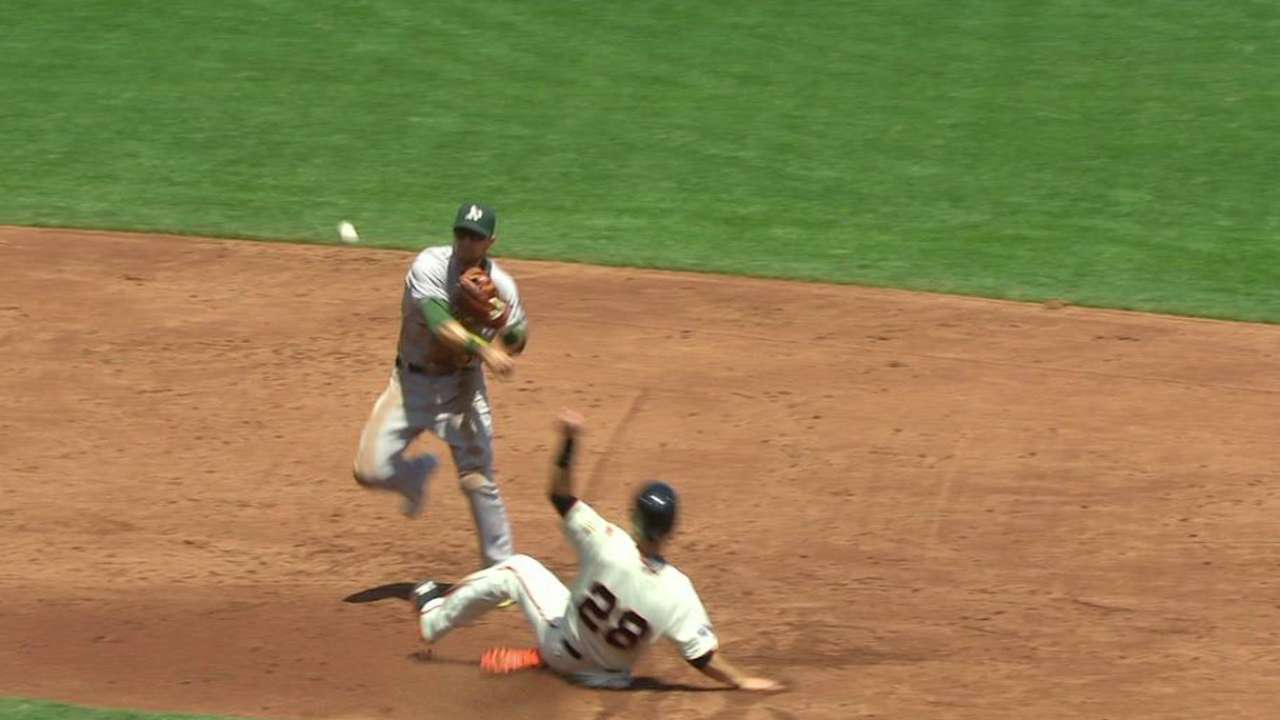 In a large wave of September callups, the A's recalled right-handers R.J. Alvarez, Arnold Leon, Cody Martin and Dan Otero, as well as infielder Tyler Ladendorf from Triple-A Nashville on Tuesday.
They also selected right-hander Ryan Dull, catcher Carson Blair and outfielder Jason Pridie from Nashville.
More
Joey Nowak is a reporter for MLB.com. Follow him on Twitter at @joeynowak. This story was not subject to the approval of Major League Baseball or its clubs.