From the get-go, 2015 A's didn't get going
Slew of injuries, bullpen woes follow roster overhaul, and team never recovered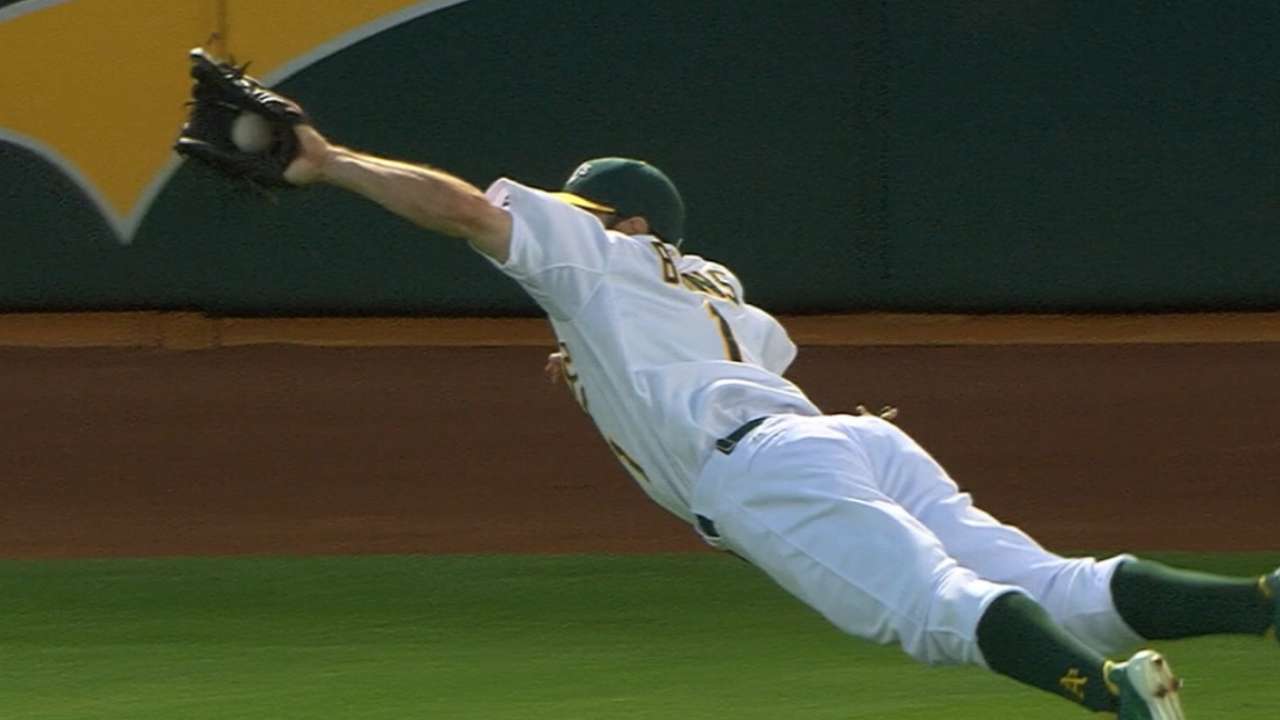 OAKLAND -- The lingering heartache A's fans carried with them from the 2014 American League Wild Card Game loss to the Royals had hardly subsided when the club christened a new spring season with a roster that didn't include winter tradees Josh Donaldson, Brandon Moss, Jeff Samardzija and Derek Norris.
The tempestuous rollercoaster ride had only just begun, though. Spring brought about feelings of cautious optimism, weighed by varying factors. The A's boasted enviable depth in their rotation and bullpen and believed they'd made up for lost power in adding the likes of Billy Butler and Ike Davis. But they also had plenty of unknown talent on their hands, stemming from offseason wheeling and dealing, and already had health questions -- starting with Sean Doolittle, shelved with a shoulder strain.
More
Jane Lee is a reporter for MLB.com. This story was not subject to the approval of Major League Baseball or its clubs.