Bean brings his message of inclusion to A's
Often confused with Oakland GM Beane, the duo played together at Triple-A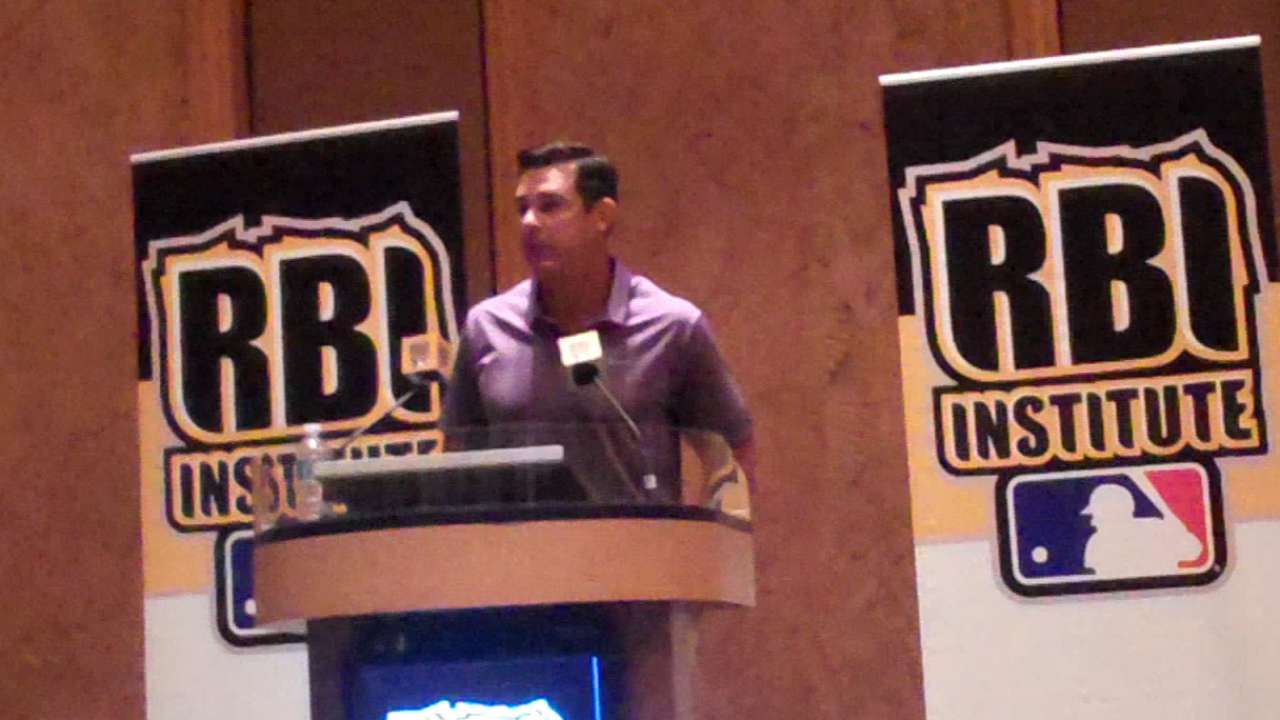 SCOTTSDALE, Ariz. -- Often mistaken for one another, Billy Beane and Billy Bean found themselves in the same clubhouse Thursday, just as they did 27 years ago when playing in the outfield together for Triple-A Toledo.
"We also had a guy named Pete Rice playing in the outfield, so we had a 'Rice and Beans' outfield," said a smiling Bean.
More
Jane Lee is a reporter for MLB.com. This story was not subject to the approval of Major League Baseball or its clubs.