Yearlong efforts help A's serve Bay Area community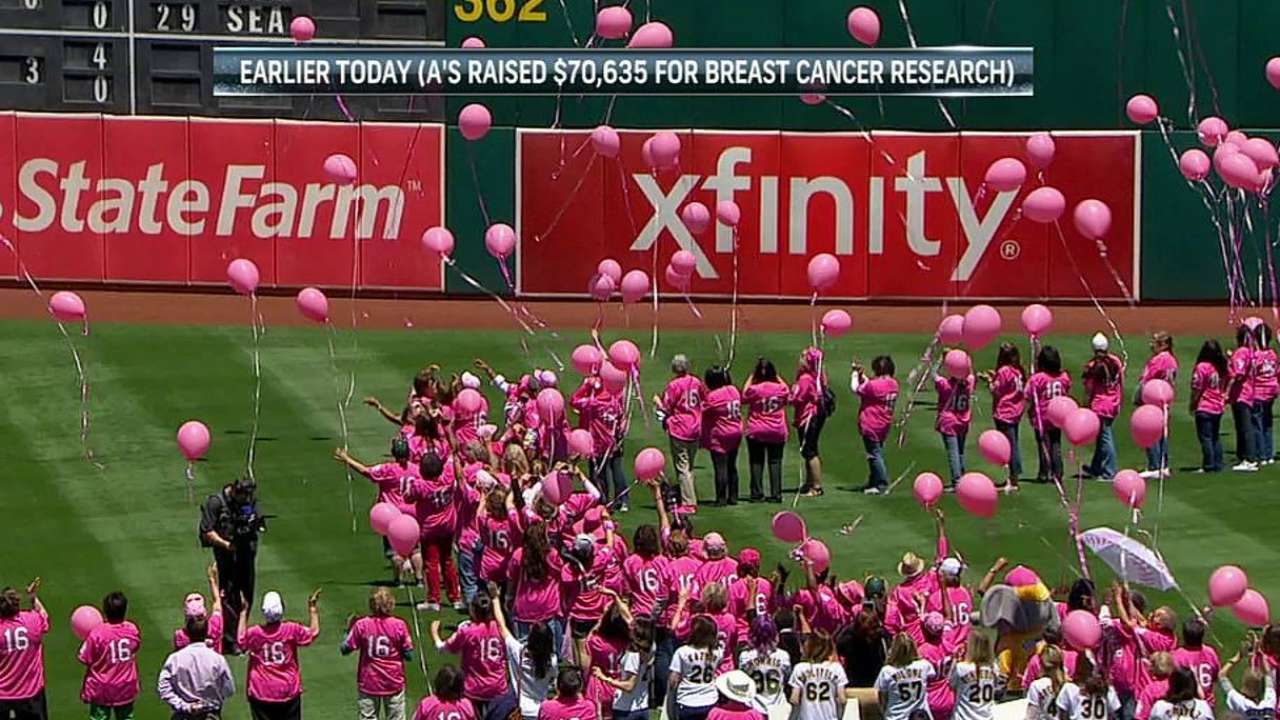 OAKLAND -- The A's philanthropic endeavors of 2014 ran parallel to their on-field success, with the organization donating nearly $500,000 to various Bay Area charities this year.
The A's Community Fund has long been a pillar of charity work in the Bay Area and beyond, providing not only hundreds of thousands of dollars in monetary contributions to dozens of charities each year but memories that won't soon be forgotten by those involved.
More
Jane Lee is a reporter for MLB.com. This story was not subject to the approval of Major League Baseball or its clubs.
Less