Around the Horn: Bullpen gets winter renewal
Doolittle refreshed for 2016; Madson among key additions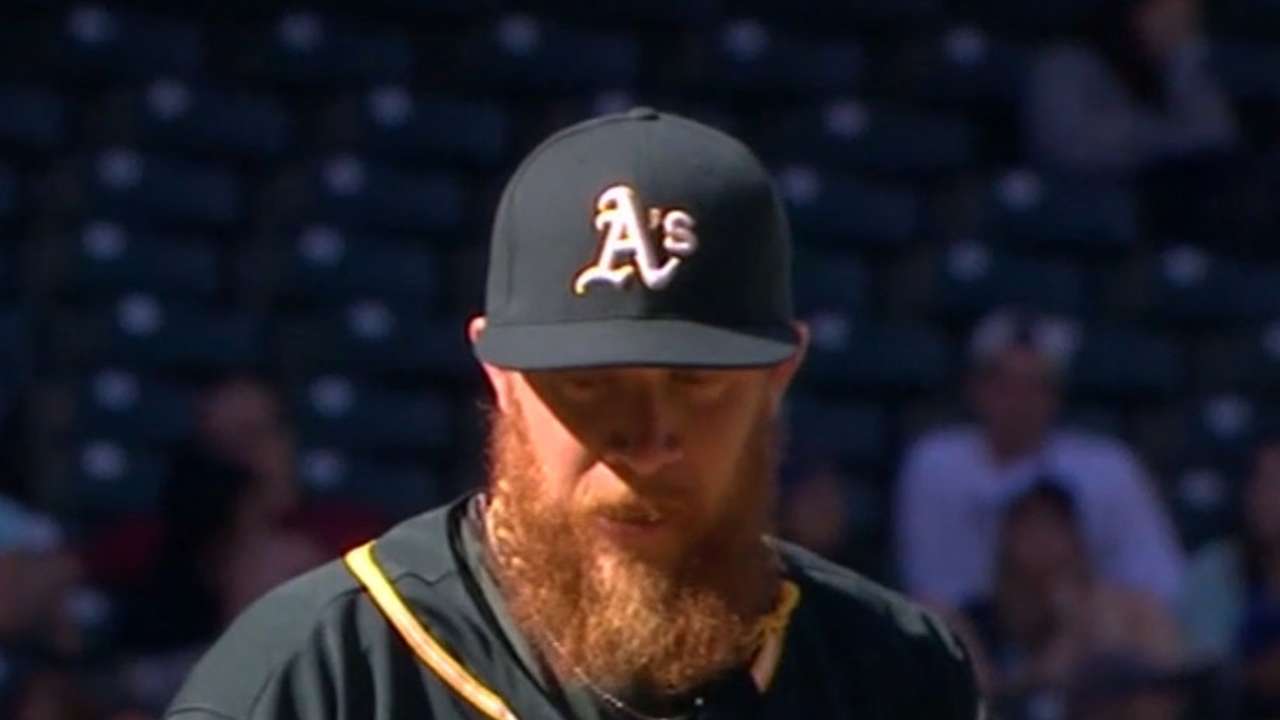 The multipart Around the Horn series, which features a position-by-position look at Oakland's projected starters and backup options heading into the season, concludes with the bullpen.
OAKLAND -- The overriding goal of the A's offseason was to restore order to a bullpen that arguably cost the club more than a dozen victories in a last-place 2015 campaign, an objective that quickly came to fruition with a rapid-fire round of winter transactions.
More
Jane Lee is a reporter for MLB.com. This story was not subject to the approval of Major League Baseball or its clubs.