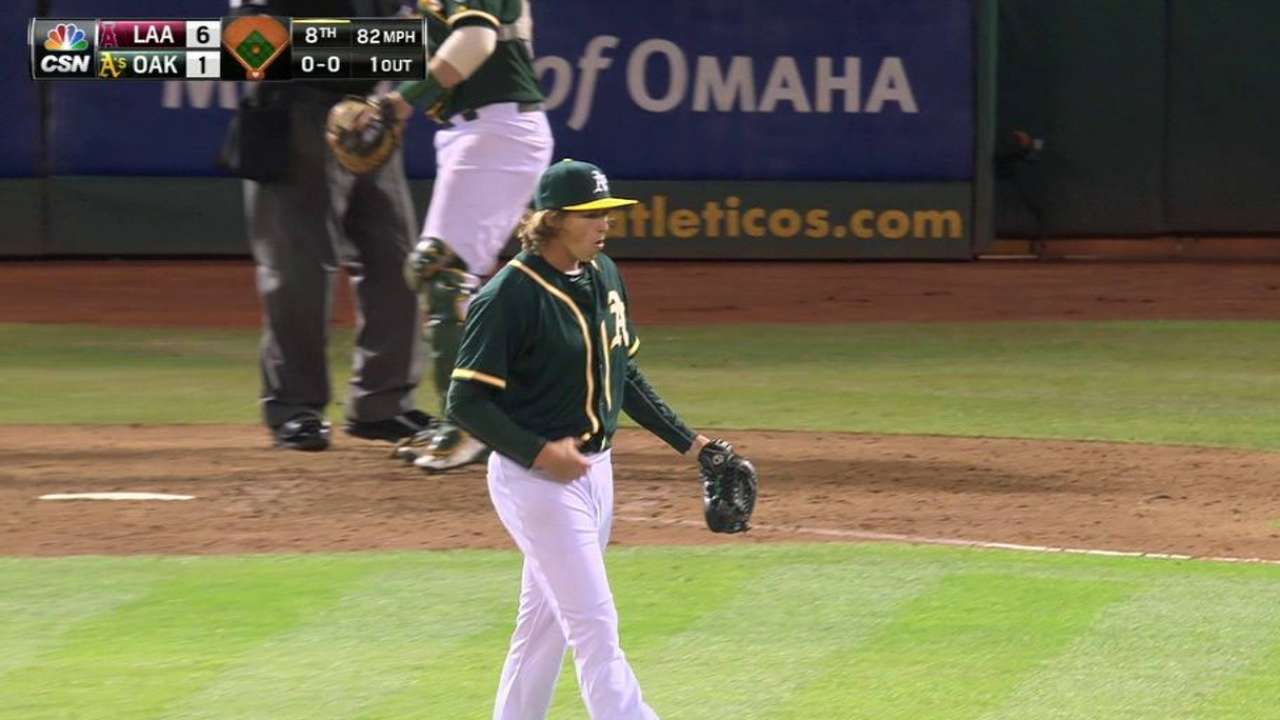 OAKLAND -- His flowing blonde locks tucked neatly inside his cap, Ryan Dull made his way to the mound for the A's in the eighth inning of Tuesday night's 6-2 loss to the Angels, quietly working his way around a one-out base hit for a scoreless big league debut.
It was a special moment in an otherwise forgettable game that saw the A's drop to 58-75, tying their loss total from 2014.
More
Jane Lee is a reporter for MLB.com. This story was not subject to the approval of Major League Baseball or its clubs.