Moss' right hip surgery a success
A's say 31-year-old is expected to be at full strength for 2015 season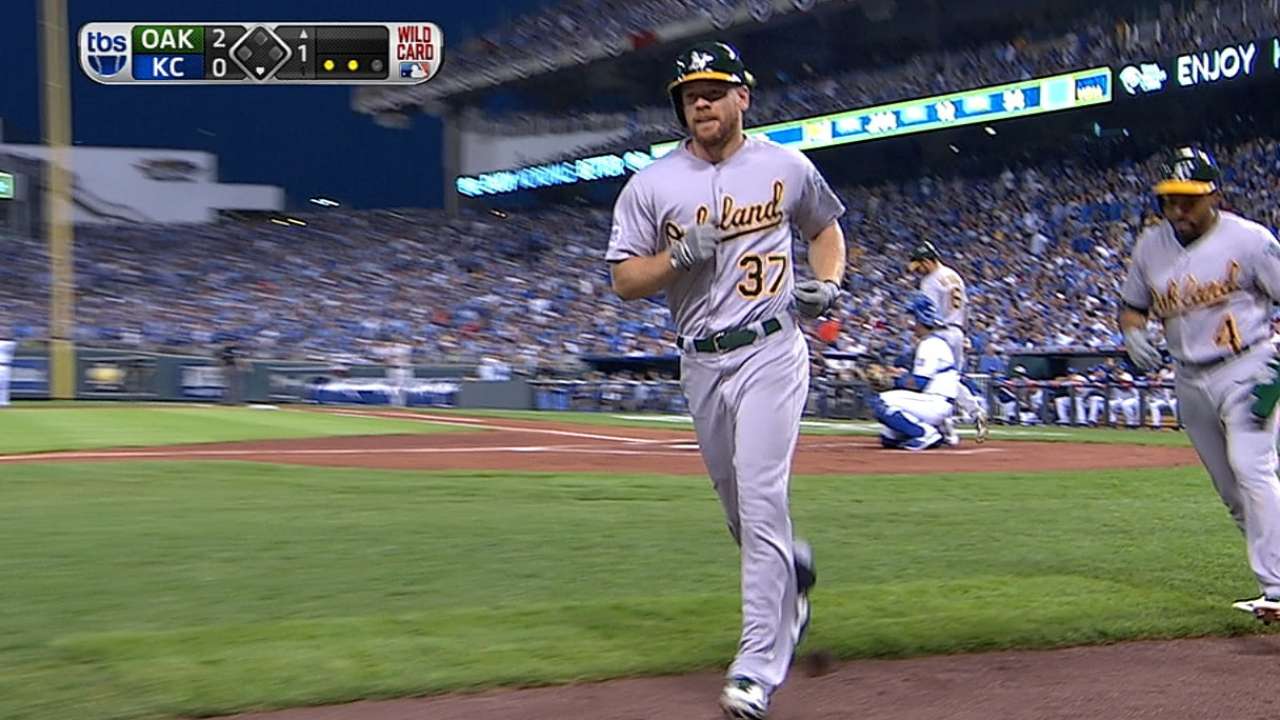 The A's Brandon Moss underwent successful right hip surgery this week, according to the team, and is expected to be at full strength by the start of the 2015 season.
The procedure, performed by Dr. Thomas Byrd in Nashville on Tuesday, involved repairing a torn labrum and additional clean-up work to alleviate the impingement in Moss' hip.
More
Jane Lee is a reporter for MLB.com. This story was not subject to the approval of Major League Baseball or its clubs.
Less