Graveman gleaning wisdom from early struggles
Young righty is Oakland's most consistent member of rotation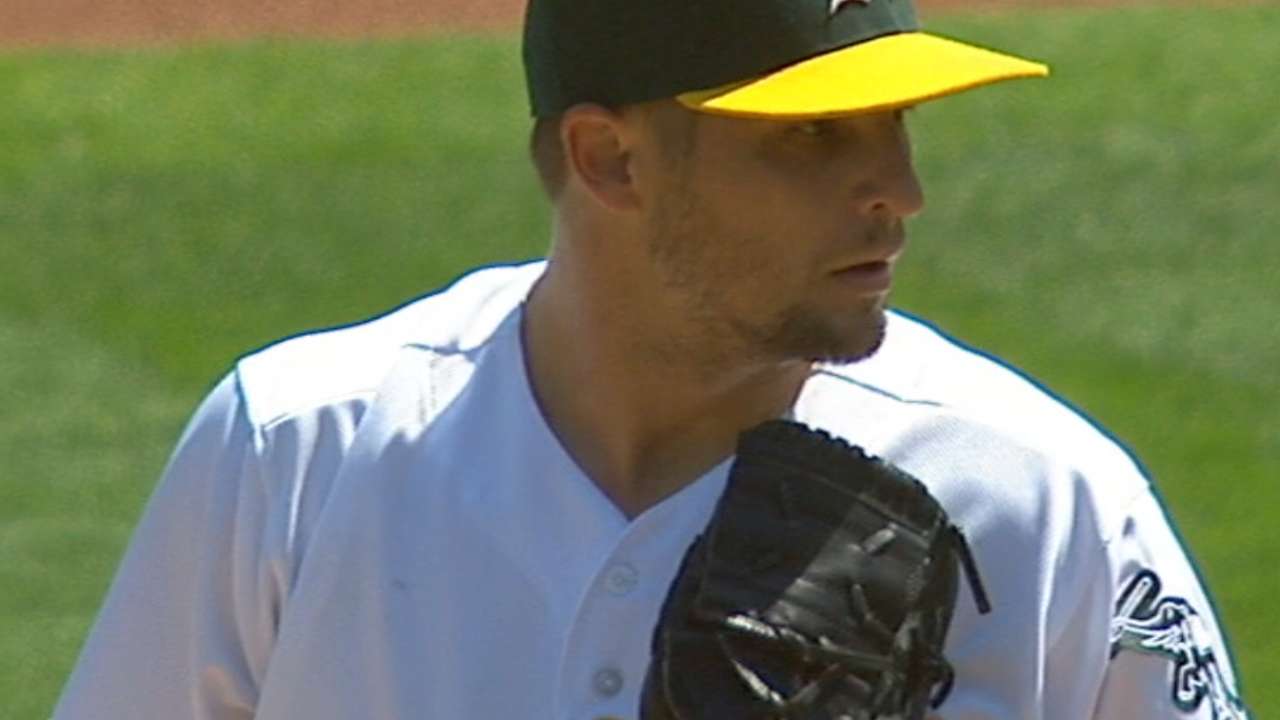 OAKLAND -- Kendall Graveman returned to Target Field's visiting dugout after a scoreless 20-pitch first inning, having worked around a walk to Minnesota's Joe Mauer and a tighter-than-usual strike zone from home-plate umpire Manny Gonzalez, and he turned to his close friend Sonny Gray.
They began to discuss what felt like a conversation more than a year in the making, even if he didn't realize at the time.
Continue Reading
Mark Chiarelli is a reporter for MLB.com based in the Bay Area. This story was not subject to the approval of Major League Baseball or its clubs.