Game of inches proves frustrating for A's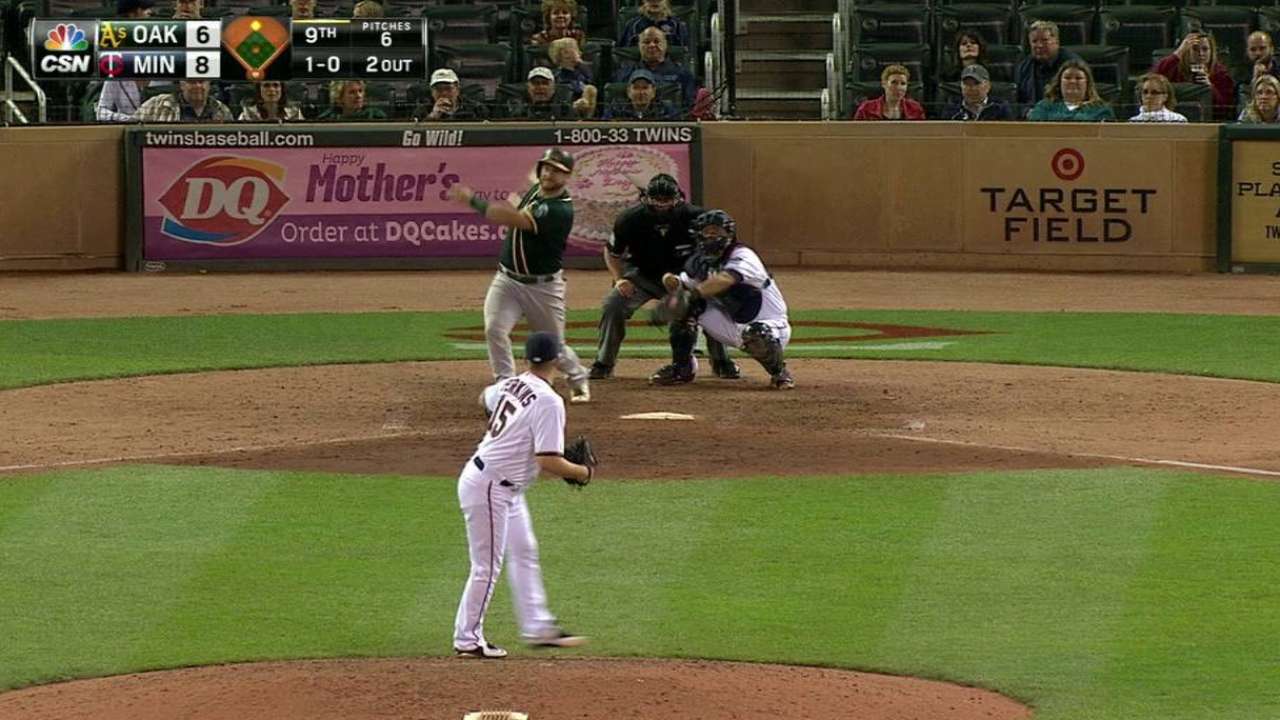 MINNEAPOLIS -- The A's were reminded just how cruel this game of inches can be on more than one occasion Monday night. By the end of it, they were staring down a one-run loss in Minneapolis, their beleaguered bullpen disappointing yet again.
Oakland's 8-7 loss to the Twins could've had a different ending, though.
More
Jane Lee is a reporter for MLB.com. This story was not subject to the approval of Major League Baseball or its clubs.