Healy plays hero as A's stage another stunner
'He went up there with fire in his eyes,' Melvin says of rookie's HR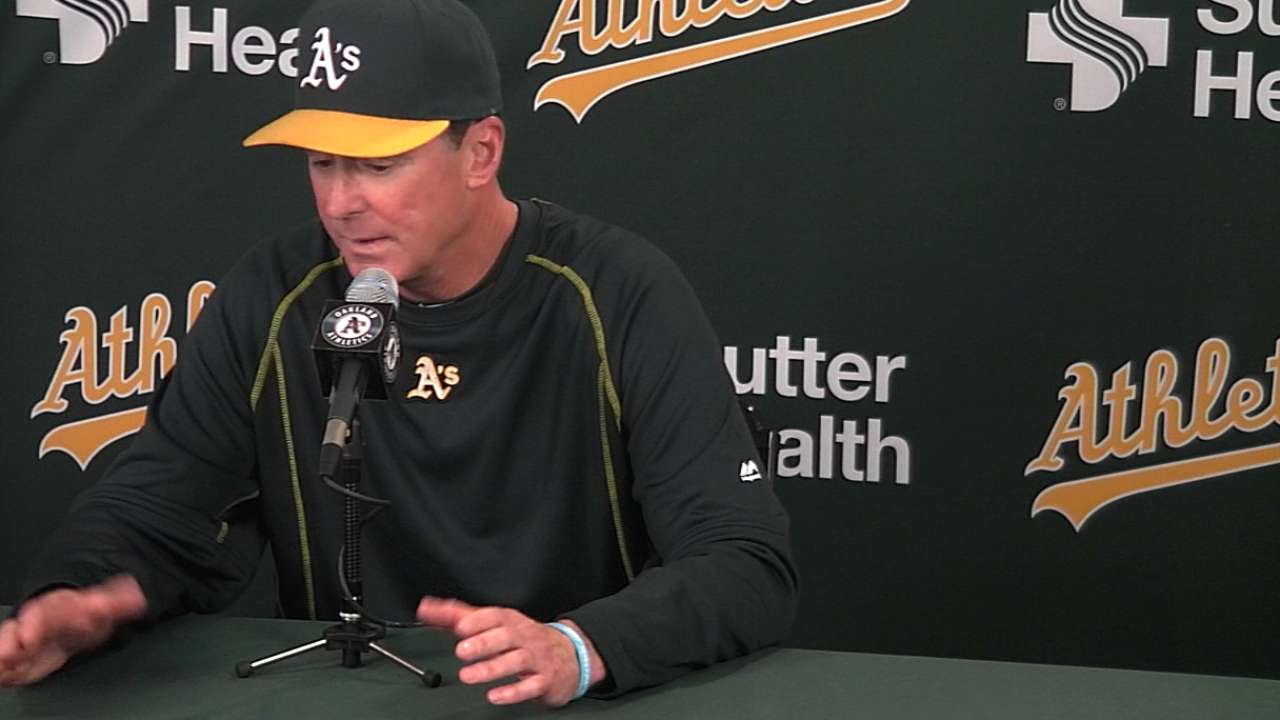 OAKLAND -- The A's are making a habit of rallying for dramatic wins, and rookie Ryon Healy found himself at the center of yet another walk-off win Sunday night, driving a homer to lift the A's to a 4-3 win over the Rays.
Healy's homer capped a three-run rally that began when Jake Smolinski belted a two-run homer to left field two batters earlier, tying the game against Rays closer Alex Colome. The win came one day after Oakland delivered a 1-0 walk-off in the 13th inning Friday against the Rays, and marks their third such win in five games.
More
Mark Chiarelli is a reporter for MLB.com based in the Bay Area. This story was not subject to the approval of Major League Baseball or its clubs.