Inbox: Which prospects could debut this season?
Beat reporter Jane Lee answers questions from fans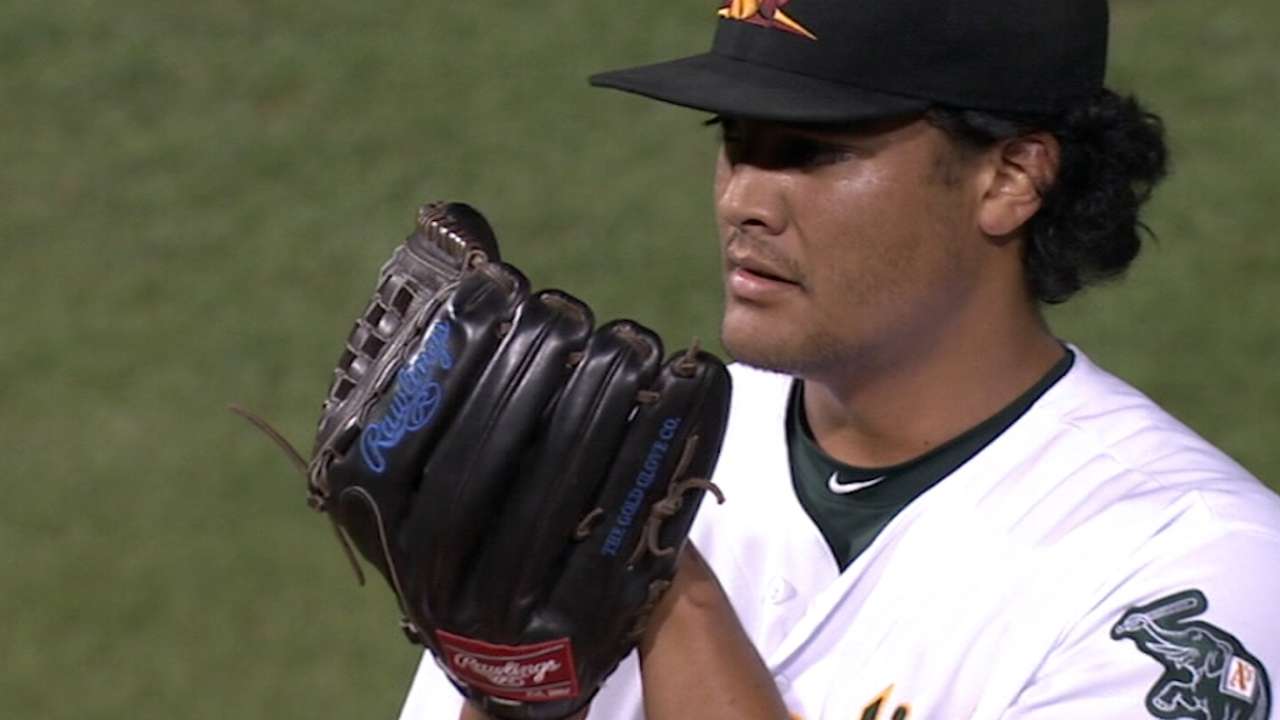 Tweet from @El__Mando: @JaneMLB which minor league players/prospects do you see debuting with Oakland this year?
I think we'll be seeing lefty Sean Manaea before any other prospect this year. Not only does he already appear close to being big league ready -- the A's would still prefer to get him a little Triple-A seasoning before calling him up -- but rotations fluctuate so much in the Majors that the need may arise quickly. I could also see Joey Wendle making his way up to the big leagues this season, since it will probably only take an injury to one of the A's current infielders to make that happen. Keep an eye on first baseman/outfielder Matt Olson, who could quickly pave his own path to Oakland with a strong showing at Triple-A.
More
Jane Lee is a reporter for MLB.com. This story was not subject to the approval of Major League Baseball or its clubs.