Olson, Barreto ranked among Top 100 Prospects
Slugging first baseman, shortstop acquired from Blue Jays named to MLBPipeline.com's list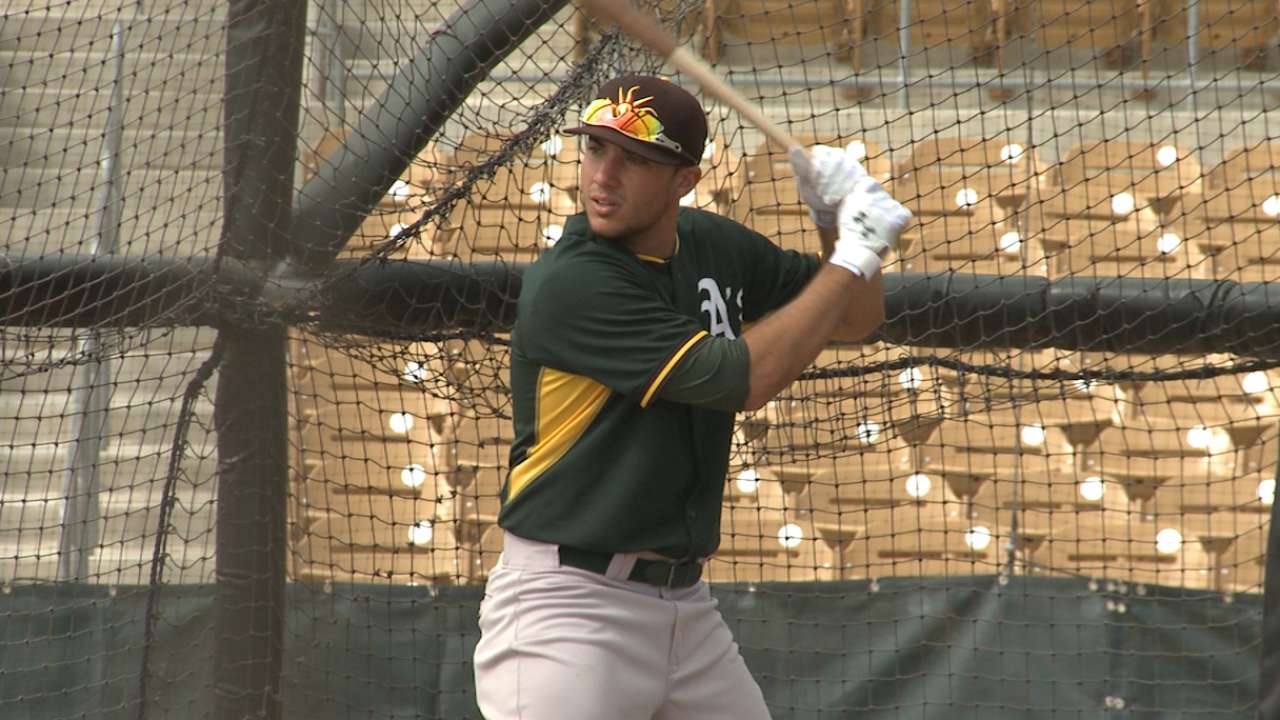 OAKLAND -- MLB.com's Top 100 Prospects list was released Friday, revealing two from the A's organization: first baseman Matt Olson and shortstop Franklin Barreto.
Olson placed 73rd on the list, with Barreto coming in at No. 85. The pair of prospects gave the A's 44 prospect points, ranking 26th among the 30 clubs. Prospect points are assigned to each ranked player as follows: 100 for No. 1, 99 for No. 2, 98 for No. 3, etc.
More
Jane Lee is a reporter for MLB.com. This story was not subject to the approval of Major League Baseball or its clubs.