Around the Horn: Catcher
Oakland has trio of backstops, solidifying position before spring even begins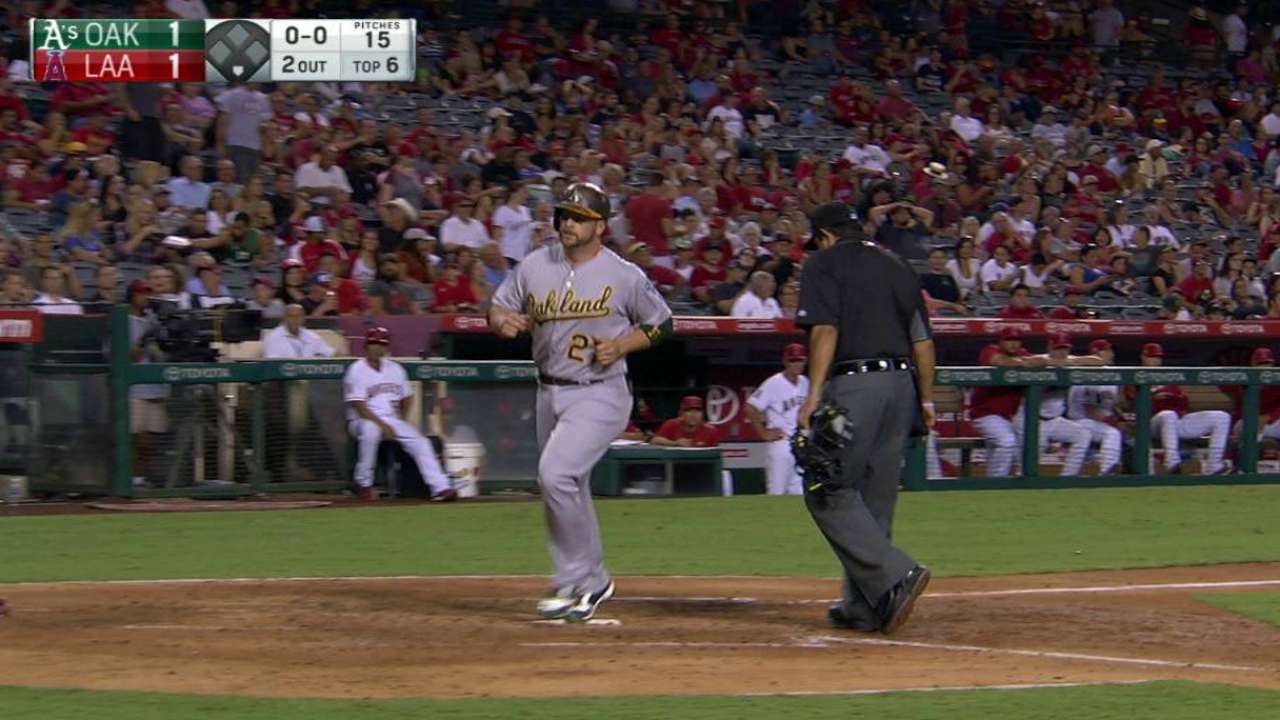 A multipart Around the Horn series, which features a position-by-position look at Oakland's projected starters and backup options heading into the 2017 season, begins at catcher.
Who's behind the plate?
The A's will enter camp with three solid catching options in Stephen Vogt, Josh Phegley and Bruce Maxwell, and all three could be with Oakland on Opening Day, depending on the makeup of the roster.
Considering the dearth of catching talent around baseball, the A's have to be happy with this crew. Vogt, a two-time All-Star, figures to continue getting the most playing time, but he could also pick up some at-bats at designated hitter and first base if the A's want to give Maxwell an extended opportunity following his late-season emergence in 2016. Phegley, meanwhile, will look to assume his platoon role against lefties, after being limited to 26 games in an injury-riddled 2016 season.
Offensive outlook
Vogt has been one of the best offensive catchers in the American League over the last two seasons, hitting .256/.322/.424 with 32 home runs in that span, including a .266 average against right-handers.
Maxwell, who also bats from the left side, hit just .125 over his first 13 big league games before finding his rhythm with more consistent playing time, batting .367 over his final 20 contests to finish with a .283 average. If he can pick up where he left off when the spring slate opens, the A's will be more inclined to consider carrying a third catcher.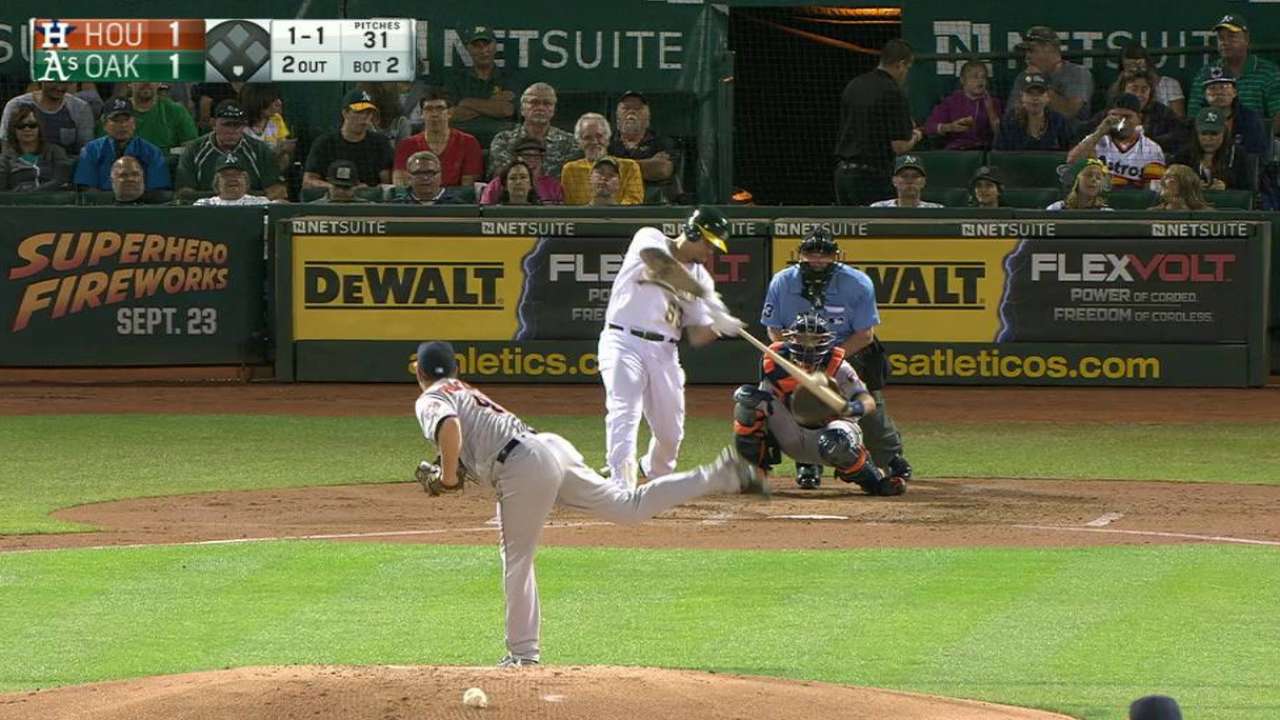 "It's exciting to have a young catcher like that," A's manager Bob Melvin said, "especially one that hits from the left side of the plate to give Stephen some days off."
Phegley, limited in at-bats last year, hit .256 when healthy. He underwent surgery in July to remove a cruciate ligament cyst from his right knee and suffered a setback in his recovery when he was admitted to the hospital in August with synovitis in the same knee. Phegley is expected to enter Spring Training at full strength.
Getting defensive
Vogt is not a great defender, but he's been lauded for his handling of the pitching staff. Phegley and Maxwell, on the other hand, offer a defensive upgrade, and Maxwell's pitch-framing ability continues to be praised throughout the organization.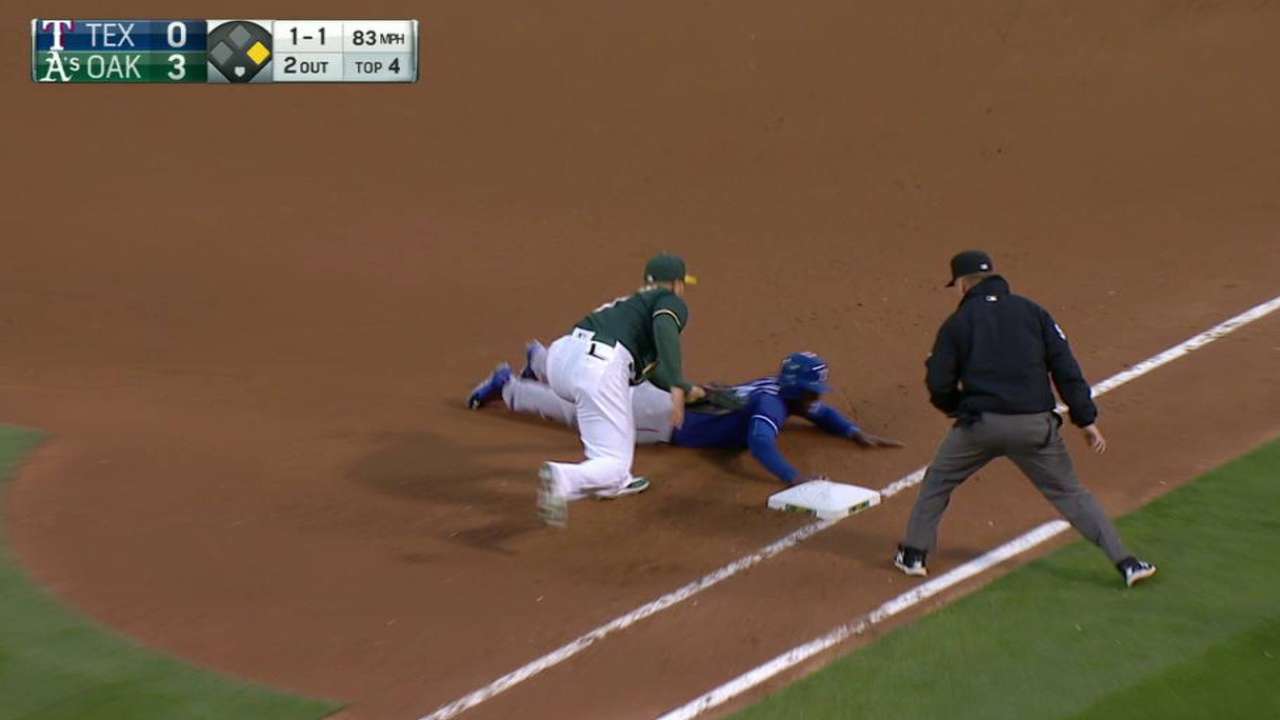 Depth chart
Barring a trade -- Vogt's name has circulated the rumor mill -- it would make sense for the A's to begin the season with Vogt and Phegley teaming up in a traditional platoon, while Maxwell continues to better his game at the Triple-A level. Beyond this trio, the A's catching depth extends to Matt McBride, who re-signed on a Minor League deal with them in November, and Ryan Lavarnway, the former top prospect who will be in camp as a non-roster invitee looking to find his way back to the Majors.
Jane Lee has covered the A's for MLB.com since 2010. This story was not subject to the approval of Major League Baseball or its clubs.