Melvin wants to see A's aggressive on basepaths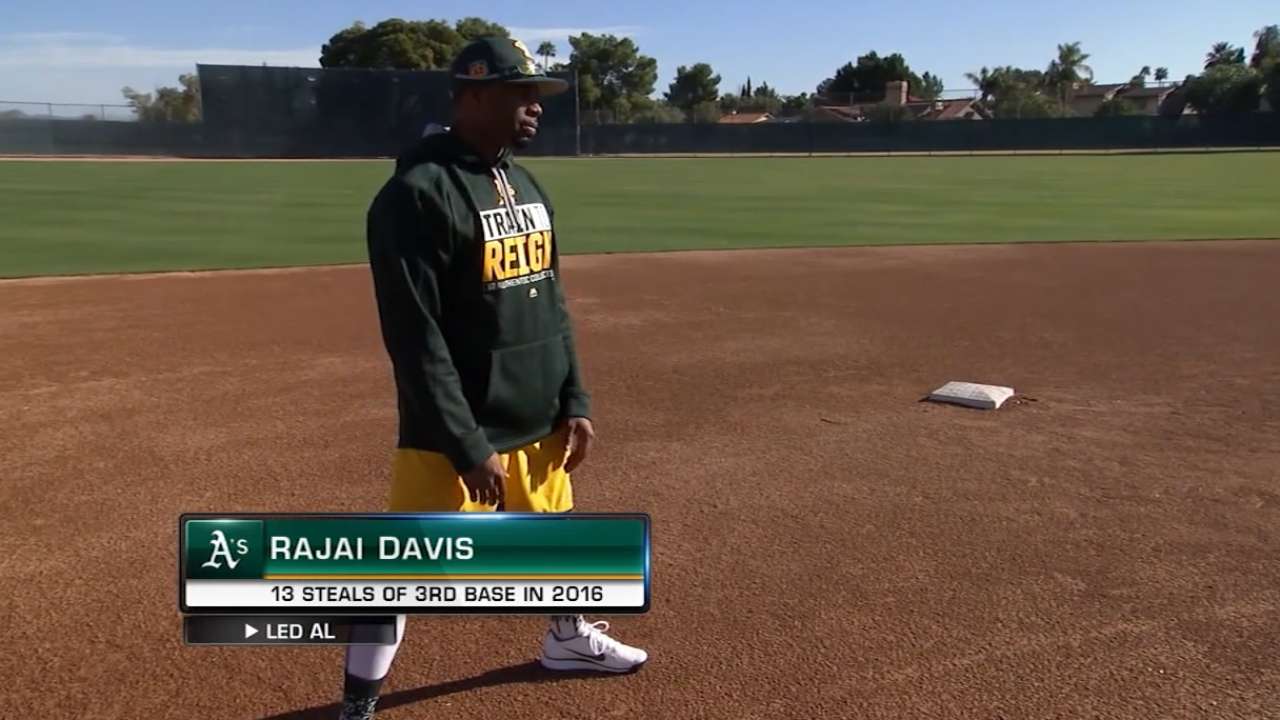 MESA, Ariz. -- A's manager Bob Melvin has given the green light to all baserunners this spring, one of many instructional methods he's borrowed from former longtime big league manager Phil Garner over the years.
"We want our guys to find out how far they can go and have some awareness," Melvin said.
The "Phil Garner-ism," Melvin noted, has been implemented for several years, and is relayed to his players early in spring to facilitate heightened alertness on the basepaths.
"I want everybody to have an awareness of what they can do, and if you give somebody a green light who hasn't had it before," Melvin explained, "all of a sudden he has an awareness of, 'OK, is this guy paying attention to me, is he slower to the plate? It's all about the awareness, and I want guys to be aggressive and know what they can do, so you might see a few more guys thrown out during spring than maybe what we like as a percentage during the regular season."
Speedster Rajai Davis is responsible for both of the A's stolen bases in eight games this spring. Conversely, A's players have been caught stealing on three occasions. Prospect Franklin Barreto, who swiped 30 bags in the Minors last year, has been the victim twice.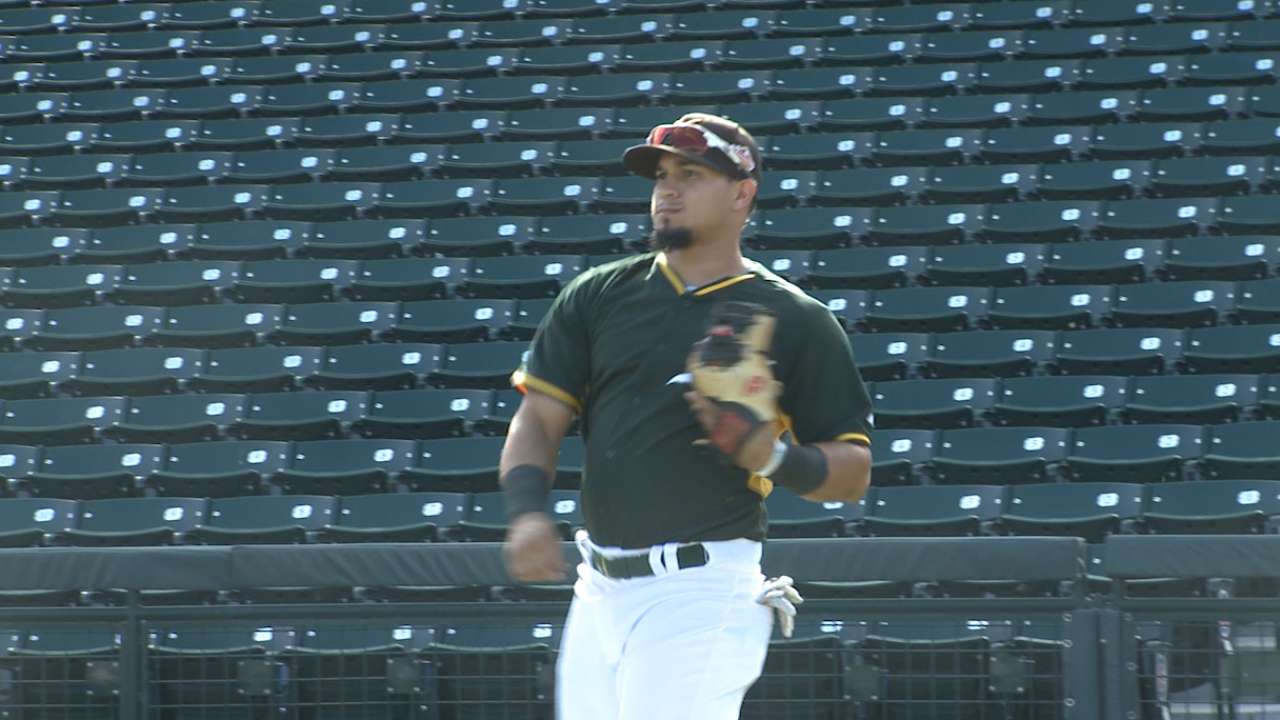 Melvin still envisions Barreto being a threat when he reaches the big leagues, and will keep giving him the green light as long as he's making good decisions.
"It doesn't mean you just run," Melvin said. "It means you run when you feel like the opportunity is there. If a guy abuses it or just runs to run, we'll take it off, but I want guys to know, especially guys that aren't base stealers, when they have an opportunity to steal a base."
"We're here to work on jumps and leads, and it's good to know he has the confidence in us to be able to just go out and be athletic," infield prospect Richie Martin said. "We have the green light, but we still have to play the game the way it's supposed to be played, so we're not going to run in situations where we're not supposed to, but if it is a count we think we can go, it keeps us on our toes."
Manaea stumbles in second outing
A's starters took a 2.63 Cactus League ERA into Saturday's game, before lefty Sean Manaea delivered a poor outing in a 15-5 loss to the Indians. Manaea, excellent in his first outing, struggled to locate in his second, allowing five runs (four earned) on five hits -- four of them doubles -- in just 1 2/3 innings.
Manaea found his fastball in the middle of the plate too often, and couldn't locate his changeup, noting his mechanics were slightly off when delivering the pitch.
"Everything just wasn't there today," Manaea said. "My changeup, I felt like it had some good action to it, but I just wasn't throwing it for a strike. That's something I have to work on, and it's something that needs to be executed a lot better than it was today. I guess Spring Training is for working out all those kinks."
Manaea, who is expected to begin the season as the club's No. 3 starter, struck out two and walked one.
Jane Lee has covered the A's for MLB.com since 2010. This story was not subject to the approval of Major League Baseball or its clubs.