Plouffe embracing new role with A's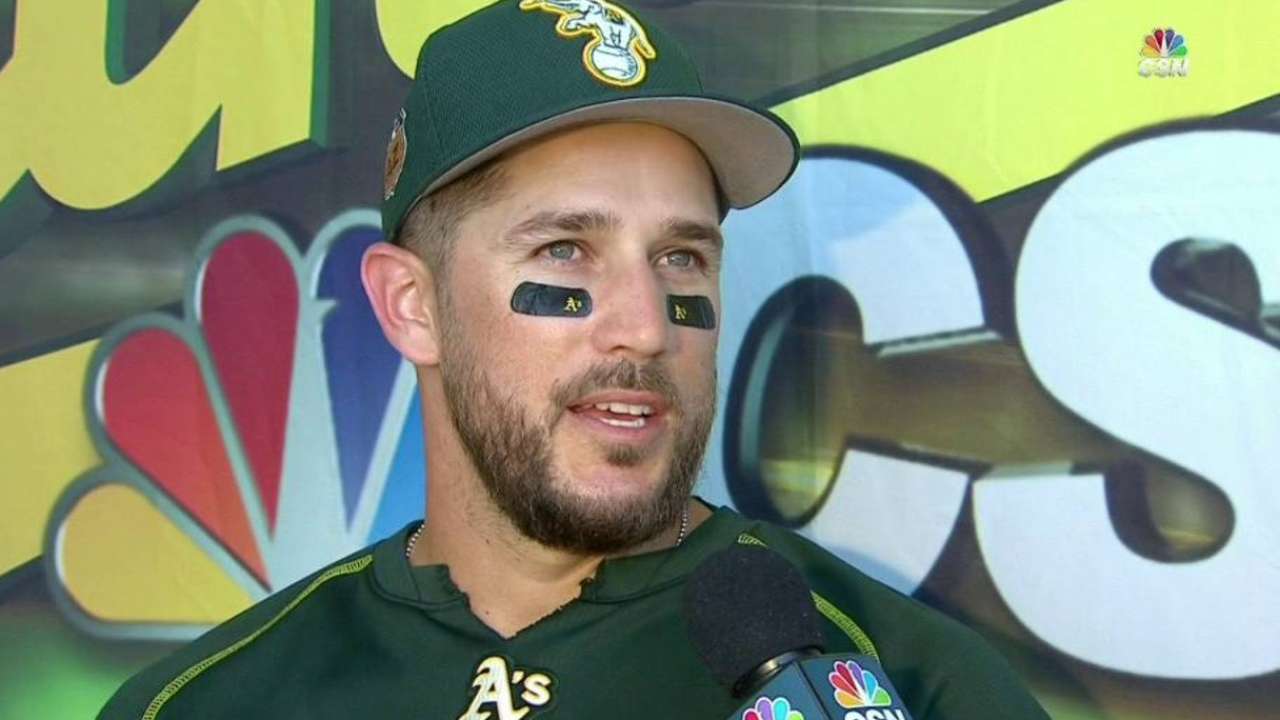 MESA, Ariz. -- From the day after his 18th birthday, when he signed as a first-round pick until a rather sudden departure last November, Trevor Plouffe's professional life was spent in a Minnesota Twins uniform and his Spring Trainings in Florida. This spring, all that has changed.
Plouffe, 30, is wearing the green and gold of the A's these days, training alongside his new teammates in the Arizona desert and trying to get back on track after an injury-plagued 2016 season that wound up being his last in Minnesota.
The colors and the venue have changed, but the A's believe that is all that has changed and that they have brought in a third baseman with some pop, a veteran with leadership to offer.
And Plouffe's first impression hasn't disappointed.
"He's done a good job for us in the way he goes about his business, very professional," A's manager Bob Melvin said Sunday. "No one has a bad word to say about him around here. In the clubhouse, he has fit in as well as anybody we've had here. I can't say enough good things about him. He's just got a nice way about him and he isn't afraid to be that veteran guy [with] leadership qualities."
Plouffe says he enjoys that role and feels he has settled in nicely with a cadre of veterans old and new in the A's clubhouse. It turns out all the change has been a good catalyst for him to focus on leaving 2016 -- and the Twins -- behind.
"I realize I kind of enjoy being uncomfortable a little bit," Plouffe said. "I was in Minnesota so long that I knew what's going on, I knew what I was going to do every day and who I was going to be around. Here is a different situation, and it was a little scary for lack of a better term. But then the adrenaline kicks in and the competitiveness comes out, and it's been nice. I've really embraced it."
As Plouffe expected when he signed a one-year, $5.25 million deal in January, the A's have been a good fit for what he hopes is a bounce-back season.
Following a career year in 2015 with 22 homers and 86 RBIs, Plouffe was limited to 84 games in 2016 because of injuries that led to three trips to the disabled list. Heading into his final arbitration year, the Twins opted to non-tender him in November, making him a free agent.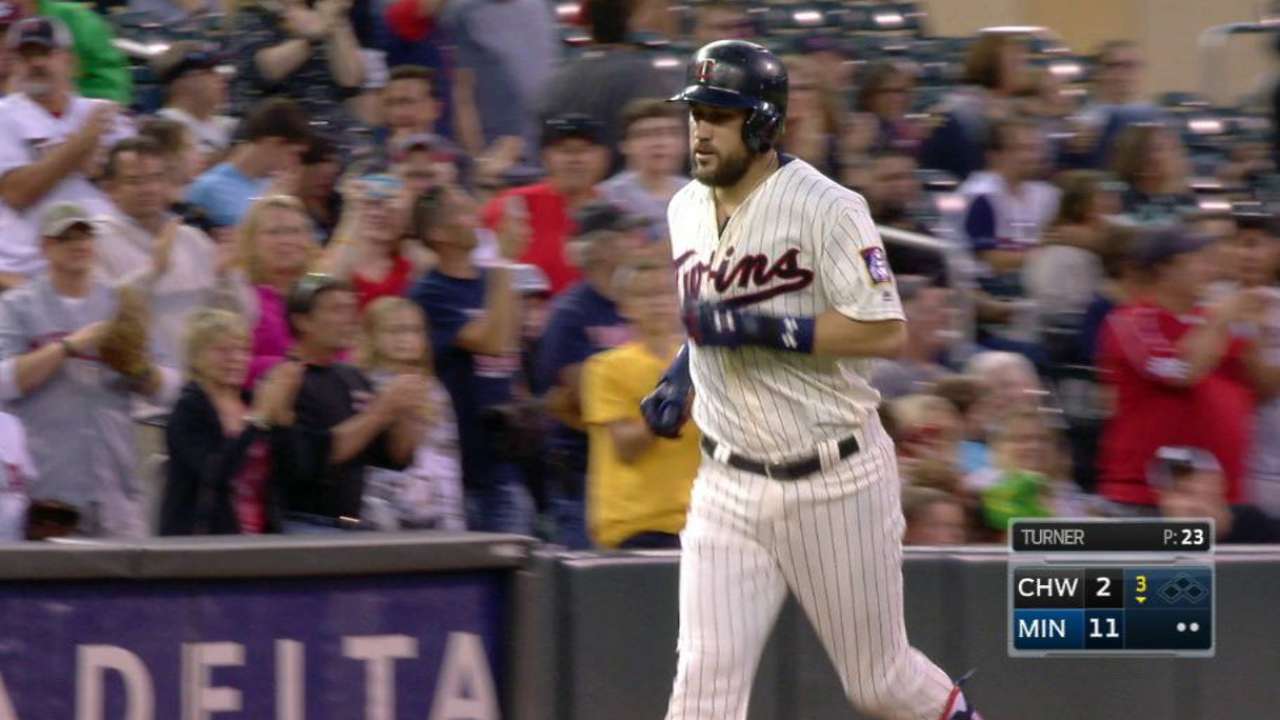 As he begins a new chapter with the A's, Plouffe has been enjoying passing along information he gleaned as a young player with new teammates like slugging third-base prospect Matt Chapman, Oakland's No. 4 prospect, according to MLBPipeline.com
"This team's very young and a lot of guys are looking for some advice, some mentorship, and that's exactly what you want," Plouffe said. "That's what I did when I was coming up. I had guys like Justin Morneau and Josh Willingham and Jamey Carroll, and they helped me a lot. I always tell guys that the stuff I tell them, most of it's not even from me. It's stuff that I've been told by those guys and I'm just passing along their wisdom. That's just how the game goes."
"He's just one of those quality human beings who fits well in any clubhouse," Melvin said. "He's been impactful here in a short period of time."
John Schlegel is a national reporter for MLB.com. You can follow him on Twitter @JohnSchlegelMLB. This story was not subject to the approval of Major League Baseball or its clubs.