A's option four prospects to Minors
Munoz, Brugman, Blackburn and Wahl will return to Triple-A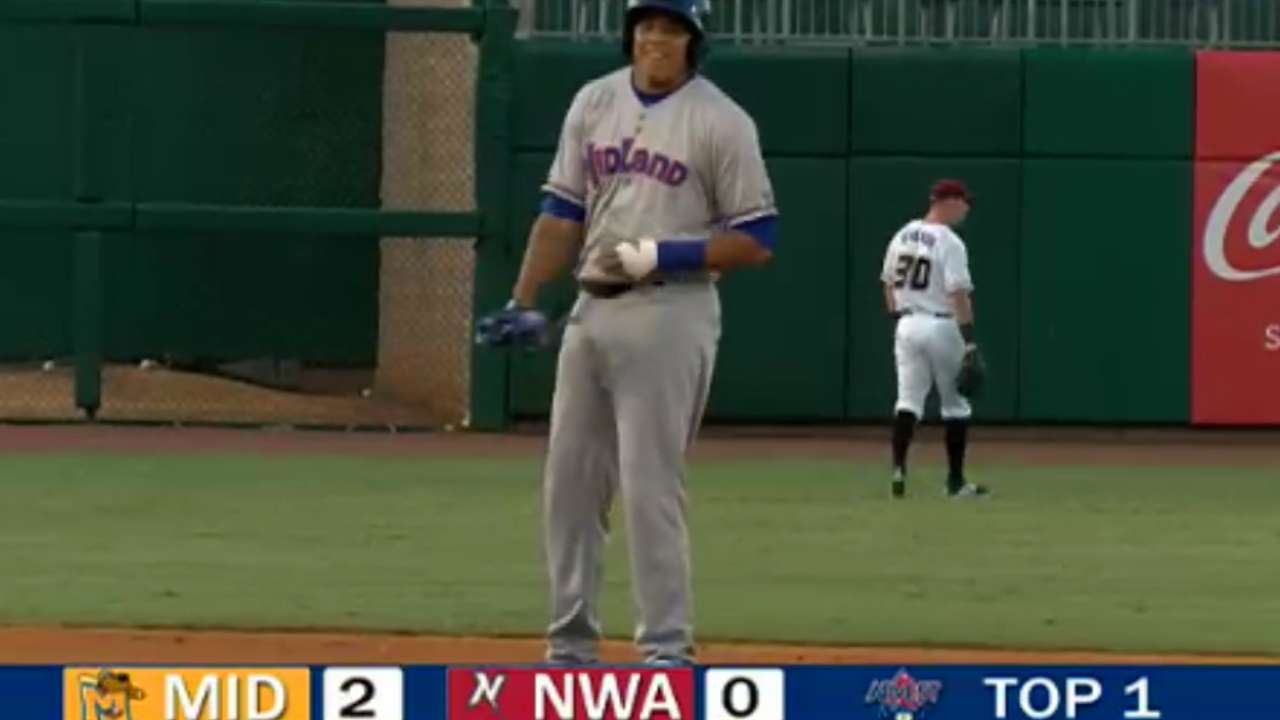 Munoz is the highest ranked of the group, at No. 13. The 22-year-old hit .240 with nine home runs and 39 RBIs in 102 games for Double-A Midland last season.
The 25-year-old Brugman is rated the team's No. 25 prospect. The left-handed hitter batted .285 with 12 home runs and 87 RBIs in 132 games split between Double-A and Triple-A last year.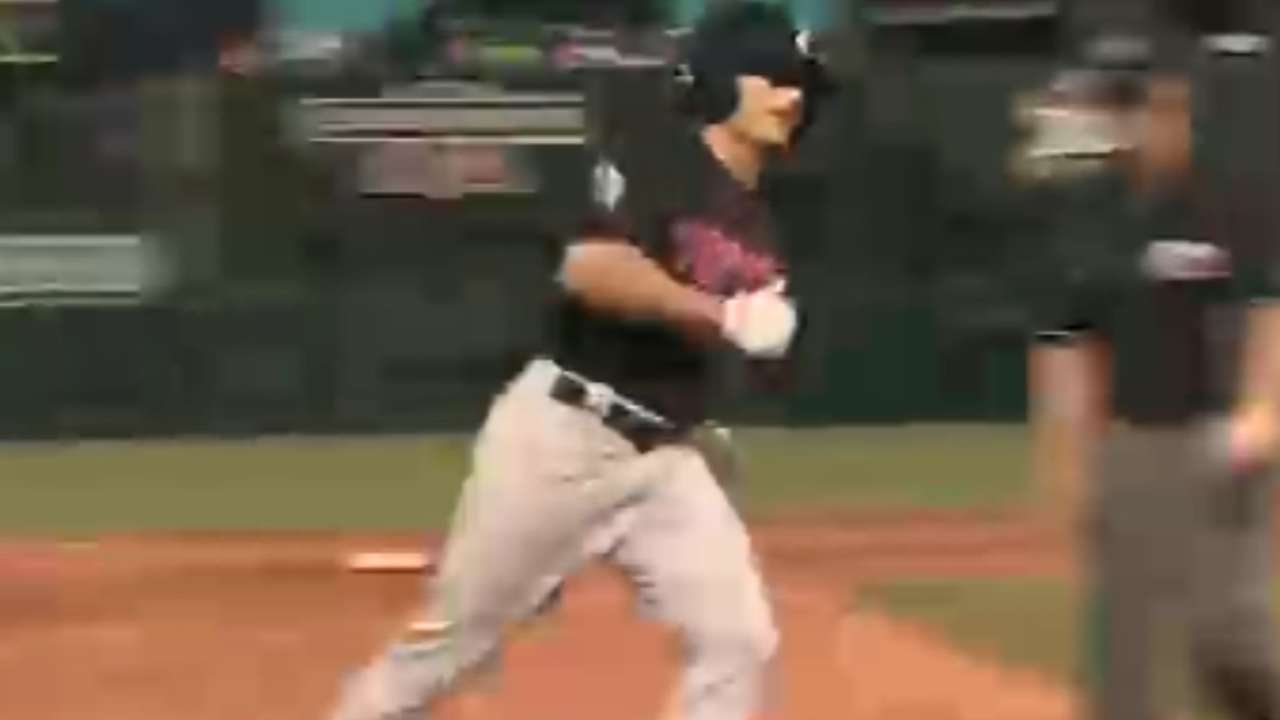 Blackburn is the A's No. 26 prospect. The 23-year-old went 9-5 with a 3.27 ERA in 26 games (25 starts) for the Cubs' and Mariners' Double-A affiliates in 2016 before being acquired by the A's for Danny Valencia in November.
Wahl, 24, is Oakland's No. 27 prospect. He had a 2.65 ERA and 14 saves in 45 relief appearances in the Minor Leagues last season, with 65 strikeouts in 54 1/3 innings.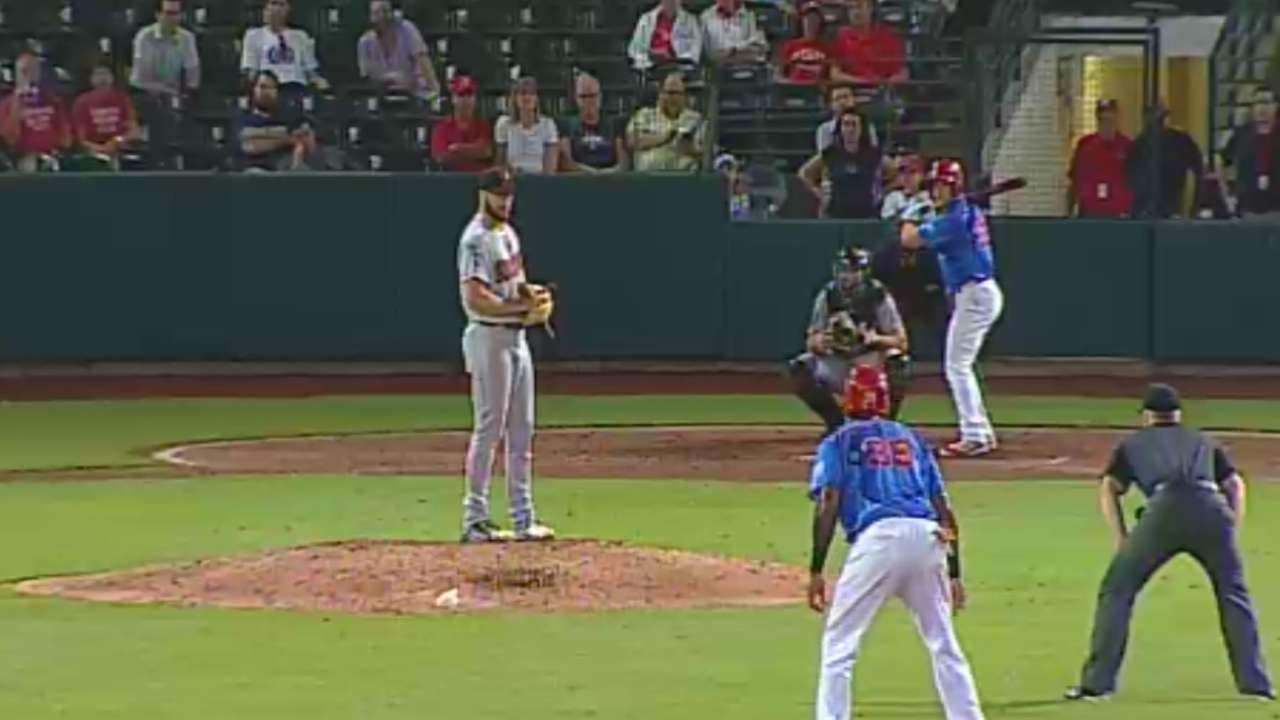 The moves leave the A's with 48 players in spring camp -- 35 of the players on their 40-man roster and 13 non-roster invitees.
David Adler is a reporter for MLB.com based in New York. Follow him on Twitter at @_dadler. This story was not subject to the approval of Major League Baseball or its clubs.