Semien takes BP, nears rehab assignment
A's shortstop recovering from April wrist surgery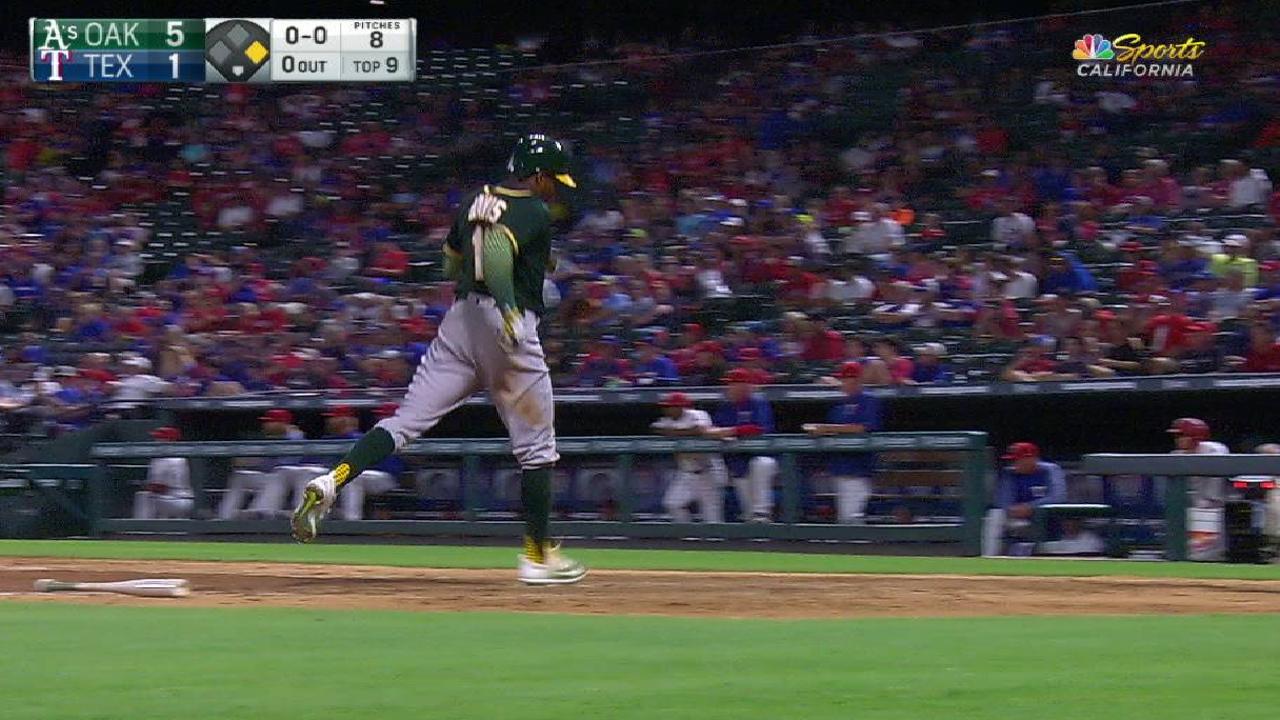 OAKLAND -- A's shortstop Marcus Semien took batting practice Friday afternoon for the first time since undergoing right wrist surgery and is nearing a rehab assignment.
Semien, who underwent the procedure on April 18, could begin a Minor League rehab stint as soon as next week, A's manager Bob Melvin said. He's on track to return in early July.
"He's progressed really nicely to get to this point, and we all know he wants to get out there and play and get on a rehab assignment as soon as he can," Melvin said. "If we feel good about where he's at, then in potentially a week or so maybe he looks to get out on a rehab assignment."
An anxious Semien has already missed 56 games, after playing in at least 155 in each of the last two seasons. Adam Rosales drew the bulk of starts at shortstop during the first six weeks of Semien's absence, but rookie Chad Pinder has since forced his way into the picture.
On Friday, Pinder made his 11th start at shortstop in the club's last 16 games. The night before, he started in right field and moved to shortstop in the eighth inning, becoming just the third player in Oakland history to play both positions in the same game.
He joined Tony Phillips (July 4, 1989) and Bill Almon (six times from 1983-84) in doing so.
"It felt like a Ben Zobrist day for him," Melvin said. "Tony Phillips is another one like that. For a guy that hasn't played the outfield, he's looked awfully comfortable in right field. Early on, he was tested with some plays, and the sun is still out there, and that's the most difficult field to play early in the game, and then he has to come in at shortstop after he's played outfield most of the game and has to make an impactful game there to keep the game going.
"I think a game like that goes a long way confidence-wise knowing he can handle it, and he certainly did last night."
Pinder also collected three hits in Oakland's 8-7 series-opening victory over the Yankees for his second three-hit game of the season.
Jane Lee has covered the A's for MLB.com since 2010. This story was not subject to the approval of Major League Baseball or its clubs.