Inbox: Will Athletics bring Lowrie back?
Beat reporter Jane Lee fields A's fans' questions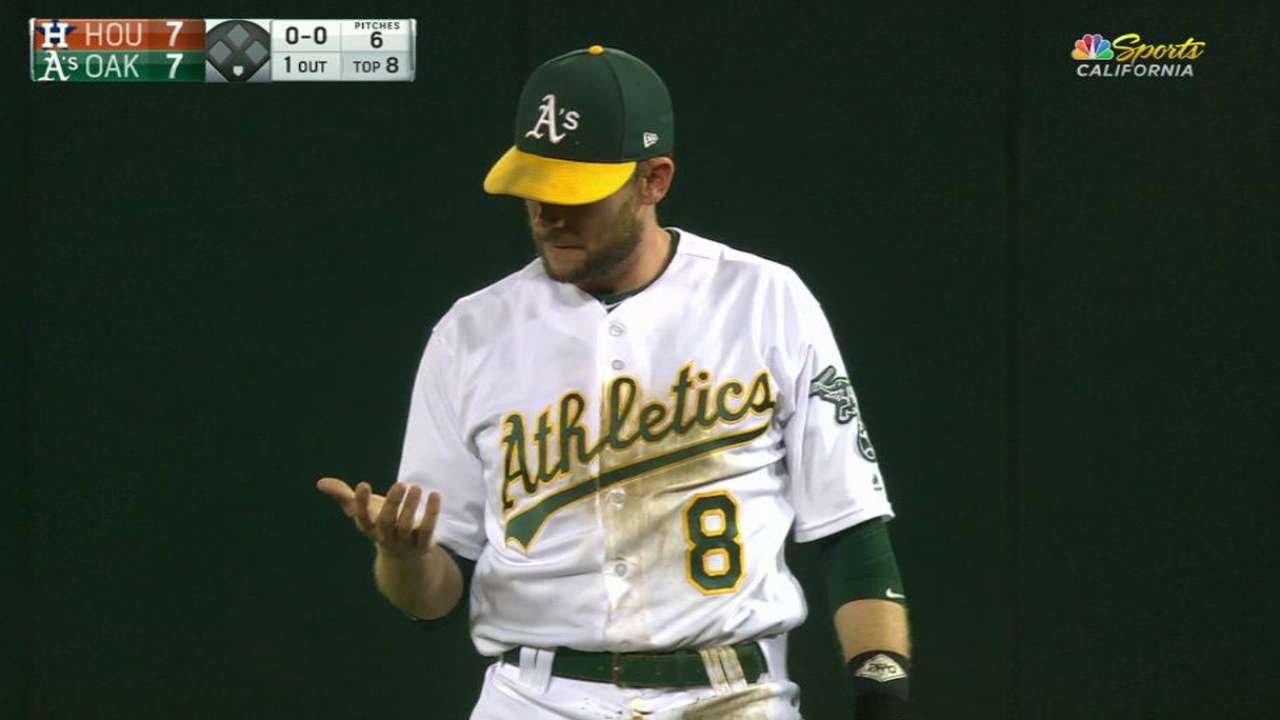 Jed Lowrie has always been consistent in Oakland. Can we expect to see him back next year?
-- Erik C., Antioch, Calif.
I suspect the answer is yes. Lowrie has been so consistently productive this year that it seems the A's are planning on picking up his club option for the 2018 season, even with their top prospect, Franklin Barreto, ready to take over second-base duties. No A's hitter has been more reliable than Lowrie over the course of this year, and he's also looked better defensively.
Best-case scenario for the A's: They lock in Lowrie for next season, see him stay healthy and produce in a similar manner in the first half, and get something for him at the Trade Deadline.
• Submit a question to the A's Inbox
Is there a question mark at catcher? Bruce Maxwell and Josh Phegley seem to have concussion setbacks, and Maxwell, besides his strong arm, seems to be a defensive liability. I don't see the current core as a solid option. Is there talk or plans to look for another catcher?
-- David K., Livermore, Calif.
Good catchers are hard to find these days, and the A's appear content forging on with their current group, which also includes Dustin Garneau. So while there are concerns elsewhere on the roster, this isn't an immediate one. Maxwell and one of Phegley or Garneau will likely split time behind the plate for the 2018 A's. If you're not sold on Maxwell, who is still a work in progress after converting to catcher late in his collegiate career, there's always 2016 draftee Sean Murphy making his way up the system.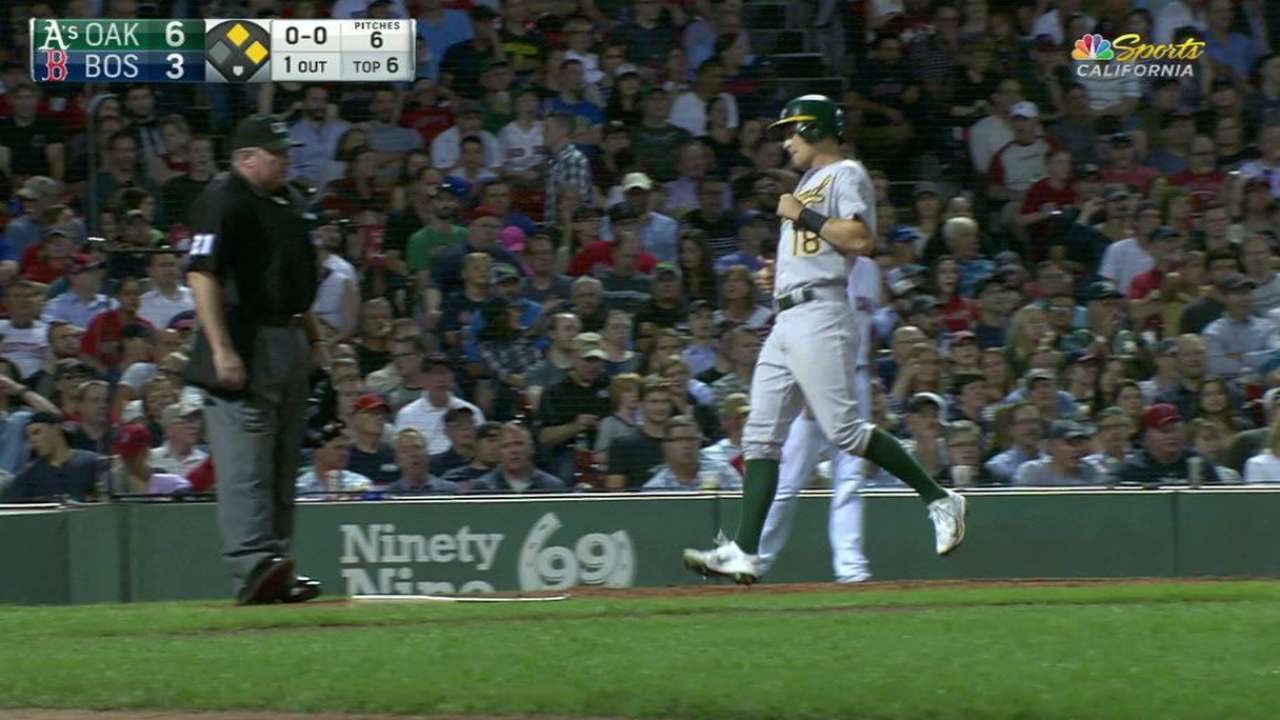 I can't wait to see how Murphy performs in the Arizona Fall League. Is there any chance we see him in September 2018, or do you think there is a better chance we see him for most of the 2019 season?
-- Chuck G., Indianapolis
Murphy, the organization's top catching prospect and 11th overall, draws rave reviews behind the plate, but he's only played 50-plus games at the Double-A level, making 2019 a more realistic timeline for his arrival -- unless, of course, he makes a quick ascent to Triple-A and forces the A's hand before then.
If the A's are trying to form a solid core, I wonder why all of these young players will be free agents before the new stadium is built.
-- Kathy H., Sacramento
This is the biggest question to be asked of the front office following this week's announcement that the A's are targeting 2023 to open a new ballpark. The many young players being viewed as the key ingredients of a rebuild are set to hit free agency around that time. Matt Olson, Ryon Healy and Chad Pinder will be eligible for free agency following the 2022 season, while Matt Chapman's turn will come up a year later.
All that to say, if the idea is to have these same guys championing a contender when a new stadium opens, they would do well by locking them up beyond their free-agent year sooner than later -- before they get even more expensive. That requires two things: a willingness on the team's part to pay, and full confidence that this stadium can get built in the announced timeline.
Jane Lee has covered the A's for MLB.com since 2010. This story was not subject to the approval of Major League Baseball or its clubs.