Manaea ends erratic season with stellar outing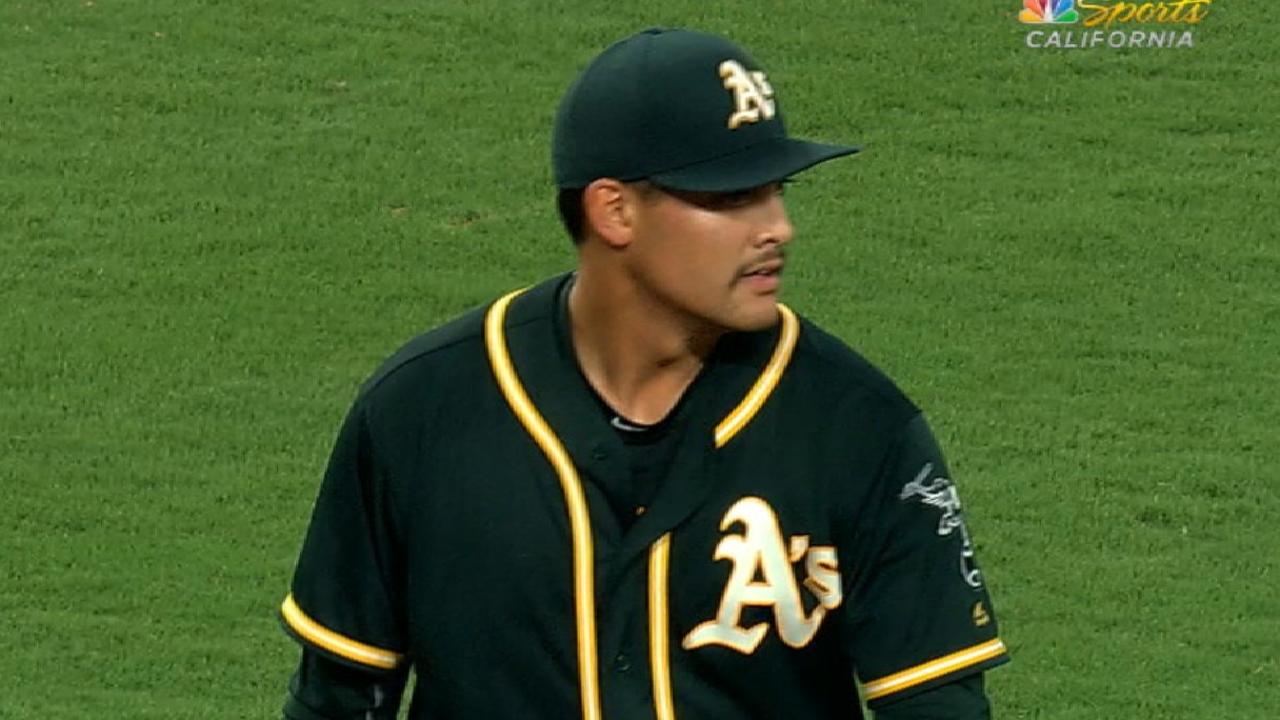 ARLINGTON -- A's left-hander Sean Manaea capped an erratic season in steady fashion, tossing 6 2/3 innings of one-run ball in a 4-1 win over the Rangers at Globe Life Park on Thursday night.
The strong performance, which featured six strikeouts and just three hits allowed, marked the end of Manaea's first full big league season. The six-month journey proved to be one of great growth for the southpaw, who learned not just from the struggles he endured, but from the way in which to handle them.
"Just my attitude, especially when things are going down," said Manaea, who went 12-10 with a 4.37 ERA in 29 starts. "I always felt like I had to show that sad emotion, that I was defeated. As soon as I found out that I can't be acting like that, especially since it'll keep me going down the road of sadness … it was really tough for me to get out of those funks, especially the last month of August. You've just got to keep a level head throughout the entire season, which is really, really difficult, but it definitely helped me out these last couple weeks."
Manaea had a 3.76 ERA in 16 starts prior to to the All-Star break, briefly interrupted by a two-week stint on the disabled list due to shoulder issues. But he stumbled in August, posting a 9.17 ERA over five starts as he attempted to pitch without his normal velocity.
On Thursday, the 25-year-old revealed the dip could be linked to extreme weight loss aided by ADHD medication he was prescribed in Spring Training, after being diagnosed with attention-deficit disorder in the offseason. While trying to pinpoint the right dosage, Manaea's appetite waned. Food was not appealing, and the 6-foot-5 pitcher dropped 25 pounds.
"That was a big factor," said Manaea, who is down to 230 pounds. "I know that's not healthy at all, especially with it only being a couple months. I definitely noticed it halfway through the season when I was having a hard time recovering. The weight I'm at right now is good, but I feel like I could add a little more muscle and be around 240-245. 255 is a little too heavy, and 230 is not enough. I'm trying to find that balance, and being able to get through an entire season is going to be huge."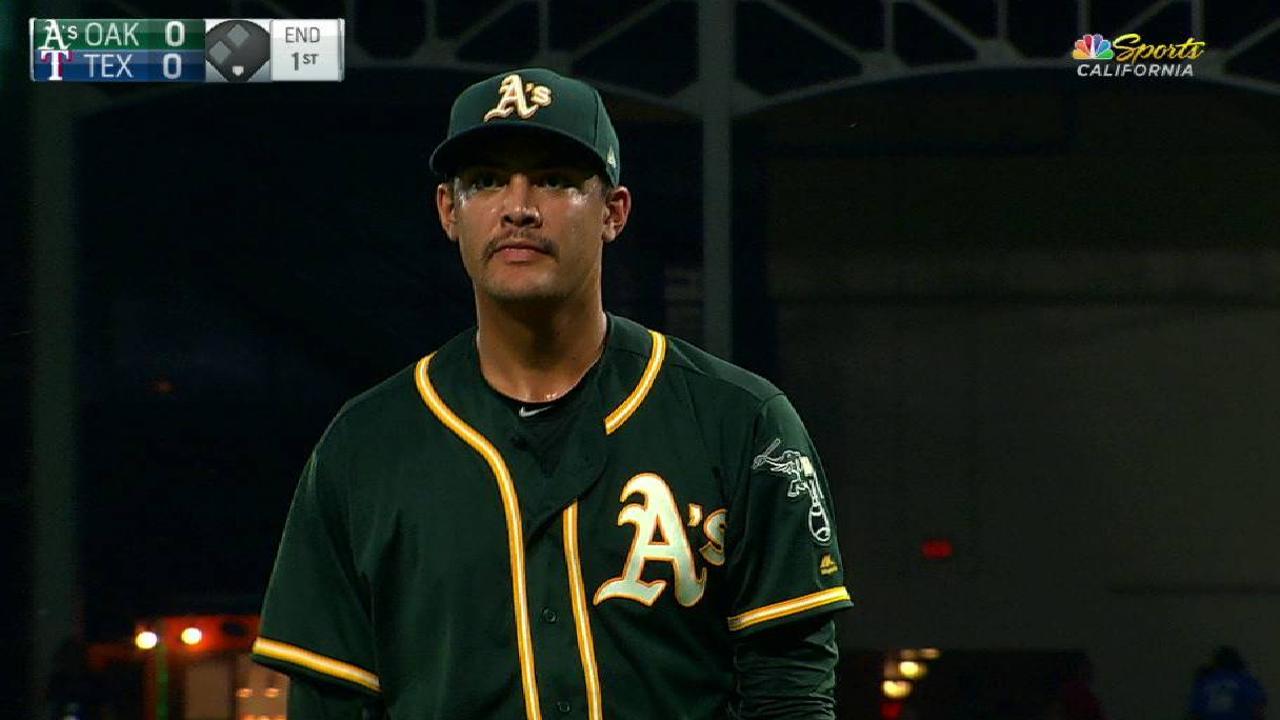 Other than a rough outing at Boston on Sept. 12, Manaea rounded back into form in the final month of the season, bettering himself as a pitcher by doing his job without its biggest component: velocity.
He was also helped along by a cortisone shot after missing his previous start with back tightness. Manaea's only run allowed Thursday was unearned, and four times in five starts this month he yielded three or fewer, demonstrating yet again why he's expected to be a stable force in this A's rotation for years to come.
"That's finishing on a strong note for a guy that was really grinding toward the end," A's manager Bob Melvin said. "Had a couple bouts this season with adversity and pitched through it, and he will be better for it come next year."
"He's definitely a frontrunner in our rotation," catcher Bruce Maxwell said. "I feel like he can settle down and beat anyone on any given day."
Jane Lee has covered the A's for MLB.com since 2010. This story was not subject to the approval of Major League Baseball or its clubs.