Mengden a rotation candidate after strong finish
Right-hander was dominant after being recalled in September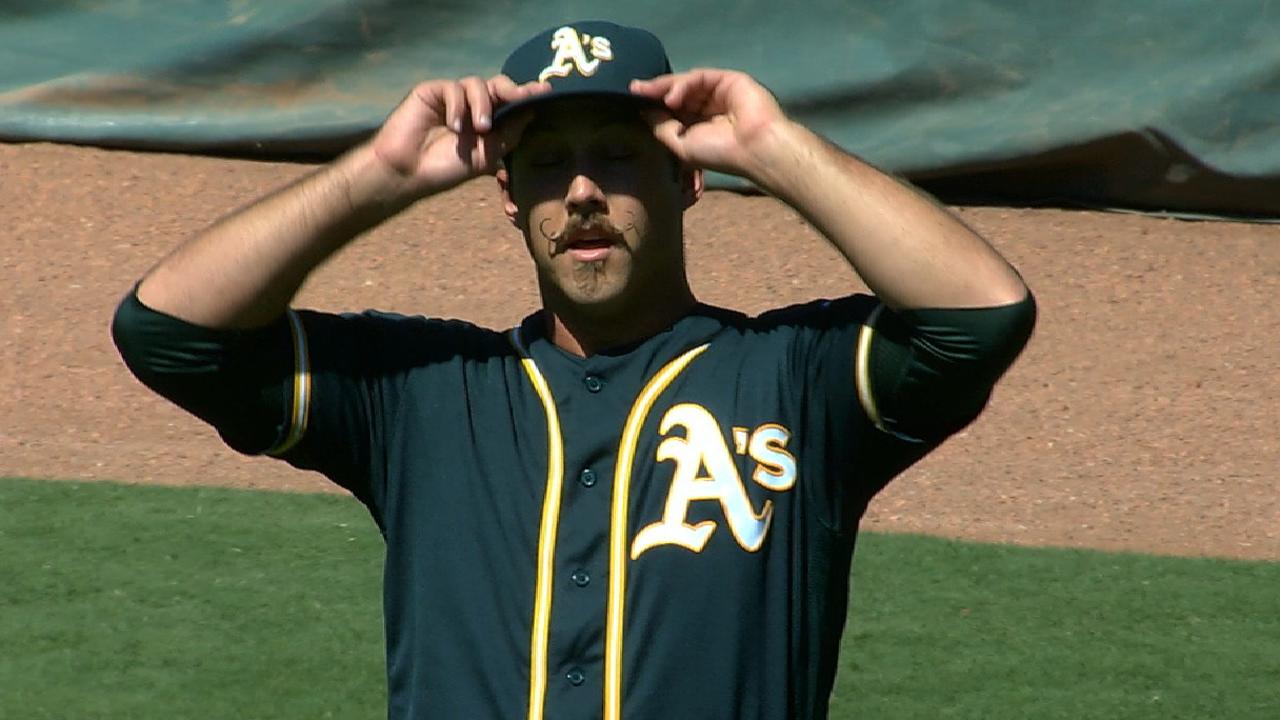 ARLINGTON -- A slew of contenders will be in play for next year's A's rotation as questions abound ahead of the spring season.
Right-hander Daniel Mengden, who capped a strong finish with seven scoreless innings in Sunday's 5-2 season-finale victory over the host Rangers, has done his part to be in the middle of that conversation.
Sunday's eight-strikeout performance marked the third time in five starts since being recalled from Triple-A Nashville he completed at least seven innings. He got through at least six in all of them.
Over that span, the 24-year-old right-hander surrendered just six earned runs across 35 innings for a tidy 1.54 ERA. He struck out 26 next to six walks.
"Unbelievable, really," A's manager Bob Melvin said. "That's the best work we've seen from him, and to come out of the pack, so to speak, like he did, and perform as well as he did at a time when we were struggling a little bit in our rotation. Not only did he solidify it and make us a lot better, certainly in the month of September, but put himself right back up there in the pecking order going into next season."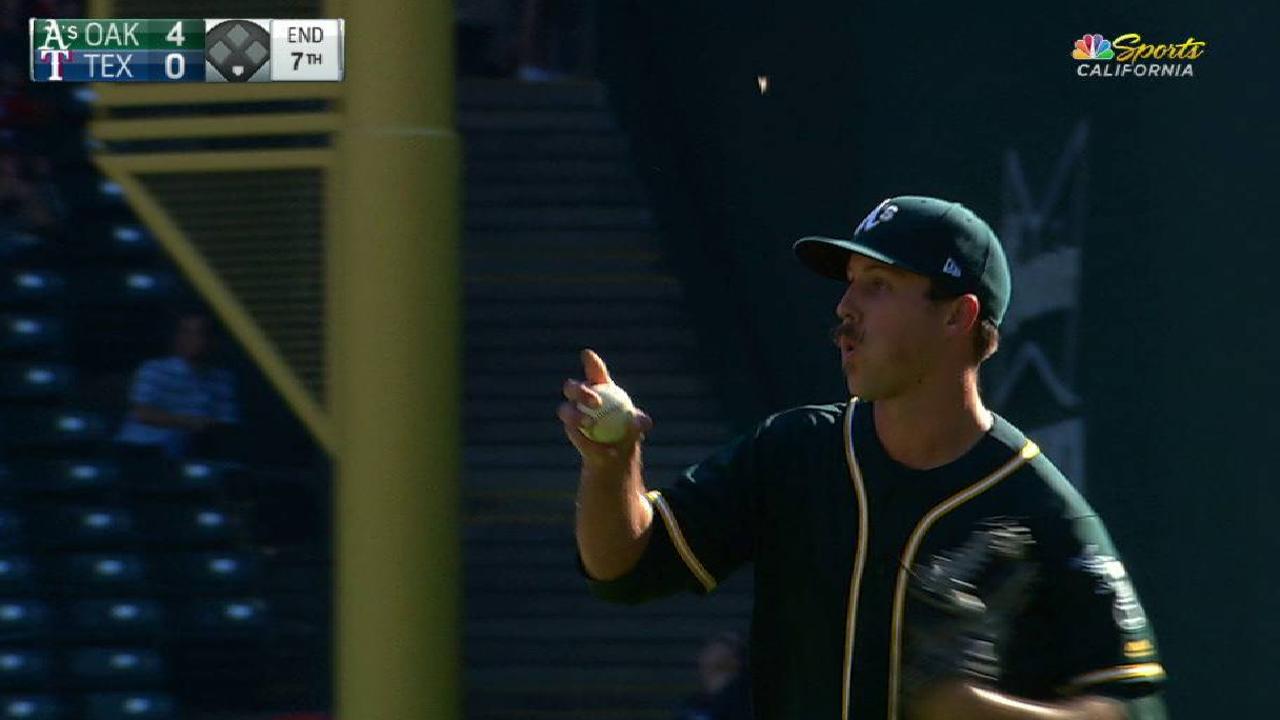 It's quite the turnaround for Mengden, who had fallen down the depth chart following February foot surgery that forced him out of the fifth-starter competition in Spring Training. He returned to the mound with Nashville in May, before the A's called on his services at the end of the month. Mengden's stay lasted two starts; he allowed a combined nine runs in just eight innings in that time.
Shortly thereafter, Mengden returned to the disabled list with a right oblique strain.
"It was a long season and pretty frustrating, and having to stick to the plan and work hard every day and get back in September," Mengden said. "Hopefully I can be there for the whole year next year."
"I don't have enough good things to say about him," Melvin said. "It's a credit to some hard work, working through some injuries, rehabbing hard and keeping the conviction that you know you can do it here."
Only so many arms are near guaranteed rotation spots next year: Kendall Graveman, Sean Manaea and most likely Paul Blackburn. Andrew Triggs will be coming off hip surgery, and Mengden will have other competition in Jharel Cotton and Daniel Gossett, among others. Maintaining the kind of confidence he displayed over the last month will serve him well.
"I knew I wanted to do the best I can to show I belong and show I want to be here, and just try to go out there every day giving ourselves a chance, and it ended up being a lot better than I expected," Mengden said. "Having some time last year, then getting back this year, I knew what I had to do and stuck to the plan."
Jane Lee has covered the A's for MLB.com since 2010. This story was not subject to the approval of Major League Baseball or its clubs.