Treinen has surgery to remove cyst from finger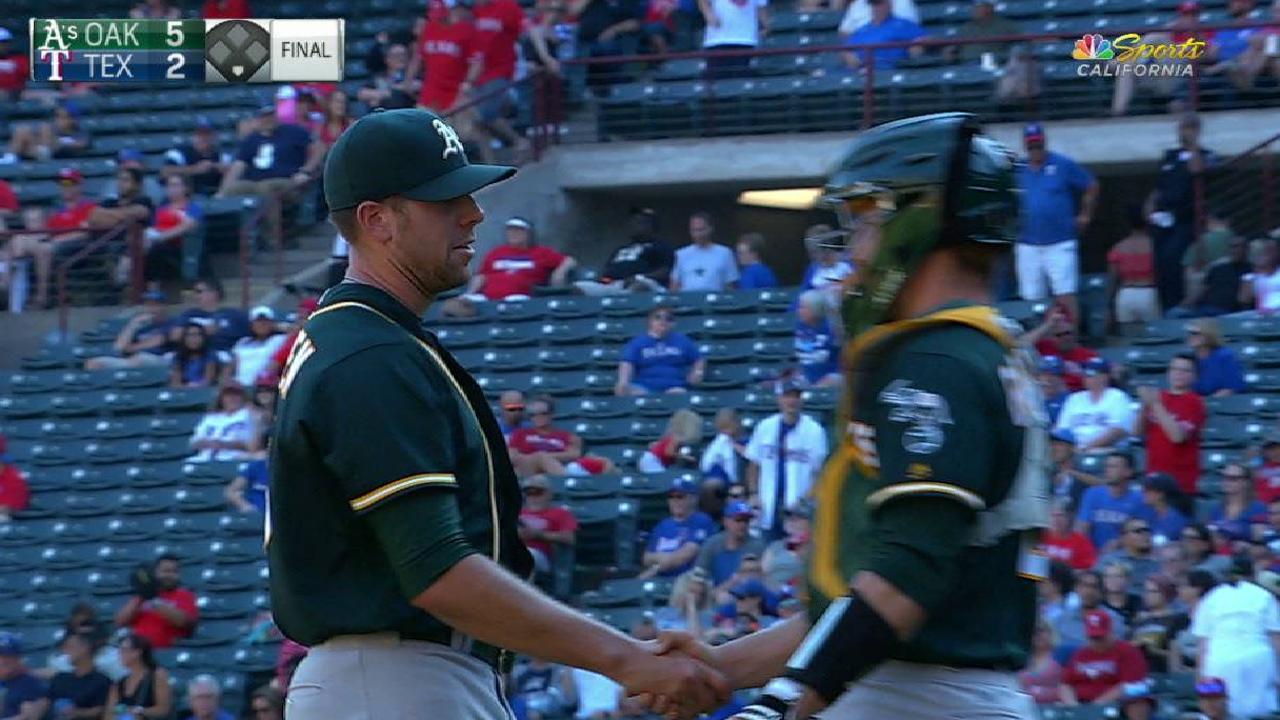 Blake Treinen has undergone surgery to remove a cyst on the middle finger of his pitching hand, the A's announced Monday. Treinen, who is expected to make a full recovery in six weeks, underwent the procedure by Dr. McPherson Bell on Friday in Portland, Ore.
The surgery is considered minor and a precautionary measure worth taking for the right-hander now that the season is complete. He is expected to be fully healthy for Spring Training.
Treinen, 29, pitched to a 2.13 ERA with 13 saves in 35 appearances with the A's last year after coming over in the trade with the Nationals that sent Sean Doolittle and Ryan Madson to Washington. He could be on a short list of closer candidates for Oakland in 2018 after struggling mightily in that role with the Nats. His 16 saves total last year were a career high.
Daniel Kramer is a reporter for MLB.com based in Denver. Follow him on Twitter at @DKramer_. This story was not subject to the approval of Major League Baseball or its clubs.