A's Neuse stays hot as Mesa tops Peoria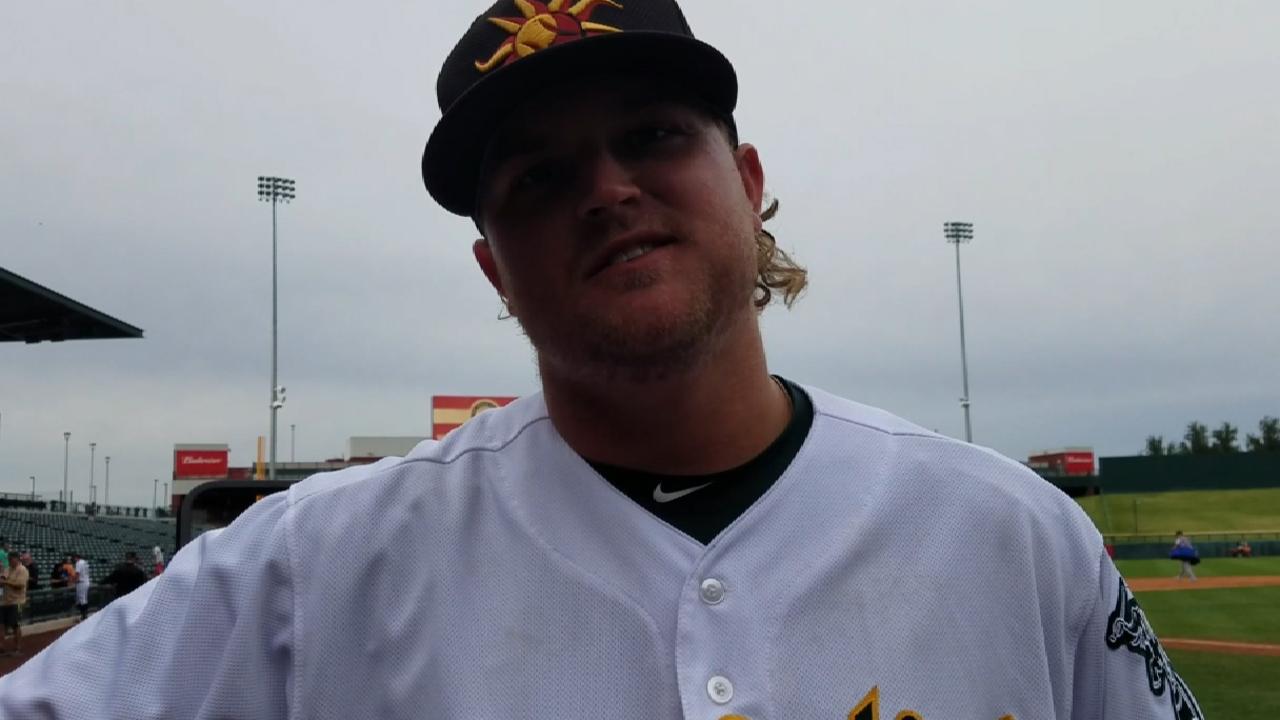 Neuse has done nothing but rake since he was traded to the Athletics as part of the Ryan Madson and Sean Doolittle deal in July. That includes his time in the AFL, as he collected the go-ahead hit in Saturday's Fall Stars Game before turning in another solid performance against the Javelinas.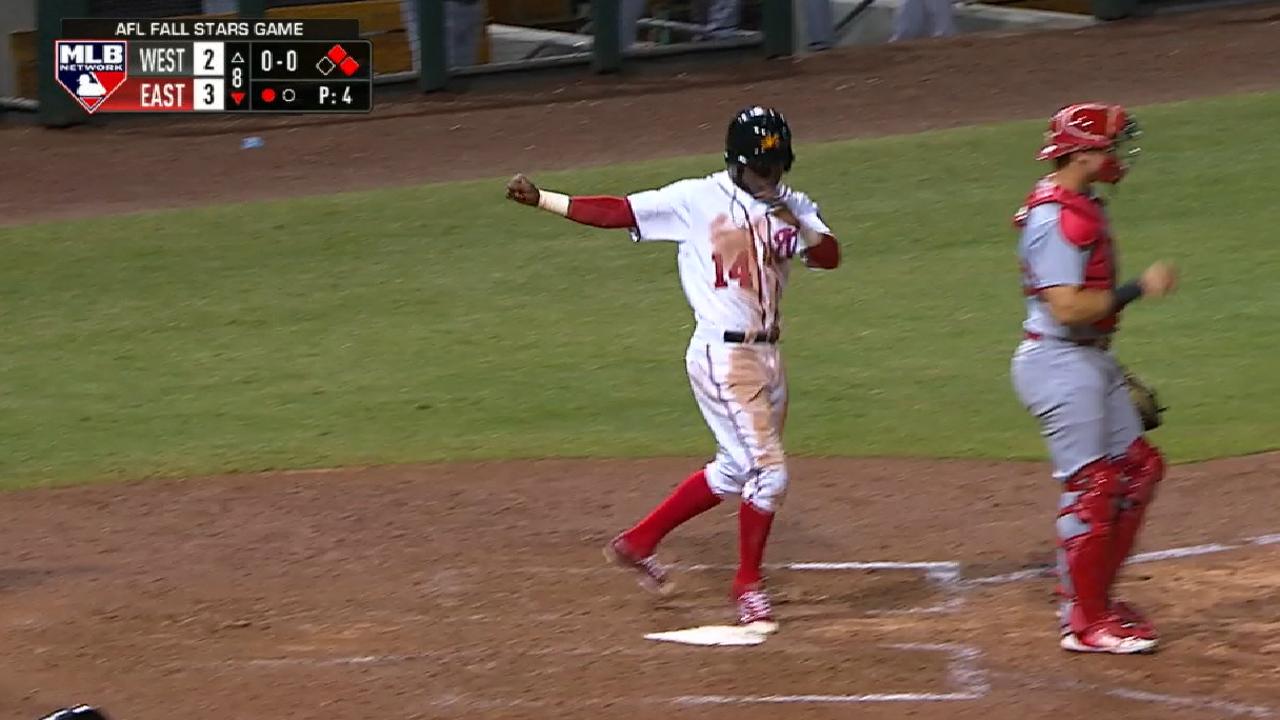 Even with his current success in Arizona, Neuse has his sights on the future.
"I'm looking forward to Spring Training, the first Spring Training with the A's and looking forward to getting in and meeting everybody, you know the players and staff and everything," Neuse said. "Just stay healthy and just keep swinging."
The Javelinas got off to a fast start against Mesa as Austin Riley, Atlanta's No. 10 prospect, hit a home run in the top of the first inning to give the Javelinas the early lead. His fifth homer tied him atop the Fall League leaderboard with fellow Atlanta prospects Ronald Acuna and Alex Jackson.
That would be the only run Peoria would score, as the Solar Sox's offense started to come alive in the fourth inning. Detroit infielder Kody Eaves plated Neuse with an RBI triple before scoring on a sacrifice fly from Nationals No. 12 prospect Kelvin Gutierrez, the reigning AFL Player of the Week.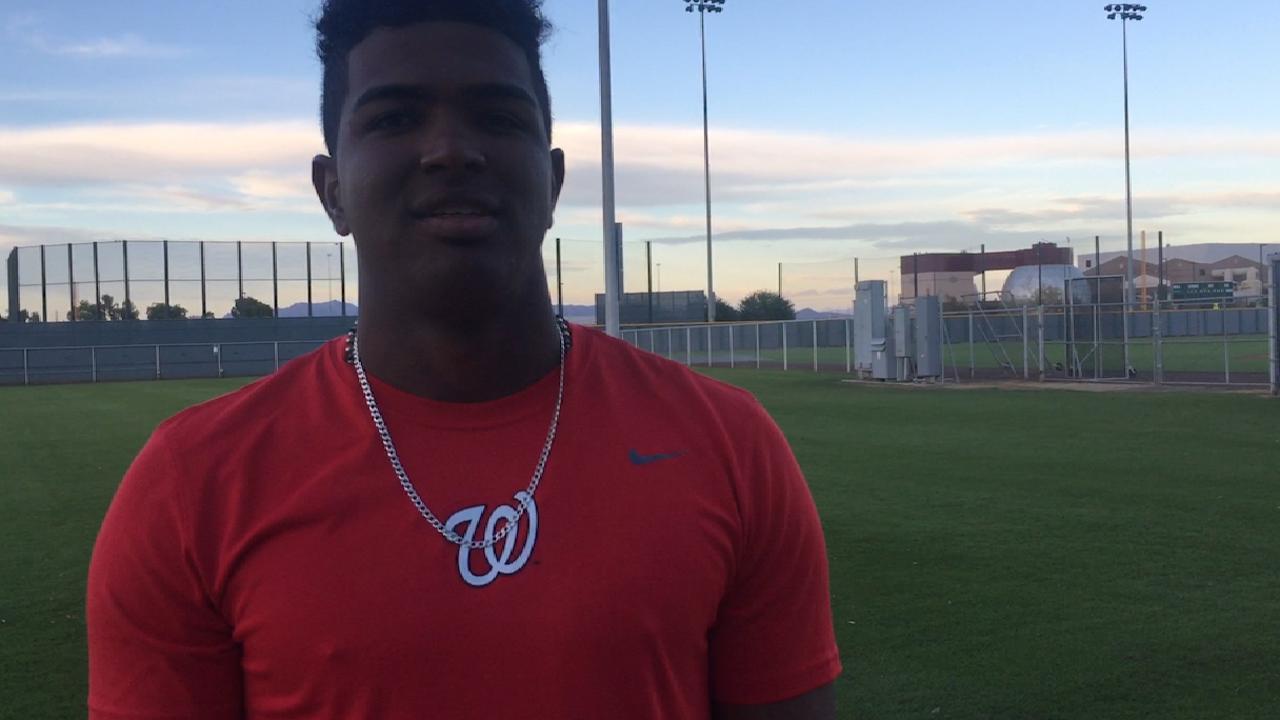 One inning later, it was Neuse who helped pad Mesa's lead with a two-run double to right field.
"I'm just trying to keep the momentum from the Double-A season," Neuse said. "I'm trying to stay relaxed and have confidence at the plate."
Gutierrez cemented the victory with an RBI single in the eighth to finish the game 1-for-3 with two RBIs, while Eaves tallied a pair of extra-base hits, two runs scored and a walk in a 2-for-4 showing.
Jamie Nish is a graduate student at Arizona State University. This story is a part of a partnership between MLB.com and The Walter Cronkite School of Journalism and Mass Communication. This story was not subject to the approval of Major League Baseball or its clubs.