Blackley remaining confident in work despite results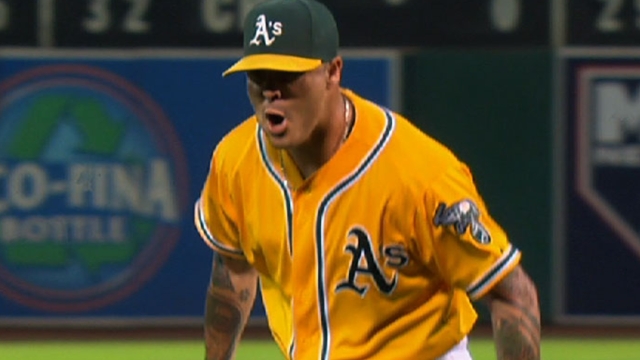 SCOTTSDALE, Ariz. -- Inconsistency has hurt Travis Blackley this spring, but the lefty's still hopeful it won't do the same for his chances of making the team.
That's because Blackley is actually happy with how he's been throwing, particularly after shaking off a bout of forearm tightness in the early going. The numbers, as is the case for many pitchers during spring, just aren't telling the whole story.
Blackley has 11 earned runs to his name in just 4 2/3 innings spanning four outings. But in two of those, he didn't even allow one run. In between, though, he gave up seven runs in 1 1/3 innings and, most recently, four runs in 1/3 of an inning.
"I've been surprised lately with results, just because I've been feeling like I've been making pitches," Blackley said. "It's frustrating, really, because you want to see results. It helps your confidence mostly, but I've experienced some bad games plenty times and been able to bounce back in the past. I don't get too high or too low, so it's easy for me to put the bad ones behind me, which is something I really didn't learn until a year or two ago."
Blackley proved to be an invaluable weapon for the A's last year, providing quality work as both a starter and reliever. It's such versatility that will likely earn Blackley a roster spot as a long-relief option. He's also out of options, which will only help his chances of remaining on the team.
The 30-year-old southpaw will be back on the mound Saturday for a start against the Angels, and it's there where he wants to continue showcasing the work he's put in this spring -- and maybe walk away with matching results.
"I'm just trying to work on the things that I'm going to need for the season, and that's my sinker down and away for strikes, not bouncing my curveball," he said. "If I have both of those pitches working, it's going to be a good day."
"There are times, on the days he's struggled," manager Bob Melvin said, "when he's thrown really good pitches and maybe just isn't as consistent at times. It's about being more consistent, and that's what he's working toward."
Jane Lee is a reporter for MLB.com. This story was not subject to the approval of Major League Baseball or its clubs.