A's middle infield positions still up for grabs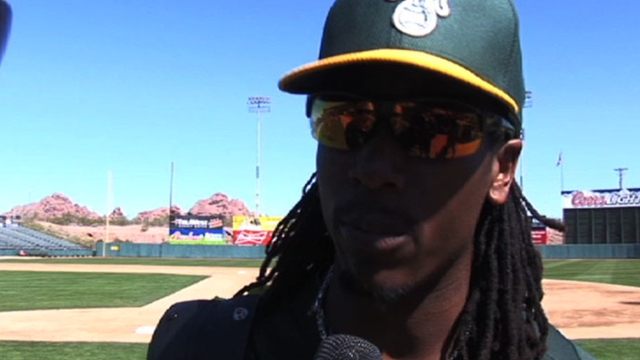 GOODYEAR, Ariz. -- There are 11 days left until the Athletics open the 2013 season against the Mariners, but the team has yet to decide how the middle infield will be configured.
The second-base position has been up for grabs throughout Spring Training and manager Bob Melvin admits he is facing some difficult decisions.
"It could go down to the last three games against the Giants," Melvin said. "There's quite a pack in the infield at this point, and a lot of them are playing really well. We have to decide whether or not Spring Training means something for certain guys and not for others and what the best mix of guys to start with [is]."
Ultimately, Melvin will have to settle on a 25-player Opening Day roster as well as a nine-man lineup to face Seattle, but the manager was quick to point out that changes are a part of the game, and nothing is "etched in stone."
Fifty different players made at least one appearance for the Athletics a season ago, and Melvin expects the same sort of platooning to be used in 2013.
"With the personnel we have, mixing and matching [is what we expect to do]," Melvin said. "We've made no decisions on who is where and how much. A lot of guys are playing well, and it's making our decisions tougher. Having said that, it could be two guys that we lean on in the middle [infield], but I don't know that yet."
Among the plethora of players competing for spots in the Oakland infield are Jemile Weeks and Jed Lowrie, who started at second base and shortstop, respectively, on Thursday.
The competition for playing time is far from over, but both Weeks and Lowrie have been impressive this spring.
"Lowrie has been terrific," Melvin said. "Weeks got set back a little bit by his injury, so he doesn't have the amount of at-bats that other guys do, but he has swung the bat well."
Lowrie, who was acquired via a February trade with the Astros, was hitting .313 this spring, while Weeks entered Thursday's contest against the Reds with a .409 batting average.
William Boor is an associate reporter for MLB.com. This story was not subject to the approval of Major League Baseball or its clubs.