Reddick's sprained ankle 'a minor thing'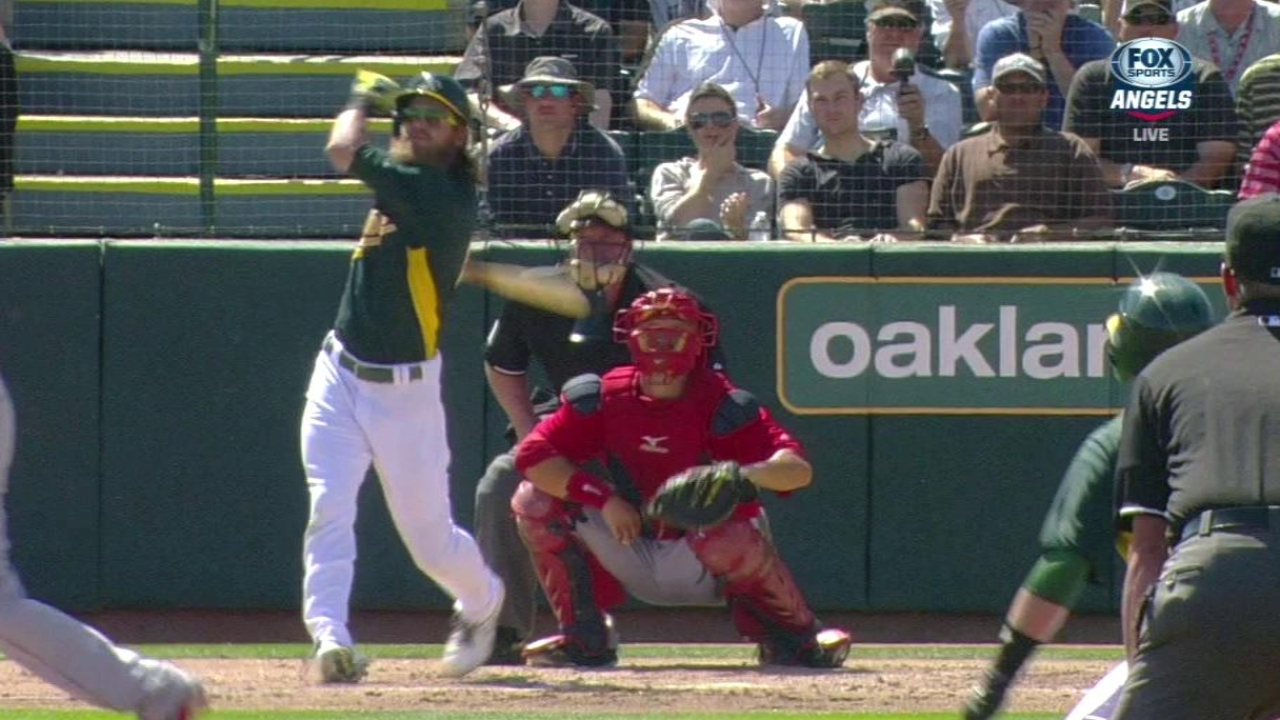 SCOTTSDALE, Ariz. -- Less than 24 hours after spraining his ankle, A's outfielder Josh Reddick declared he'll be back in action come Monday.
Manager Bob Melvin confirmed this, after hearing from athletic trainers that Reddick likely would've stayed in Friday's game after suffering the injury while slipping had it happened during the regular season.
"It was a minor thing," Melvin said. "It takes quite a bit to get him out of a game."
Reddick is batting .306 with three home runs and 10 RBIs through 15 games this spring.
Jane Lee is a reporter for MLB.com. This story was not subject to the approval of Major League Baseball or its clubs.