Melvin faces tough task juggling deep outfield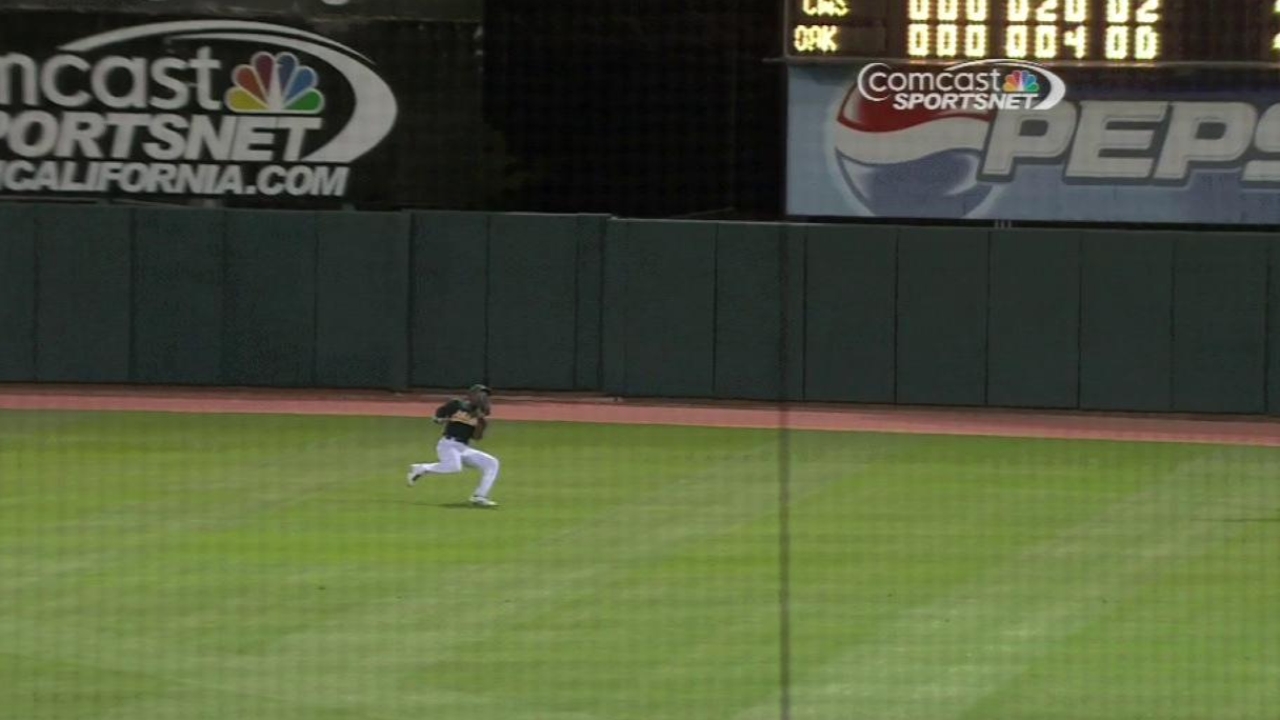 PHOENIX -- The crowded outfield the A's have heading into the 2013 season made it through Spring Training healthy, and manager Bob Melvin got a chance to see how each is faring while getting the five players around 50 at-bats apiece.
"It's going to be a little work in progress once the season stars. It's easy during the spring, because not everybody plays every day," Melvin said.
Once the season starts, so will the challenge of keeping each of them sharp. With holdover starters Yeonis Cespedes, Coco Crisp and Josh Reddick joined by Chris Young and Seth Smith in the rotation, Melvin will be hard pressed to keep all of them sharp as the season progresses.
One thing Melvin found out, though, is that Young -- who played center field exclusively with the D-backs before being traded to Oakland in the offseason -- is capable of playing all three outfield spots.
"In Chris' case, he's shown that he can play left and right very well," said Melvin, who managed Young in Arizona when he first broke into the Majors. "He made one of the better plays of the spring in left the other day, and his first game he made a good play in right. He's just a good outfielder."
So Melvin has learned some things about how this outfield will work.
"But how we do it in particular, I'm not exactly sure," Melvin said.
John Schlegel is a national reporter for MLB.com. This story was not subject to the approval of Major League Baseball or its clubs.