A's still unsure if Nakajima will go on DL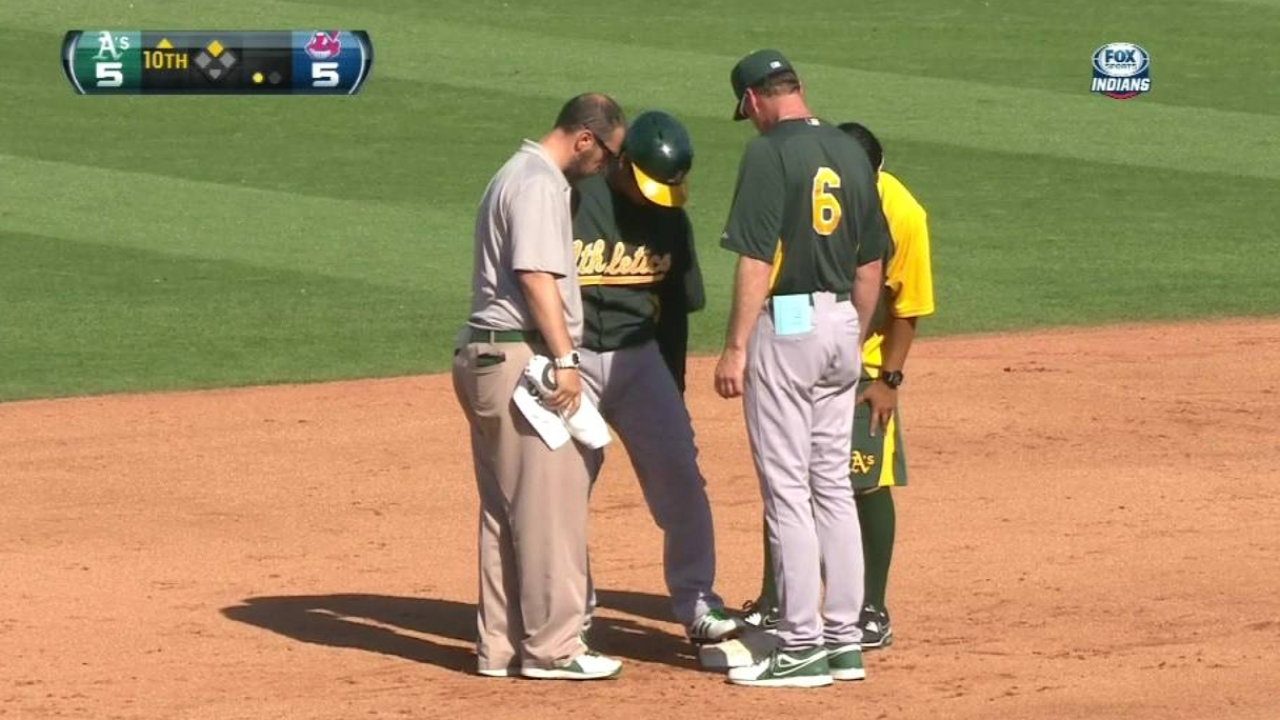 PHOENIX -- One day after shortstop Hiroyuki Nakajima sustained a strained left hamstring Tuesday, the A's still weren't sure whether he'd be ready to start the season or would have to be placed on the disabled list as of Wednesday.
"He won't be available today and there's a good chance [he won't be available] for the three games against the Giants," manager Bob Melvin said. "Until he sees the doctors [back in the Bay Area], I won't make any predictions about when he'll play, but he most likely won't be able to play in the Giants series and it could be longer. It's definitely a strain."
There was one bit of good news, however.
"I feel a lot better than yesterday," Nakajima said through an interpreter.
But just how long he'll be sidelined, Nakajima couldn't say.
"I really don't know. It happened yesterday, so it's really just been several hours since yesterday, so I don't know," he said.
John Schlegel is a national reporter for MLB.com. This story was not subject to the approval of Major League Baseball or its clubs.