Rosales' injury 'definitely a bummer'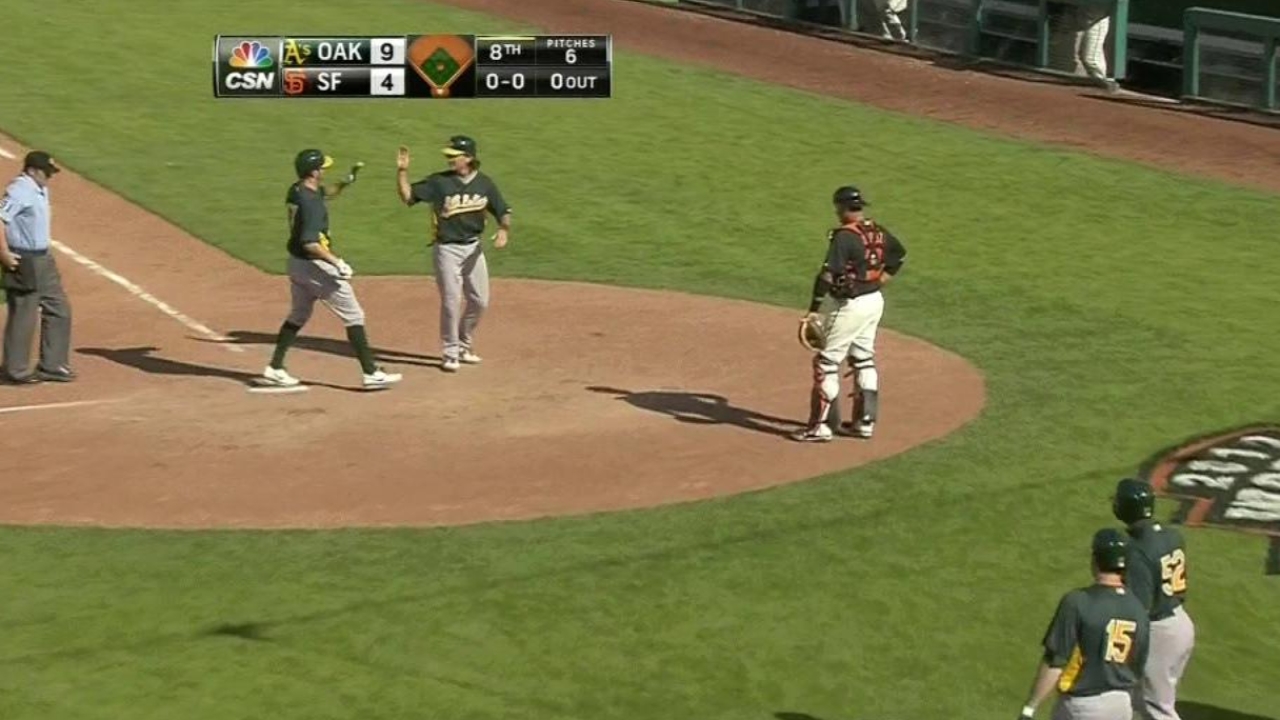 PHOENIX -- Adam Rosales had made it through almost all of Spring Training healthy, finally. He'd shown his versatility and given the A's some offense, to boot.
Then an awkward twist of his body while playing in the field in Tuesday's game put it all on hold, an intercostal strain putting him on the shelf heading into the season. Rosales, 29, was placed on the disabled list Wednesday, meaning he won't be eligible to return until April 11 at the earliest.
Saying it's "definitely a bummer," Rosales said he'll have to take the steps necessary to return from the injury as quickly as possible. It could be 2-4 weeks before he is ready, depending on how the injury responds.
"A player like me, I've got to be patient, and really the most important thing is to stay calm and stay confident, because that was what was working for me and gave me success this spring," said Rosales, who batted .324 with three homers and nine RBIs in Cactus League play.
Rosales said he'll be taking it slowly this week, just receiving ice and treatment before taking the next steps toward baseball activities. It's a tough way to end what was a very productive spring for Rosales.
"This was the first spring in a while that he's been 100 percent healthy, and he's been such a versatile player for us," manager Bob Melvin said. "He's a plus defender wherever [he plays] and he had a great spring swinging the bat. It's not only disappointing for him, but it's disappointing for him because he's been sort of a hole-plugger for us."
John Schlegel is a national reporter for MLB.com. This story was not subject to the approval of Major League Baseball or its clubs.