A's put Nakajima on DL to finalize roster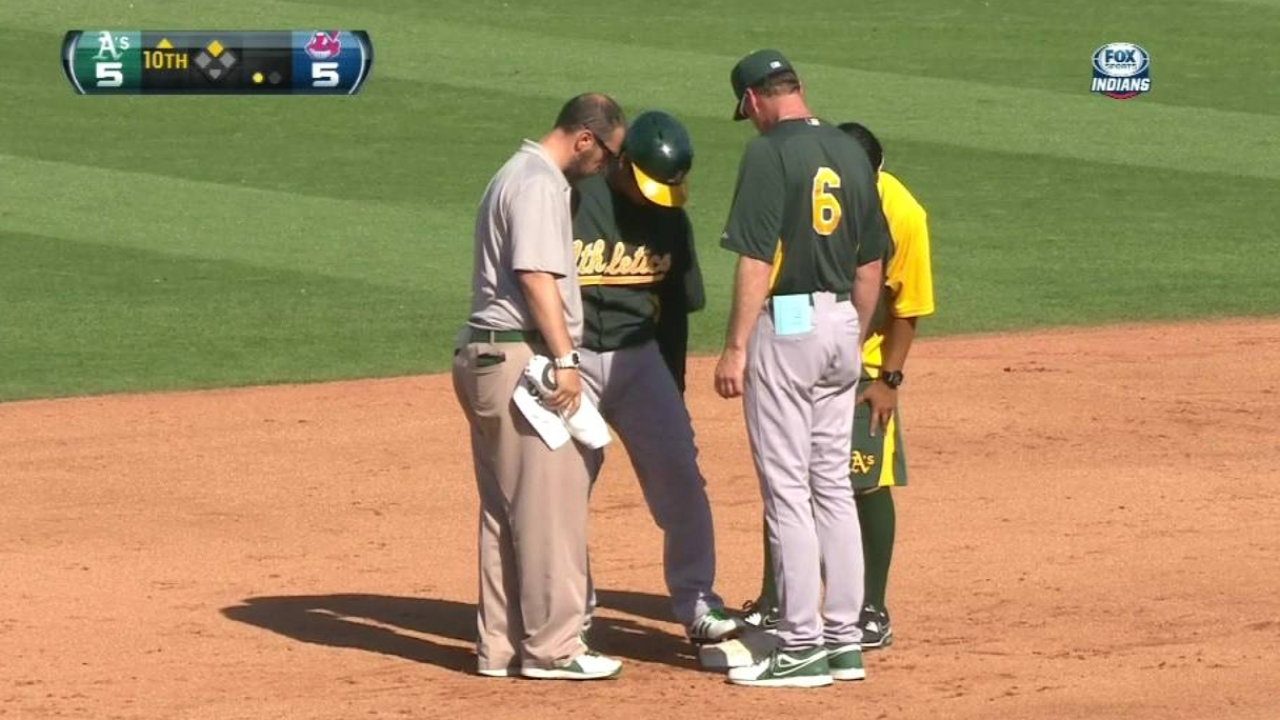 OAKLAND -- Shortstop Hiro Nakajima will start the season on the disabled list as the Oakland Athletics announced their final moves of the spring following Saturday's 4-3 win over the San Francisco Giants.
The A's also optioned left-hander Pedro Figueroa and infielder Andy Parrino to Triple-A Sacramento and reassigned right-hander Mike Ekstrom, left-hander Hideki Okajima and catcher Luke Montz to their Minor League camp.
Oakland opens the season Monday night against the visiting Seattle Mariners with 12 pitchers and first baseman Nate Freiman, a Rule 5 Draft pick.
Bartolo Colon remains on the suspended list.
"Personally it feels like I could come back earlier," Nakajima said after learning of the decision to put him on the 15-day disabled list. "It is still early and I waas told it has to be a gradual process, so I'm going to stick to their schedule."
Nakajima injured his left hamstring in the 10th inning of Tuesday's game against the Cleveland Indians in Arizona.
He had just ended an 0-for-22 streak with a single and hurt his hamstring trying to reach second on an ensuing bunt.
"I came to camp early and I think I might have gotten a little tired," Nakajima said. "I will take this opportunity to rest up, do my rehab work, and come back healthy."
Rick Eymer is a contributor to MLB.com. This story was not subject to the approval of Major League Baseball or its clubs.