Rosales is '90 percent' recovered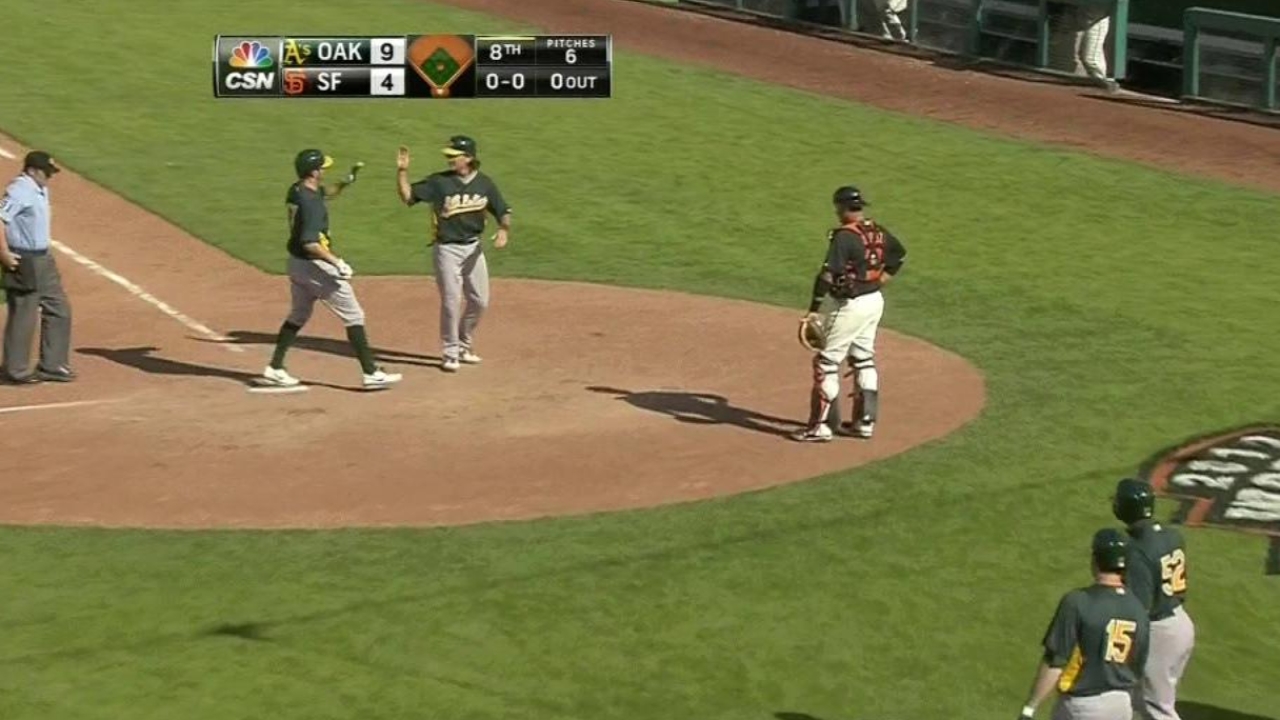 OAKLAND -- Oakland infielder Adam Rosales stayed behind to rehab from a strained muscle (intercostal) on the left side of his torso while the A's went on their first road trip of the season.
He used the time wisely.
"I'm confident I am on the right path and healing quickly," said Rosales, who can play any infield position. "I'd say 90 percent. I'm almost there. I can swing it 100 percent, but that's not against live pitching. I've made a lot of progress the last week."
A's head trainer Nick Paparesta said he needed to see Rosales take grounders and batting practice before making any kind of judgment to send him on a rehab assignment.
"He will take batting practice sometime this homestand," Paparesta said. "So far he's had no problems."
Infielder Hiro Nakajima also spent the week getting back into playing shape after a pulled hamstring put him on the disabled list to start the season.
"He's been taking ground balls and he'll hit," Paparesta said. "When I see him run I can give you a better indication of where he stands."
Rick Eymer is a contributor to MLB.com. This story was not subject to the approval of Major League Baseball or its clubs.