Reddick returns after three-game hiatus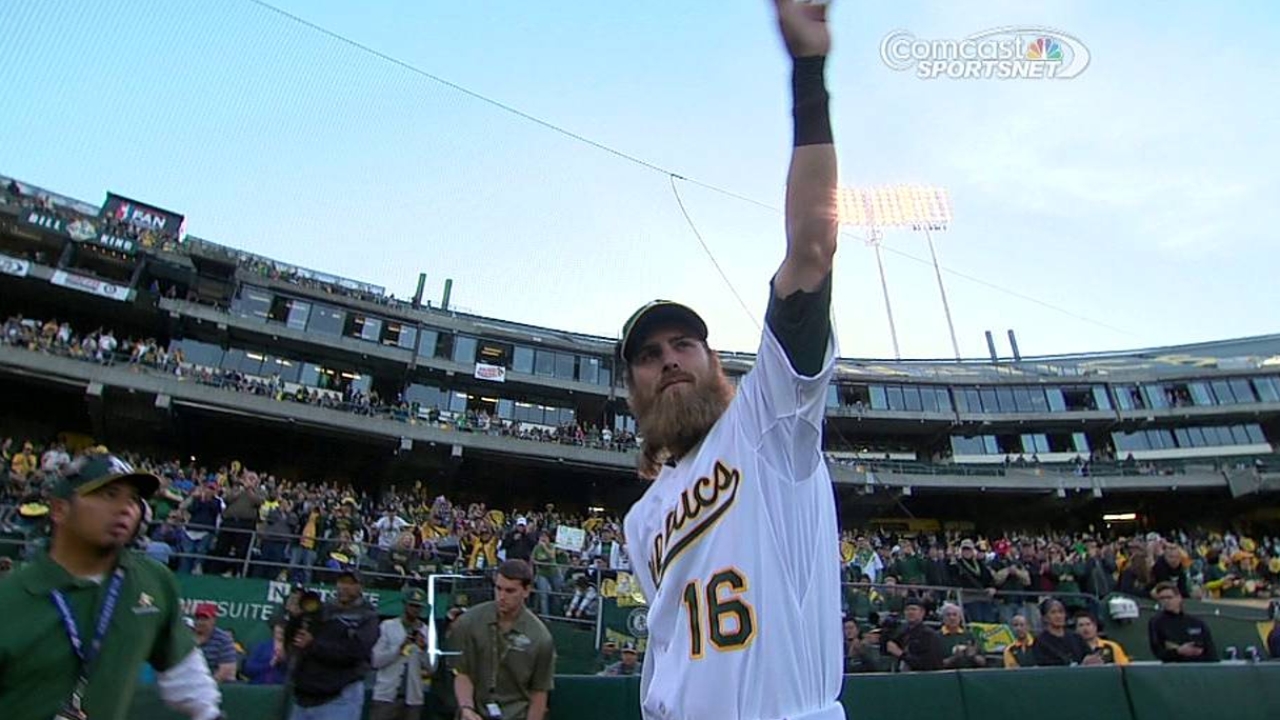 OAKLAND -- Josh Reddick was presented with his 2012 Rawlings Gold Glove Award before Friday's matchup against the defending American League champion Detroit Tigers, and the A's outfielder celebrated by returning to the starting lineup.
Reddick, who missed the past three games with a sprained right wrist, was greeted with a video compilation of some of his catches and a standing ovation.
"At the time of the injury. I didn't think he'd be back this soon," A's manager Bob Melvin said of his assessment following Reddick's collision with the wall in foul territory attempting a sliding catch in Houston on Sunday. "He could have played yesterday, but we wanted to be cautious and give him one more day."
Reddick became the eighth Athletics player to win a Gold Glove, and the fourth outfielder. He ranked third among American League outfielders with 15 assists.
"About halfway through last season, people started talking about his defense, and that carried over and over," Melvin said. "It's an award he takes pride in. Winning a Gold Glove on top of his offense shows he's an all-around player. He's accurate, charges the ball and has a good throwing arm."
The A's are also glad he's back in the lineup simply because of his leadership and ability to hit Tigers pitching. He entered the series opener 15-for-41 (.366) with two home runs and eight RBIs in 11 games against Detroit.
Rick Eymer is a contributor to MLB.com. This story was not subject to the approval of Major League Baseball or its clubs.