Jaso fills leadoff role Saturday in Crisp's place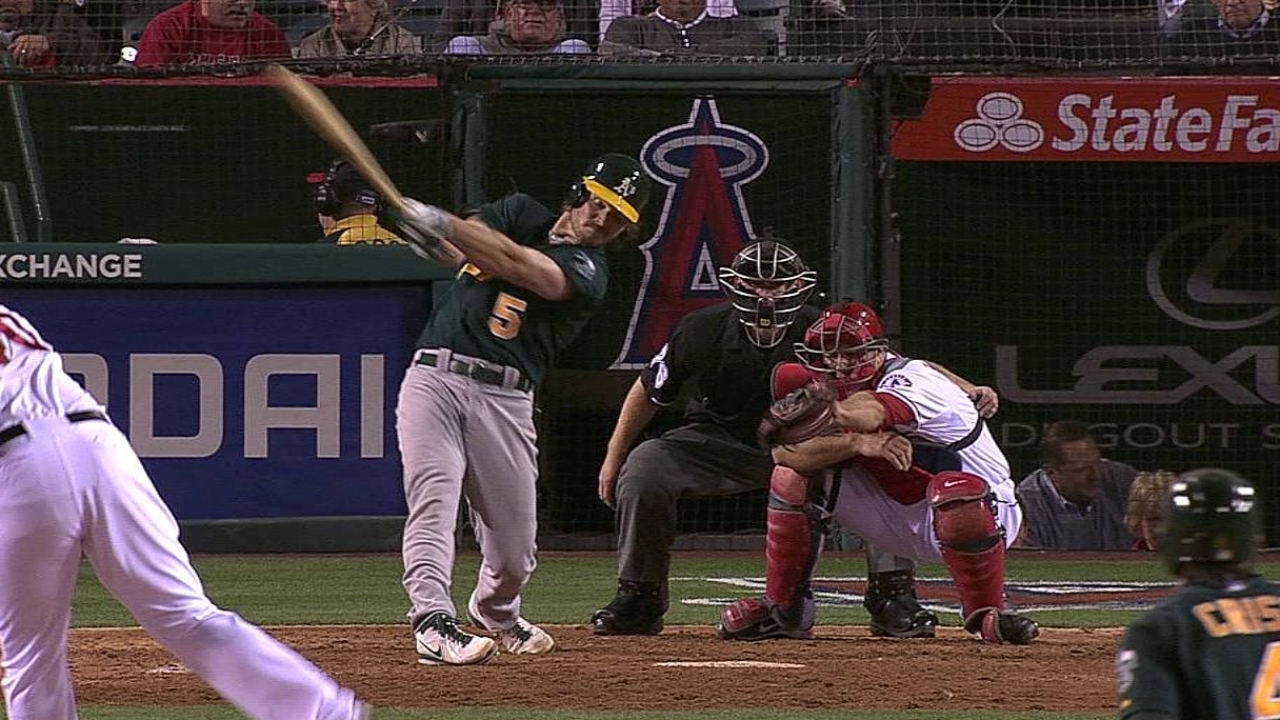 OAKLAND -- John Jaso took his place in the batter's box as a leadoff hitter for the first time with the Oakland Athletics on Saturday.
It turns out to be a popular spot for the A's young catcher. His popout to third base in the first inning was his 200th official at-bat as a leadoff hitter.
"He can work the count, he's an on-base guy and he's not foreign to the spot," A's manager Bob Melvin said.
Coco Crisp sat out the game because of a strained left groin sustained during the seventh inning of Friday night's 4-3 win in 12 innings over the Detroit Tigers.
After Crisp singled in the tying run, Tigers reliever Drew Smyly tried to keep him close to first base by throwing over several times. Crisp was leaning toward second on one throw and had to dive back into the bag, tweaking the groin.
Jaso never led off at any level until Tampa Bay Rays manager Joe Maddon penciled his name in the spot against Tommy Hunter and the Texas Rangers on June 5, 2010.
"I was surprised a little bit that first time," Jaso said. "My hitting coach, Dave Martinez, told me not to change anything."
Jaso entered play Saturday with a career .258 batting average and a .359 on-base percentage.
Rick Eymer is a contributor to MLB.com. This story was not subject to the approval of Major League Baseball or its clubs.