Taylor bringing new mindset as he rejoins A's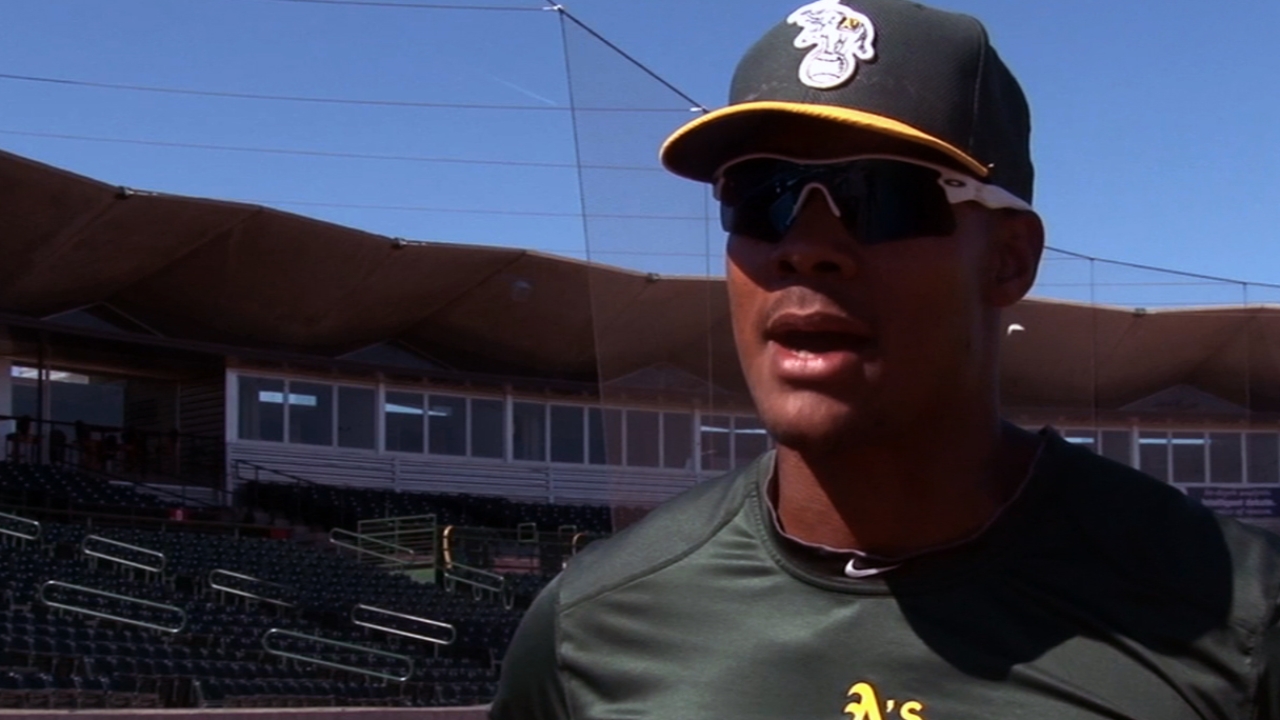 OAKLAND -- Michael Taylor received some advanced warning that he might be needed in Oakland. He learned of Yoenis Cespedes' injury late Friday night after the Triple-A Sacramento River Cats played a game in Reno.
He was on a plane to the Bay Area early Saturday morning, arriving about 90 minutes before Saturday's game against the Detroit Tigers.
Taylor has played for the A's briefly in each of the past two seasons with mixed results. This time around, another year older, he's learned to be patient with himself.
"I have a process I trust and have been successful," Taylor said before the A's took on the Tigers in Sunday's series finale. "There's not a lot of anxiety any more. I go about my day and make tweaks and strides."
Taylor said he used to wonder why he couldn't go 4-for-4 or have the perfect swing all the time. That led to anxious moments and added pressure. It was not an ideal situation.
He has appeared in 17 Major League games and has 51 official at bats. Taylor has hit one home run, also his only RBI. He has struck out 21 times.
Taylor was hitting .410 with the River Cats when he was called up.
"You do your early work, you stay in a routine and you don't get lazy," Taylor said of his hot start with Sacramento. "Sometimes, when things are going good, you might decide to take a day off. I remind myself to stay focused and once the game starts, enjoy it."
A's manager Bob Melvin said he's trying to find a start for Taylor.
"He's been here a few times and he's comfortable in this clubhouse," Melvin said. "He knows to stay ready once the game starts."
Rick Eymer is a contributor to MLB.com. This story was not subject to the approval of Major League Baseball or its clubs.