Cespedes making progress, may take BP next week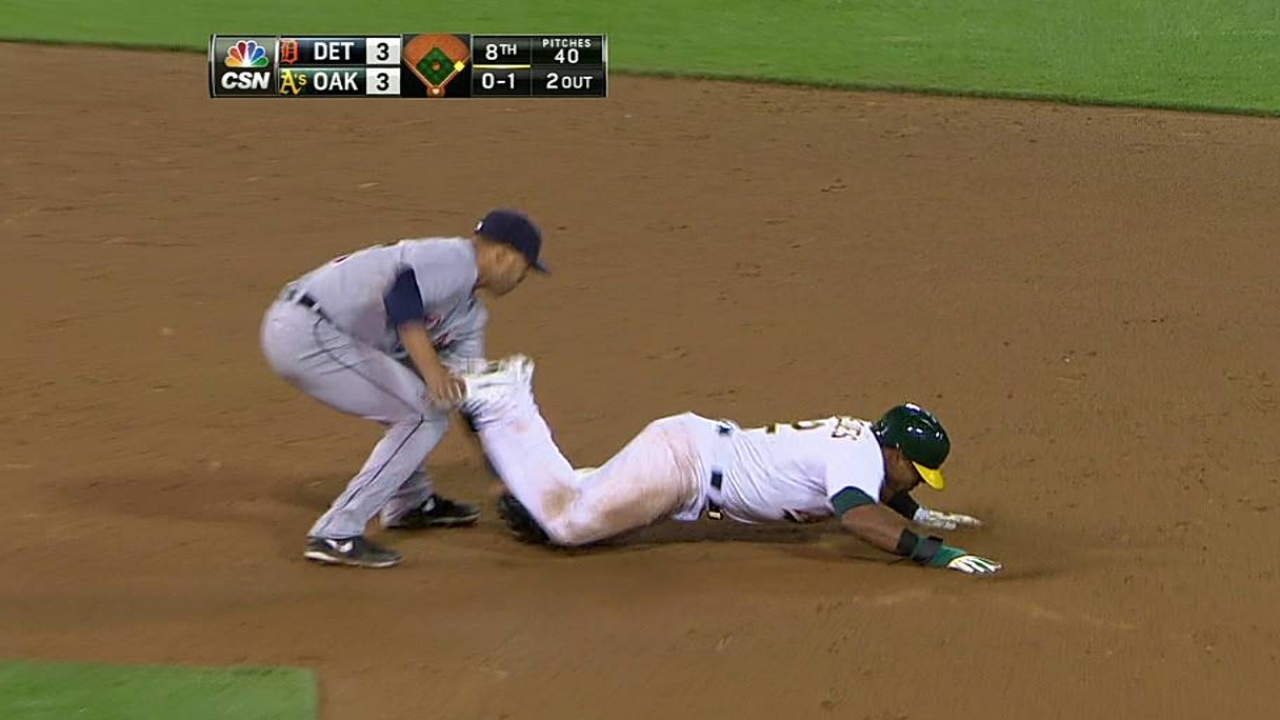 ST. PETERSBURG -- Yoenis Cespedes, who is eligible to come off the disabled list on April 28, swung a bat Saturday for the first time since he injured his left hand a week ago, and A's manager Bob Melvin admitted he was "personally surprised at how well things went."
"He just took some dry swings today," Melvin explained, "but he was encouraged. Maybe tomorrow he'll hit off a tee and after that a little batting practice."
Most of Cespedes' swings were one-handed, first with a fungo bat, then with a regular bat, but he also took about five swings with both hands.
If he continues to progress, he could take batting practice next week when the A's are in Boston.
Cespedes has been sidelined since April 13 because of a strained muscle in his left hand. He injured the area between his thumb and index finger when he slipped or caught his spikes trying to slide and jammed his hand attempting to stop himself. Cespedes was just starting to heat up at the plate when he got hurt, going 5-for-15 over his last four games after starting the season 3-for-25.
Jim Hawkins is a contributor to MLB.com This story was not subject to the approval of Major League Baseball or its clubs.