Pitching coach Young ejected for arguing check swing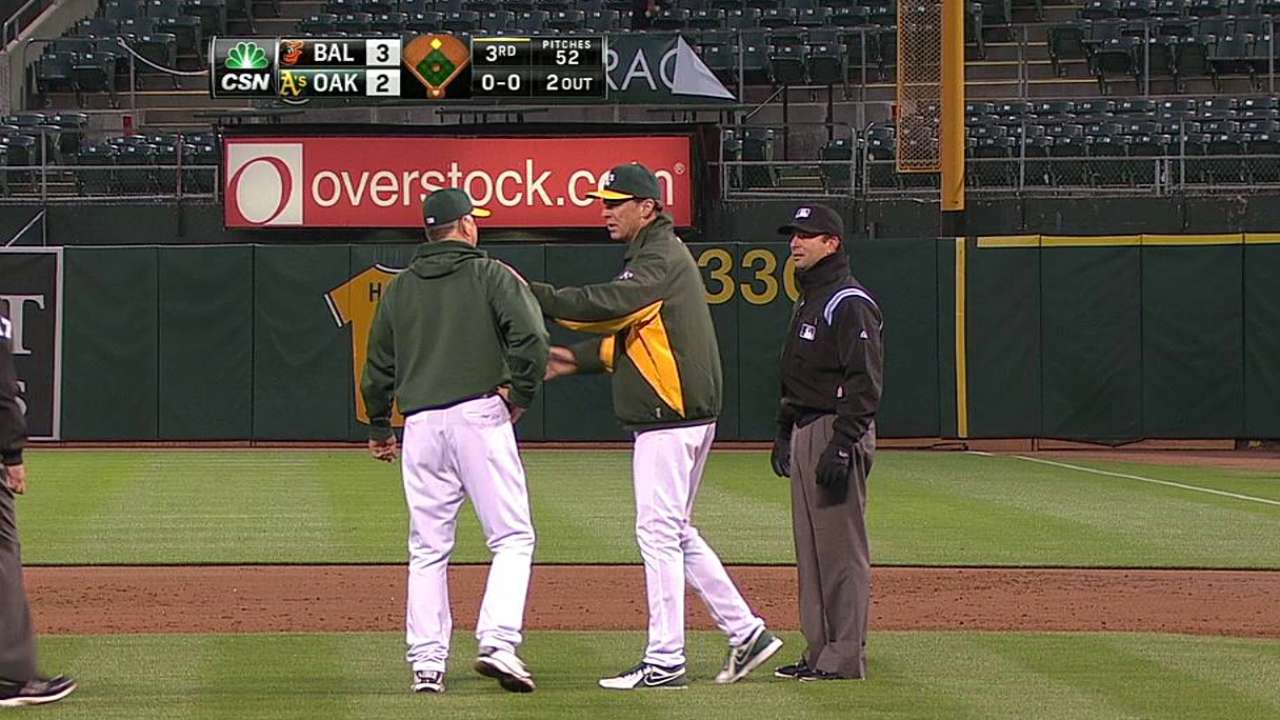 OAKLAND -- A's pitching coach Curt Young was ejected in the top of the third inning in Thursday's game against the Orioles by first-base umpire Jim Reynolds for arguing about an at-bat from early in the frame.
With one out and the A's ahead, 2-0, Nolan Reimold doubled, and during the at-bat, a check swing was called a ball. After Adam Jones' two-out RBI double capped a three-run rally by the Orioles, Young visited the mound to talk to starting pitcher Jarrod Parker. Young apparently disputed the no-call from Reimold's at-bat, and Reynolds ejected him.
"I actually didn't even see it happen," manager Bob Melvin said. "I was looking at my card. Someone said, 'You better go out and get him.' I looked up and he had already been thrown out. That's my fault for not getting out there sooner. ... It just happened pretty quickly."
Chris Davis struck out swinging to end the inning.
Willie Bans is a contributor to MLB.com. This story was not subject to the approval of Major League Baseball or its clubs.