A's prepare for reunion of '73 championship club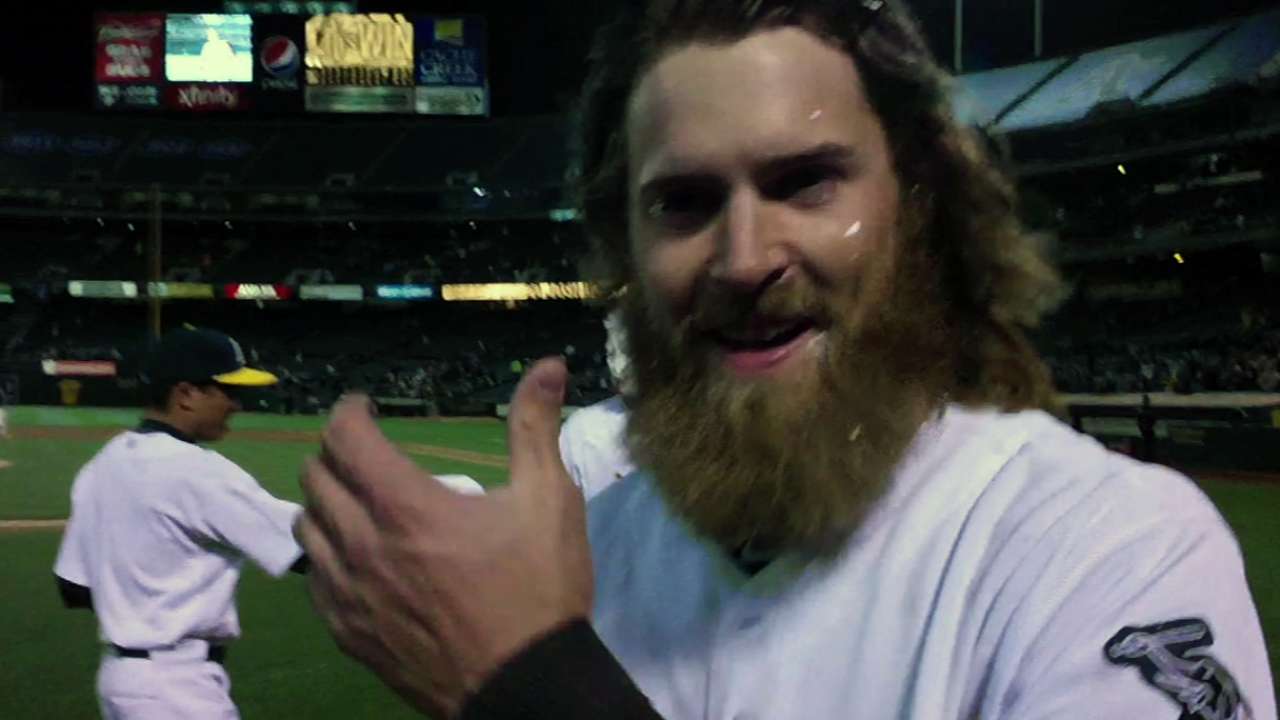 OAKLAND -- There's never a bad time to question Bob Melvin on his decision to wear No. 6.
The A's manager has always admired "The Capain" of Oakland's World Series championship teams in the early 1970s, No. 6 Sal Bando, and not just because he gave him his first non-playing job in baseball in Milwaukee.
"There are many things that Sal Bando has done to not only enhance my career but to act as a resource for me all the time," Melvin said. "He's one of my all-time favorites."
Melvin spoke these words just seconds before Bando and several of his former teammates joined together at the Coliseum on the eve of Saturday's 1973 World Series championship reunion and celebration.
Bando was accompanied by Cy Young Award winner and American League Most Valuable Player Vida Blue and All-Stars Bert Campaneris, Ray Fosse, Ken Holtzman, Darold Knowles, John "Blue Moon" Odom, Joe Rudi and Gene Tenace, along with Billy North, Dick Green, Pat Bourque, Billy Conigliaro and Ted Kubiak. Coaches Irv Noren and Wes Stock were also on hand.
Hall of Famer Reggie Jackson is scheduled to be at the park Saturday.
Several of these same greats were in the Bay Area just a year ago to celebrate the 40-year anniversary of the 1972 championship club. A similar commencement will likely take place next year to honor the '74 champion A's.
"I wasn't able to make it last year, so it really is a thrill," Bando said. "I haven't seen a lot of these guys in a whole lot of years. I'm always curious to see how everyone looks and feels. Instead of talking baseball, we talk medication now."
Except with maybe Melvin.
"I love talking baseball with Bob," he said. "He's a good baseball man, and we recognized that. I just think players respond to him well and respect him."
Jane Lee is a reporter for MLB.com. Read her blog, Major Lee-ague, and follow her on Twitter @JaneMLB. This story was not subject to the approval of Major League Baseball or its clubs.