Anderson keeps Smith from taking mound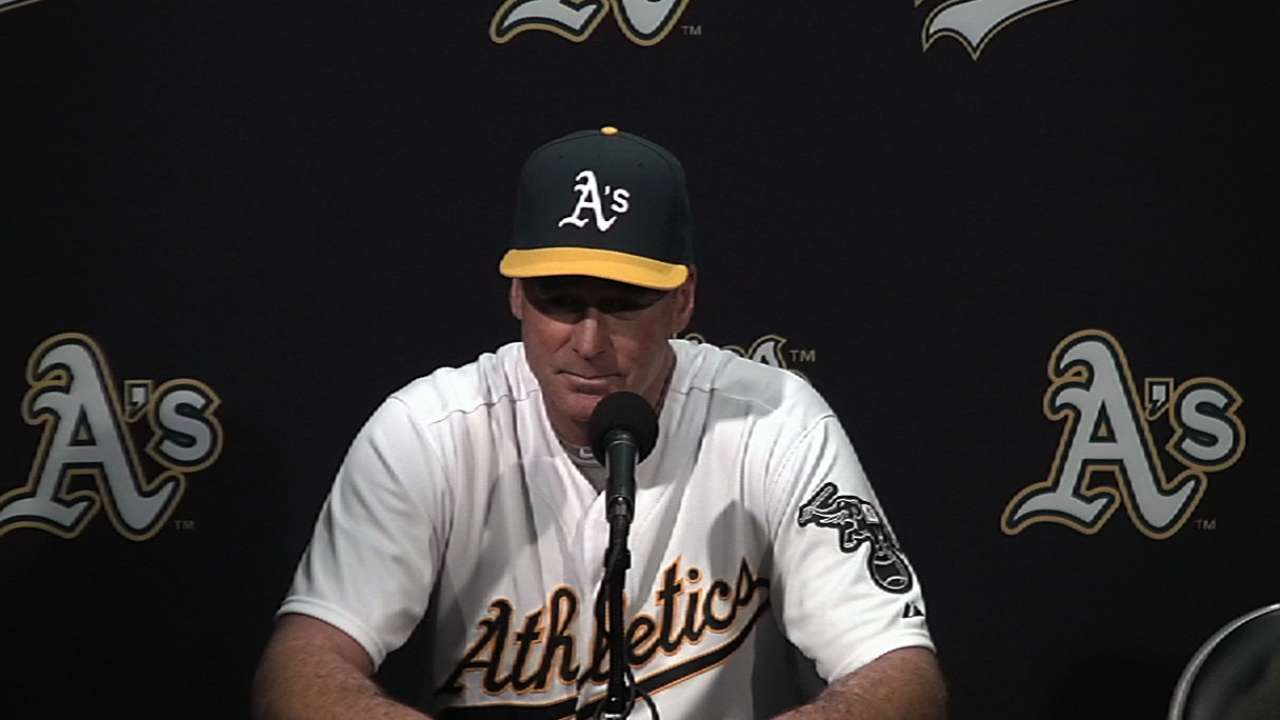 OAKLAND -- A's pitchers Brett Anderson and Jerry Blevins were both thought to be unavailable on Monday night. They combined for seven innings, with Blevins getting the win.
Anderson was scratched from the start because of a sore right ankle. After pitching 5 1/3 innings, allowing a run on three hits, he came out of the game when he tweaked the ankle trying to field a ball.
"That was some kind of effort he gave us," A's manager Bob Melvin said. "We don't win the game without him, and it's not even close."
Anderson walked two and struck out five. Blevins got the final five outs, giving up one hit.
"We were one inning away from pitching a position player," Melvin said. "So it was good the game ended when it did."
That position player would have been outfielder Seth Smith, who was drafted out of high school as a pitcher but attended Mississippi, where he was a backup quarterback in addition to playing baseball.
"It would have been interesting to see how it turned out," Smith said. "With the law of averages I would have gotten someone out."
Had Smith pitched, pitcher Tommy Milone would have gone to the outfield. Melvin told him to be ready.
As it was, Melvin was forced to pull the DH and Blevins made his first career plate appearance.
"If he got a hit there he would have become a cult hero for years to come," Melvin said. "I just said good luck, said a prayer and sent him on his way."
Blevins fouled off one pitch before striking out.
"I hadn't seen a live pitch in a decade almost, maybe over," he said. "Well, I've had one AB since high school. That was in 2006. The first one I just wanted to see a ball out of a hand for the first time. Then I was like, 'All right. I can see it. Let's take a hack at it.' So I was just hoping not to embarrass myself."
Rick Eymer is a contributor to MLB.com. This story was not subject to the approval of Major League Baseball or its clubs.