Moss makes family's wait pay off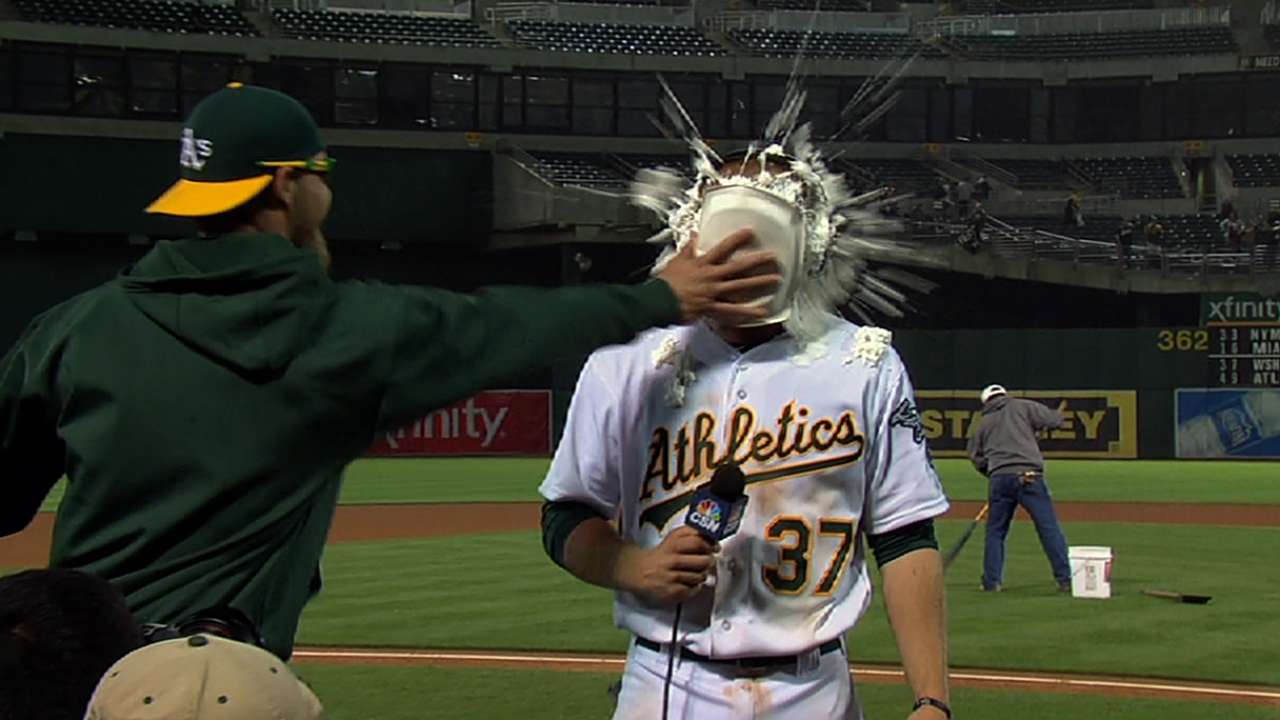 OAKLAND -- Brandon Moss' wife Allison enjoys driving to 0.co Coliseum toward the end of the game to give him a ride home every night.
Monday night, she pulled into the players' parking about 9:45 p.m. PT, bringing Brandon's sister and the Moss' two young sons, and waited.
And waited.
Moss finally got to the car 4 1/2 hours later.
"They were just happy it was over," Moss said before Tuesday's game with the Los Angeles Angels. "Frankly, it's the first time I did something good to end a game and was just glad it was over. At no point are extra-inning games fun. Playing 19 innings is no fun."
When the family arrived home early Tuesday morning, 3-year-old Jayden Moss wanted to watch the replay of his favorite moment: the pie-in-the-face tradition.
"He's really into the whole baseball thing," Moss said. "He didn't want to watch the home run. He likes the pie. He made me play it 18 times."
Moss, who played high school ball in Georgia, didn't hear from any of his friends following the game. It wasn't until he woke up to see he received a bunch of text messages and phone calls.
Moss was also impressed with the faithful fans who stuck it out to the end.
"That was awesome," he said. "They were enjoying it, too. I played some of the game in right field and those guys were really into it. They had their energy up."
Rick Eymer is a contributor to MLB.com. This story was not subject to the approval of Major League Baseball or its clubs.