Young in uniform but out of starting lineup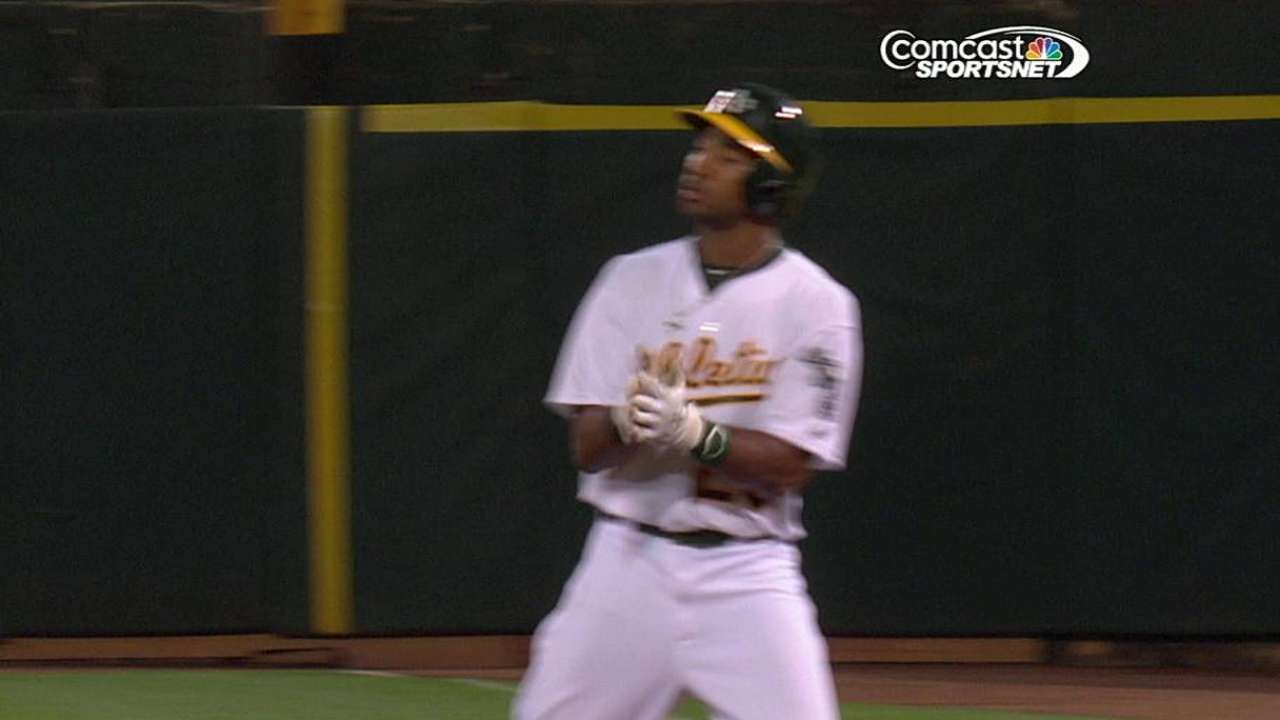 OAKLAND -- Chris Young, who came out of Monday night's game with a strained left quad, was in uniform and participating in baseball-related activities on Wednesday, but he was still not in the A's starting lineup.
"He was running today and we'll know more about him after that," Melvin said.
Shortstop Hiro Nakajima will play six innings in an extended spring game.
"If everything goes well, we may look to get him to Sacramento very soon after," Melvin said. "Today's kind of a day where we're going to extend him a little bit. He's been running well. Last game he had to run 100 percent, and no problems there. So there's a good chance if everything goes well today that he's in Sacramento, whether it's in a day or two."
Rick Eymer is a contributor to MLB.com. This story was not subject to the approval of Major League Baseball or its clubs.