Melvin hopeful Reddick emerging from slump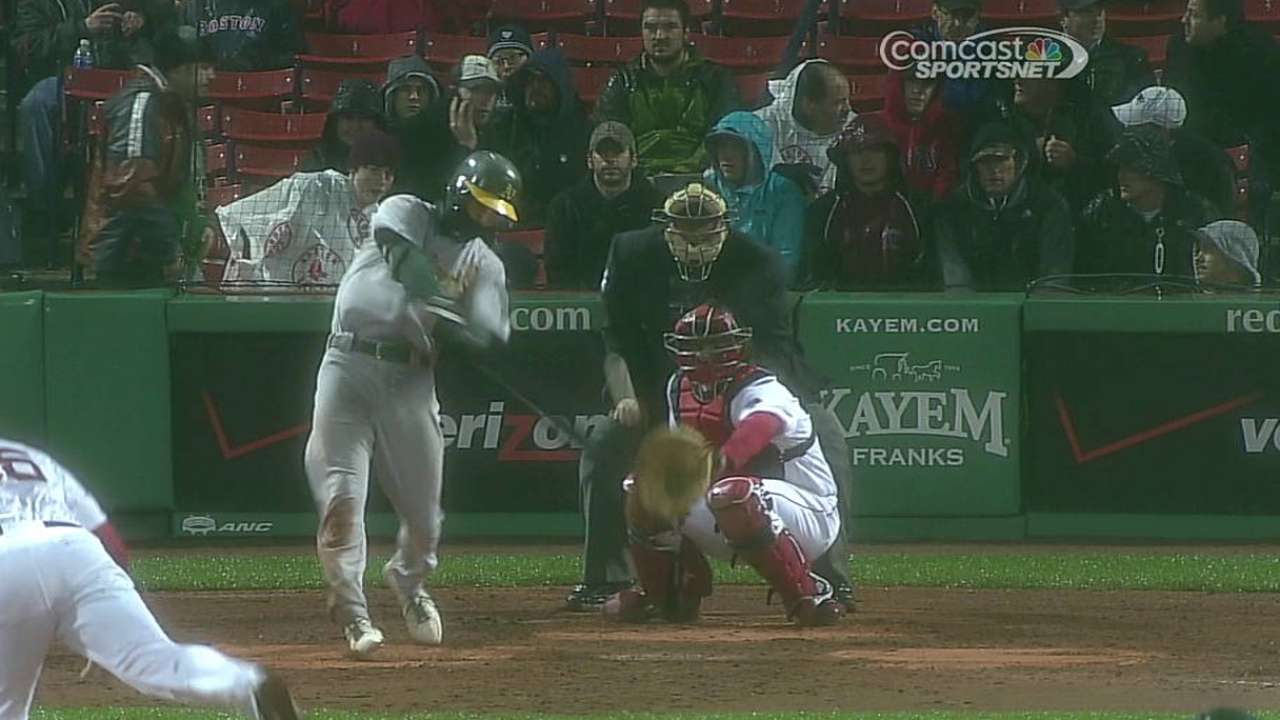 NEW YORK -- Josh Reddick entered Friday's game in New York hitless in his first 27 at-bats at Yankee Stadium. But that's not the skid the A's are worried about at the moment.
Reddick hasn't been hitting in any ballpark this year, having compiled just one hit in his last 16 at-bats going into the series opener at Yankee Stadium. Overall, he'd been just 12-for-81 (.148) on the season before Friday, after batting .164 in the final month of the 2012 campaign.
"I think it could potentially be more mental, as far as carryover from last year," manager Bob Melvin said. "But he had a good spring. We saw the same swing that he had for the better part of last year. He's just gotten off to a little bit of a slow start, and sometimes the longer you go, the tougher it is to dig your way out."
Reddick got a hit in Wednesday's game and also walked three times, using a plate approach that lent some confidence in Melvin's belief that he'll soon turn things around.
"Hopefully it's a couple games like that that get him going in the right direction," Melvin said, "because certainly the ability is still there."
Jane Lee is a reporter for MLB.com. This story was not subject to the approval of Major League Baseball or its clubs.