Young likely headed to DL; Taylor to join A's in NY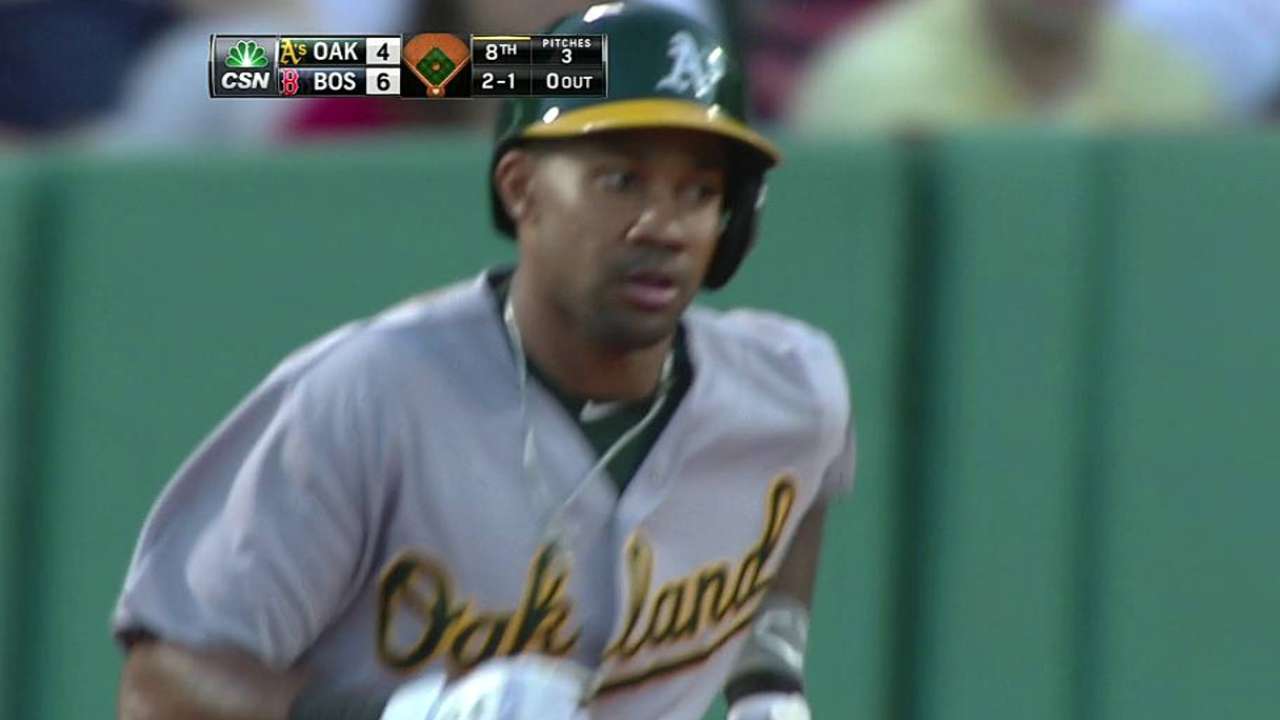 NEW YORK -- There was thought that a pain-free running session would make A's outfielder Chris Young available off the bench for Friday night's 2-0 win against the Yankees.
But Young, sidelined by a strained left quad, "didn't have his best day running," said manager Bob Melvin, and it now looks like he's headed for the disabled list, with a source telling MLB.com on Friday night that outfielder Michael Taylor is heading to New York in time for Saturday's game.
Taylor was pulled from Triple-A Sacramento's game in the second inning Friday so he could catch a red-eye flight. Young, who has been held out of the starting lineup for three straight games after getting injured in Monday's 19-inning win against the Angels, would have been a natural choice to start against Yankees lefty CC Sabathia. Instead, with Coco Crisp also out, Melvin started Yoenis Cespedes in center field and Seth Smith -- who entered hitting .435 against southpaws this season -- in left.
Crisp, like lefty Brett Anderson, remained in the Bay Area to continue his rehab process on a strained left hamstring.
Jane Lee is a reporter for MLB.com. This story was not subject to the approval of Major League Baseball or its clubs.