Nakajima begins rehab stint in Triple-A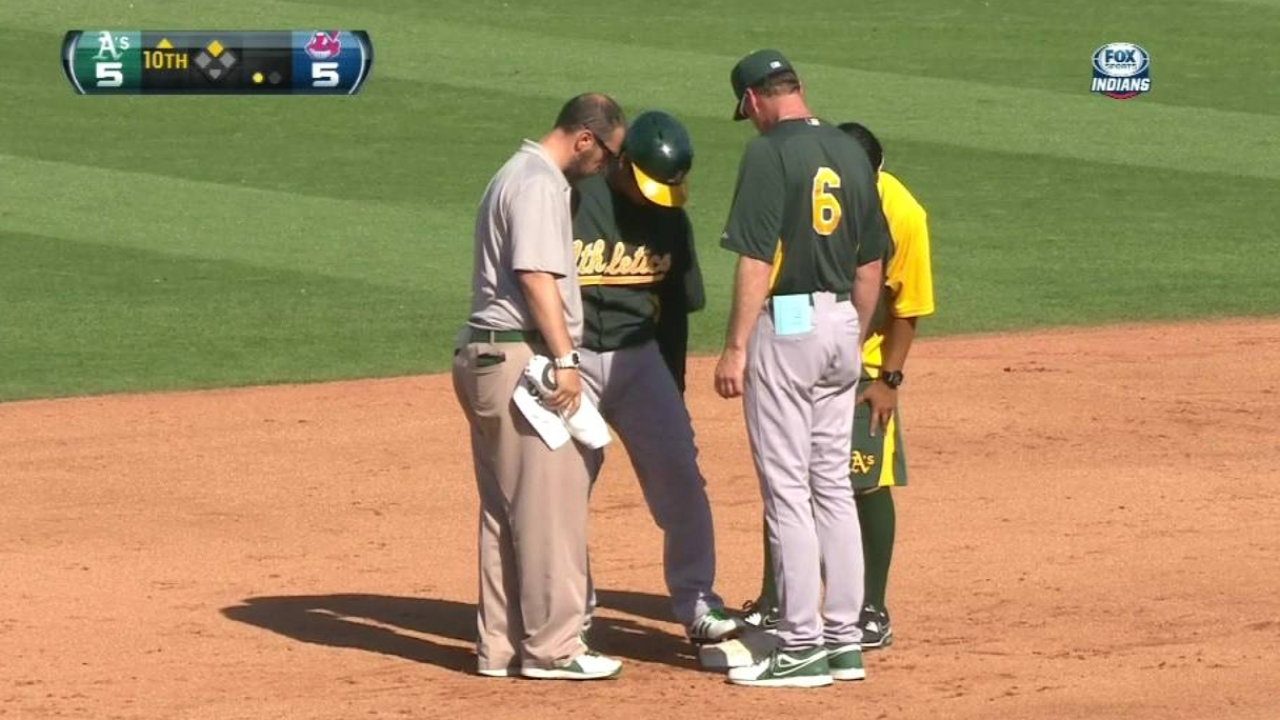 NEW YORK -- Hiro Nakajima was officially added to Triple-A Sacramento's roster on Friday to begin a rehab stint with the River Cats, and that's where he'll stay for an undetermined amount of time.
His first appearance with Oakland, it seems, will come later rather than sooner.
"It almost is a complete start-over for him, based on the time he's had off," manager Bob Melvin said. "He's going to get multiple at-bats. We want him to be comfortable. We want him to have some success before we bring him here."
Nakajima, signed to a two-year deal worth $6.5 million this offseason to become the team's shortstop, strained his hamstring during the final week of Spring Training, which led to a rehab process that has spilled over into a second month.
There was doubt, though, as to whether he would've made the roster even if healthy, following an unimpressive spring next to a productive one by Jed Lowrie, who has since claimed everyday shortstop duties and thrived, entering Friday batting .327.
Nakajima can be with Sacramento in a rehab capacity for 20 days before the A's have to decide whether he's ready to join the big league club or if they need to officially option him to the River Cats should he need more at-bats.
"In this type of atmosphere, he can relax a little more," Melvin said. "He can't help but try to do a little too much, playing in a new country with a new team, playing a different brand of baseball. There are a lot of expectations, and then he gets injured. It was just a rough Spring Training for him, but we feel like this is the right way to go about it for him, getting him the at-bats and getting him comfortable and confident, because he's definitely a much better player than the numbers that we saw him put up in Spring Training.
"For me, I like to get my guys 60-65 plate appearances in Spring Training. I don't know that it will take that long, but that's a normal Spring Training for me to get ready for a big league season."
Nakajima was scheduled to play seven innings at shortstop on Friday, and that's where he'll mostly play, though, "I'm not ruling out some second base," Melvin said.
Jane Lee is a reporter for MLB.com. This story was not subject to the approval of Major League Baseball or its clubs.