Blevins shows consistency in inconsistent role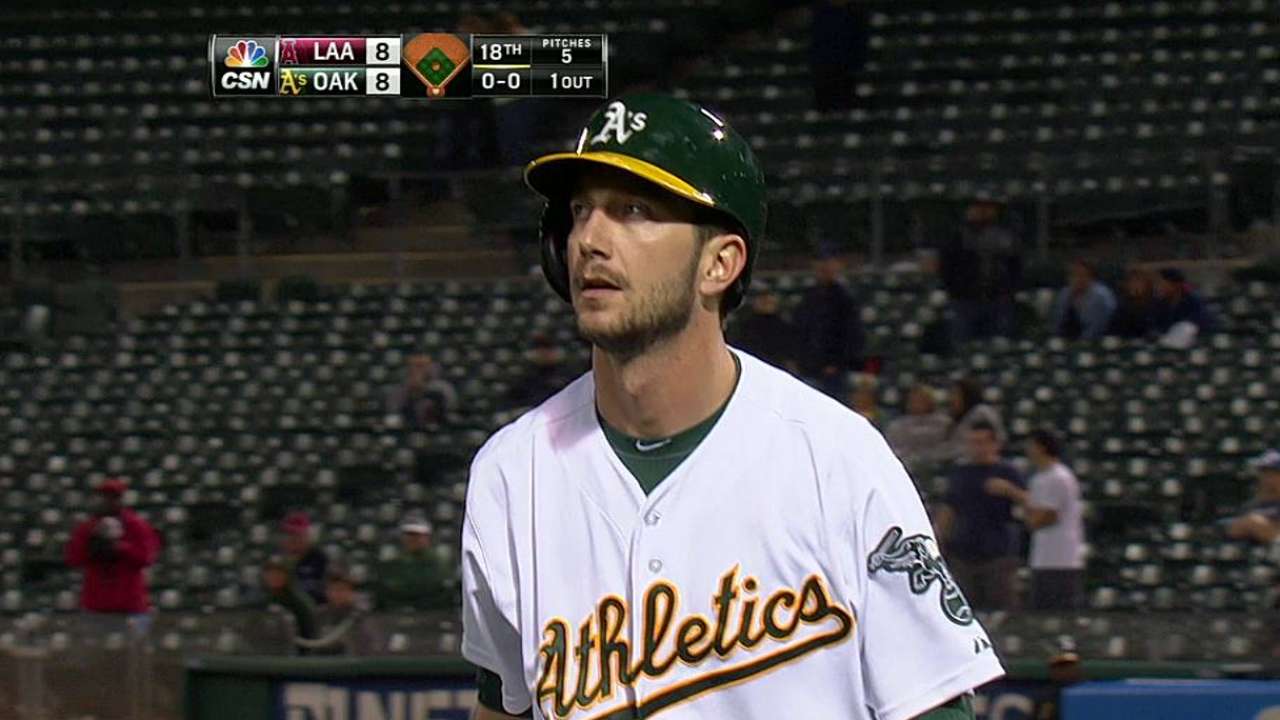 CLEVELAND -- Jerry Blevins entered Monday's series opener against the Indians as one of only six American League pitchers to have appeared in 16 games this season. He leads that group in innings pitched -- 18.
But the lefty hasn't seen so much action without reason. He's been very effective, having assembled a 2.00 ERA to go along with 19 strikeouts and one walk.
"I try to do my job whenever they call upon me," Blevins said. "I've been used quite a bit, and that means the manager has faith in me."
Bob Melvin affirmed that before Monday's game, praising the ability and versatility Blevins (2-0) brings to the bullpen.
"He's just as good with righties as he is lefties, and a really big piece for us," Melvin said. "If I don't have [Sean] Doolittle one day, it's Blevins. If I don't have [Ryan] Cook one day, it's Blevins. If I don't have [Grant] Balfour one day, Blevins will move into a setup-type role."
Although Blevins' role hasn't been consistent, he has. Opponents are hitting .188 against him, and he has allowed just 0.72 walks and hits per inning.
A native of Ohio, Blevins always looks forward to playing in Cleveland. He grew up in Findlay and attended Dayton.
"I love playing at home. I always get to see family and friends that I don't get to see throughout the year," he said. "It's always nice coming close to where you grew up."
Blevins appeared in Oakland's final two games in New York. He retired all three batters he faced on Saturday but gave up two hits and a run on Sunday.
Mark Emery is an associate reporter for MLB.com. This story was not subject to the approval of Major League Baseball or its clubs.