Melvin doesn't expect Parker to miss next start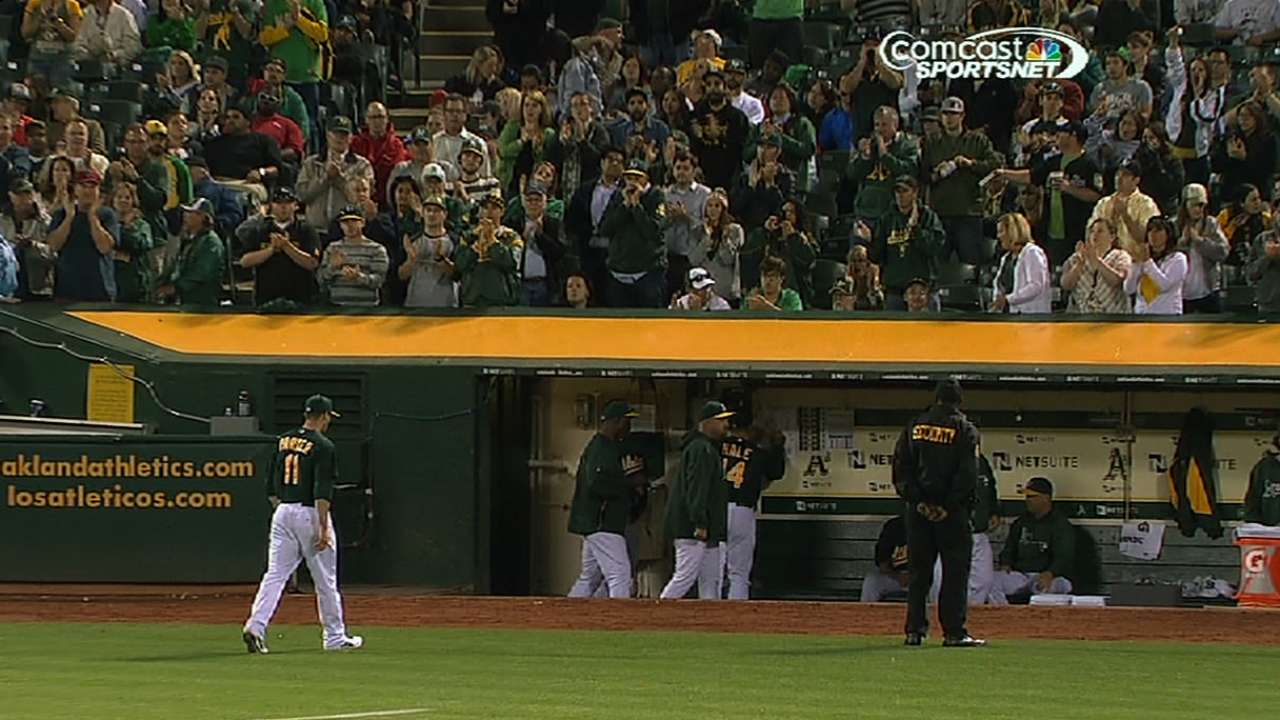 CLEVELAND -- In explaining the origin of the neck pain that led to his removal from Monday's start, Jarrod Parker labeled bad posture as the culprit. He was kidding. In reality, Parker doesn't know how or when the strain became an issue, nor does he know how long it will persist.
Parker said prior to Tuesday's game that the pain is probably worse now than it ever was before.
"I don't anticipate him missing his next start," manager Bob Melvin said. "I mean, this is something he actually even dealt with last year at times. I've been wrong before, but he's not going to do anything today, and then play some catch tomorrow, and then hopefully go through his normal routine."
Parker gave up four home runs on Monday. For the season, he's 1-5 with a 7.34 ERA.
Mark Emery is an associate reporter for MLB.com. This story was not subject to the approval of Major League Baseball or its clubs.