Barton brings superb glove to the bigs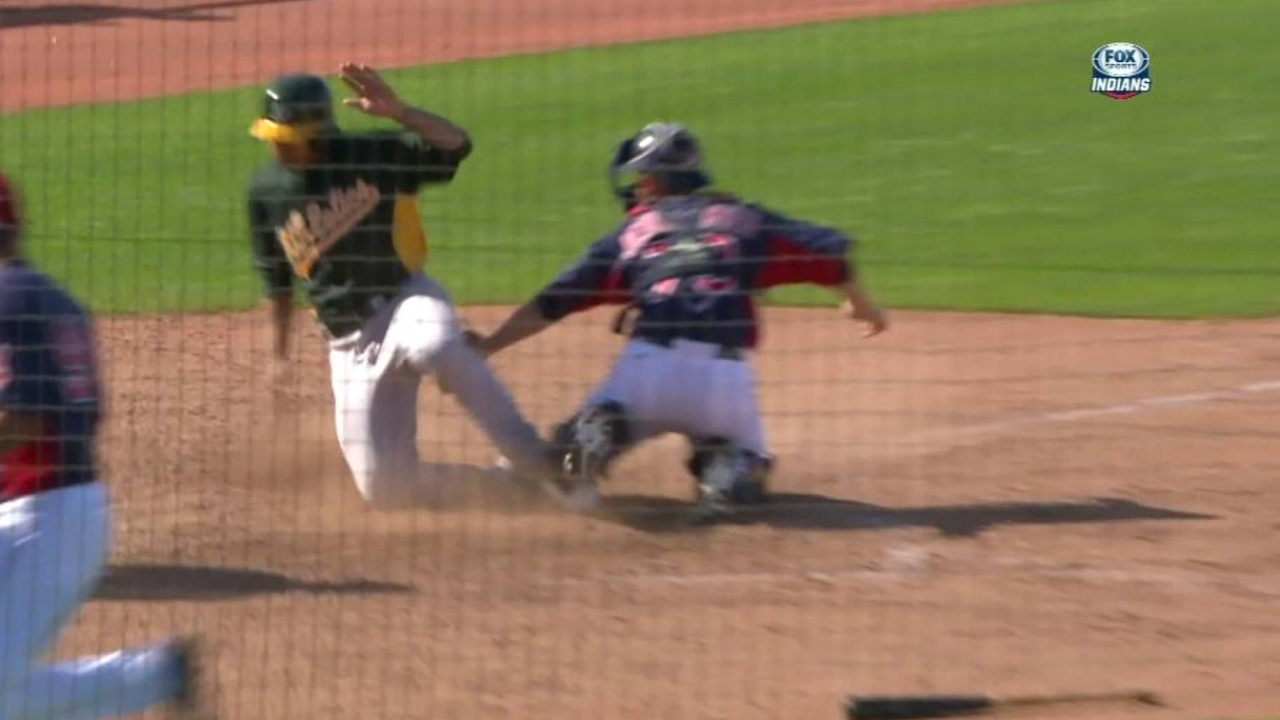 CLEVELAND -- To replace injured outfielder Josh Reddick, the A's on Wednesday selected Daric Barton from Triple-A Sacramento. Barton started at first base and hit seventh on Wednesday night against the Indians.
Barton, who has not appeared for Oakland in 2013, has played in 468 games for the club across each of the past six seasons. In that time he has hit .249 with 27 home runs and 163 RBIs while proving himself as a reliable defender. He also drew 272 walks, which helped give him a .360 on-base percentage.
"Like most of the guys we bring up over the course of the season, he's having a good year," manager Bob Melvin said. "[Barton is] another good defender, an on-base guy, kind of all about what we've been doing here this year, and swinging the ball well on top of it."
Melvin said that Barton will primarily play first base and appear against right-handed pitchers, allowing Brandon Moss to move to the outfield, which has been affected by injuries. Against lefties, look for Nate Freiman to play first.
In Sacramento this season, Barton got on base at an impressive .422 clip. In 29 games he batted .287 with three home runs and 21 RBIs. He also added 24 walks and 16 strikeouts.
"I've heard a lot of [garbage] over the last two years about how I don't swing enough and how I walk too much," Barton said. "But if I'm on base 40 percent of the time, I'm OK with that, whether it be walks, hits, whatever it may be."
Barton has talked a lot about maintaining a positive mind-set and ignoring all the negative things people might write or say about him. Although such noise can affect a player in the batter's box, Barton said it should never inhibit a player's defensive efforts.
In the field is probably where Barton excels most, as he has a .992 career fielding percentage. Melvin praised Barton's glove work, saying that he is as good around the bag as just about anyone in the league.
"Over the last four years, I feel like I've been good defensively," Barton said. "I don't want to sound cocky or anything, but I'm really proud of how far I've come defensively and what kind of defensive player I am."
Added Melvin: "It always makes the infielders feel that much more secure when [if] you throw the ball across the diamond and you throw it in the dirt, you know there's a good chance he's going to pick it."
Mark Emery is an associate reporter for MLB.com. This story was not subject to the approval of Major League Baseball or its clubs.