Cespedes hits third, Freiman starts vs. lefty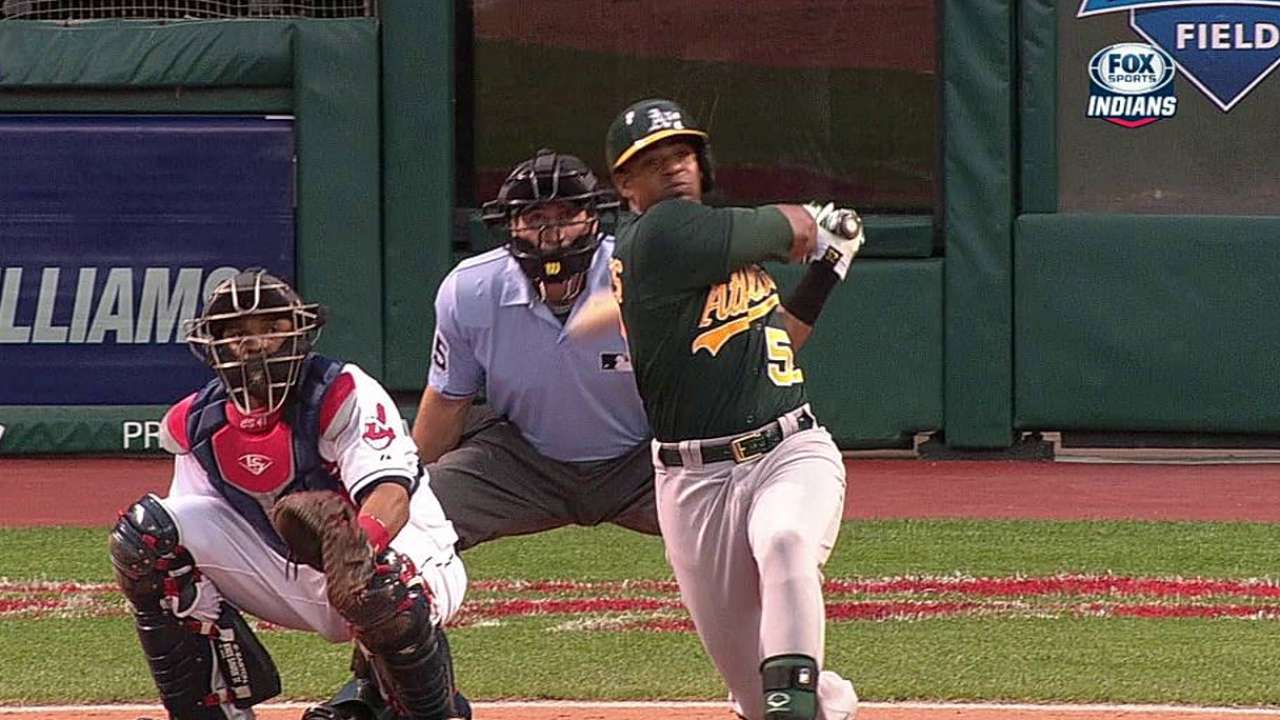 CLEVELAND -- With southpaw Scott Kazmir on the bump for the Indians in Thursday's series finale, A's manager Bob Melvin made some adjustments to his lineup card.
Left-handed hitter Brandon Moss fell to eighth in the order, Nate Freiman started at first base and Yoenis Cespedes batted third.
Melvin was asked about the decision to move Cespedes up before the game.
"Just more of a lefty thing -- get him up there, make sure he gets up in the first inning, too. Scoot everybody up a little bit," Melvin said. "So you want to get those guys up sooner rather than later -- the guys you expect to do a little more damage off the left-handed pitcher."
Cespedes has fared well against left-handed pitching this season. Entering Thursday's game, he's batting .316 (6-for-19) with three home runs, seven RBIs and a .462 on-base percentage.
Freiman, too, has enjoyed success against lefties in limited appearances this season, his first in the big leagues. The first baseman has hit .375 (9-for-24) with two doubles and a homer, and he has compiled a .448 on-base percentage.
"He's a right-handed bat at first base, and a power bat, and really has done a great job for us in the time that he's been in there," Melvin said. "It can be difficult for younger players to have to acclimate to a role where they're not playing every day, but he's done it beautifully.
"He works very hard to keep himself ready, and gets the brunt of the time at first base against left-handed pitching."
Mark Emery is an associate reporter for MLB.com. This story was not subject to the approval of Major League Baseball or its clubs.