Anderson out another month with foot fracture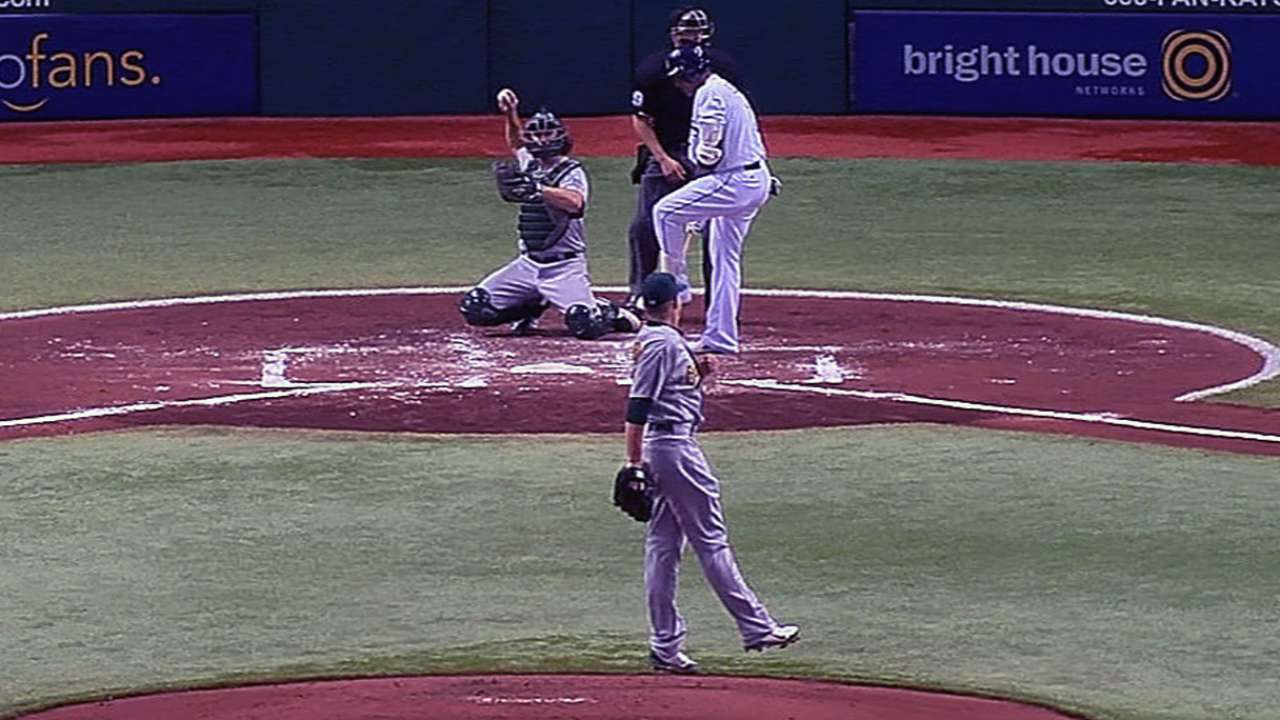 OAKLAND -- Left-hander Brett Anderson was diagnosed with a navicular stress fracture of his right foot, revealed by CT and bone scans, the Athletics announced Friday.
Anderson will be reevaluated in four weeks, when his walking boot is removed.
"I was running in the outfield on Monday and suddenly my foot started hurting," Anderson said. "I got it checked out and this is the result."
Unfortunate turn of events...but we're a good team with or without me and hopefully I can contribute sooner rather than later.

- Brett Anderson (@BrettAnderson49) May 17, 2013

Anderson has been on the disabled list since May 1 with a sprained right ankle.
"It's very unfortunate," A's manager Bob Melvin said. "In four weeks we'll get another scan and see how it's feeling."
He had posted a 1-4 record and 6.21 ERA in six games, five starts, this season, allowing 22 runs (20 earned), 32 hits and 15 walks while striking out 29 batters in 29 1/3 innings.
"I'm disappointed in myself," Anderson said. "I need to be healthy. When I'm healthy, I feel I'm one of the best pitchers. I may need to take up a hobby, maybe play darts or something."
Anderson, who is also using crutches to stay off the foot, said he is still trying to understand his circumstance.
"I'm two days from making another start and now I'm on a walking boot with a fracture in my foot."
Rick Eymer is a contributor to MLB.com This story was not subject to the approval of Major League Baseball or its clubs.