A's activate Young from disabled list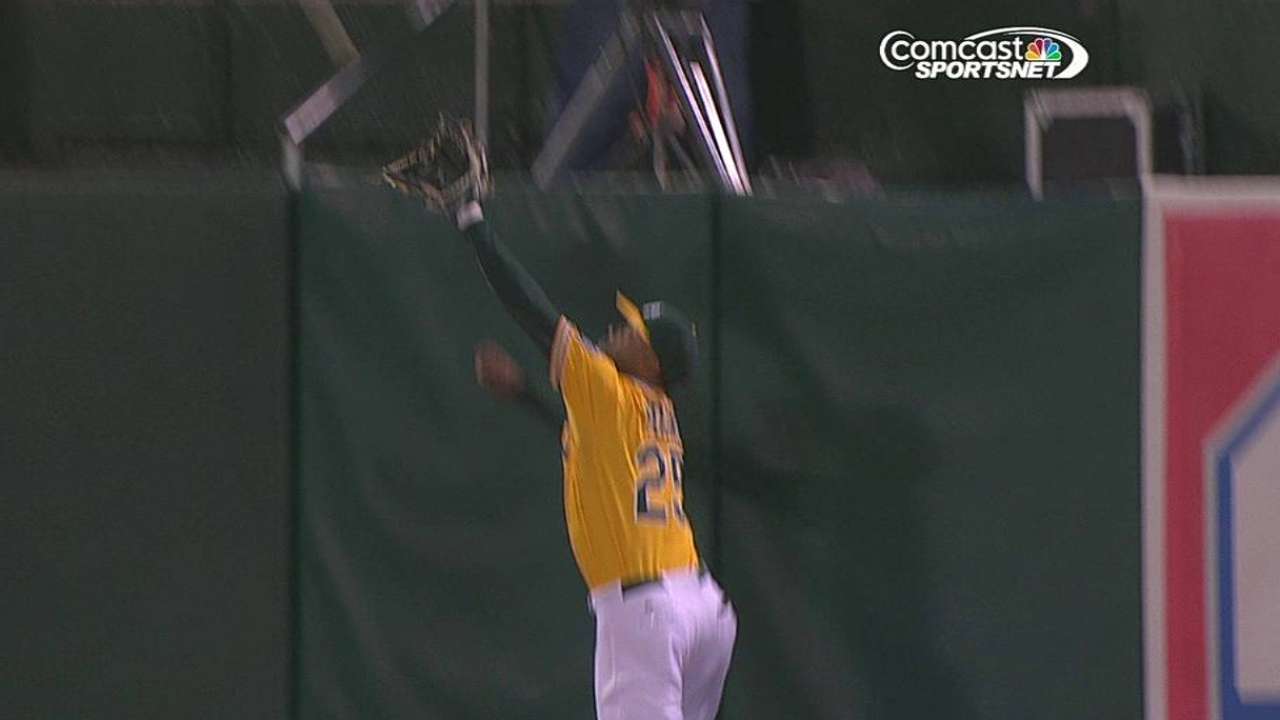 OAKLAND -- As expected, outfielder Chris Young was activated from the disabled list and was penciled into the starting lineup against the Kansas City Royals on Saturday.
"It's only been two weeks, but it feels like two months," Young said. "I'm comfortable going out to play."
Young played in one rehab game with the Sacramento River Cats, getting a hit and walking twice. He left the game after five innings with cramps.
Young said leaving the game was just a precautionary measure. Had it been a regular-season game in Oakland, he would have hydrated and kept playing.
On Friday, he put his left quad muscle to the test in the Oakland outfield, just to put his mind at ease.
"I wanted to get as close to game speed as I could and push myself," Young said. "I achieved that. Now it's time to get past the injury."
Rick Eymer is a contributor to MLB.com. This story was not subject to the approval of Major League Baseball or its clubs.