A's prepare to face reliever-turned-starter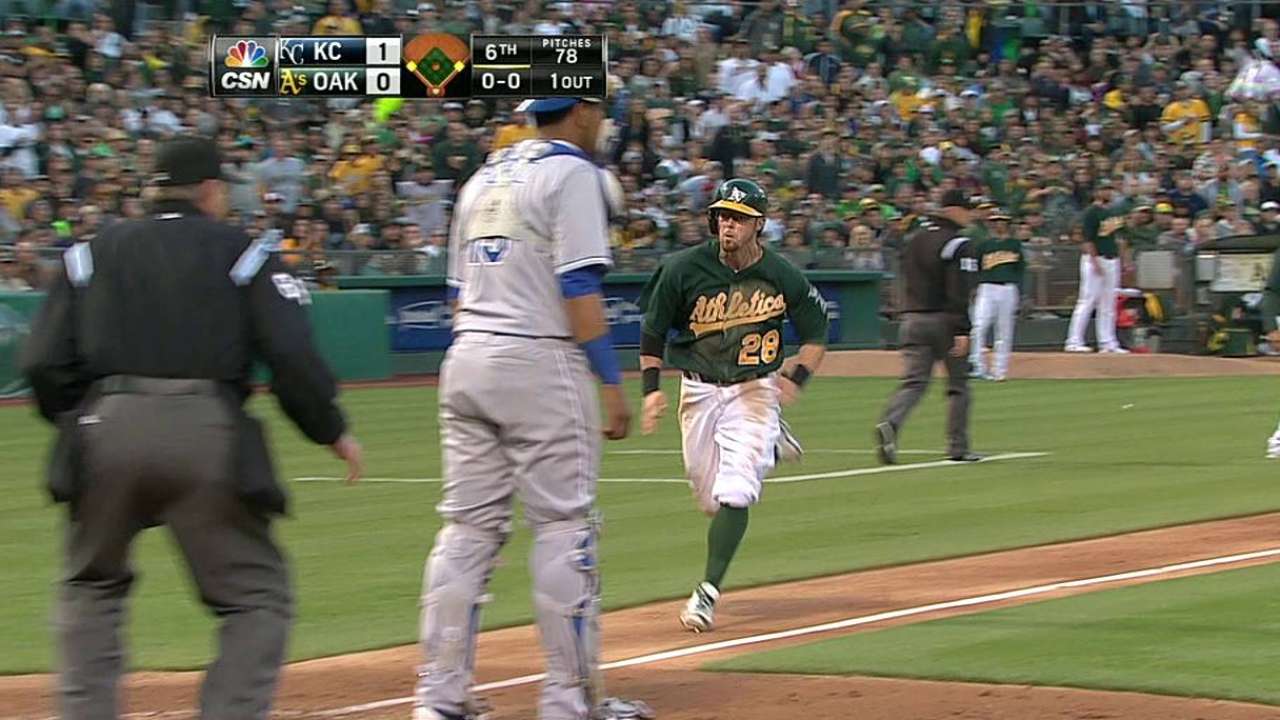 OAKLAND -- The A's will face a first-time starter Monday when they visit the Texas Rangers.
Josh Lindblom, who has appeared in 101 Major League games as a relief pitcher, was scheduled to be recalled from Triple-A Round Rock (4-0, 2.08 in seven starts) to make the start in place of Alexi Ogando.
Ogando, also a reliever-turned-starter, was placed on the disabled list with right biceps tendinitis. His last start came in Oakland on Wednesday, a 6-2 Rangers win.
Lindblom has pitched for the Los Angeles Dodgers and Philadelphia Phillies and has faced just five of the current A's hitters.
Yoenis Cespedes, John Jaso, Jed Lowrie, Sean Smith and Chris Young are a combined 4-for-10 against him.
Neither Lowrie nor Jaso remembers facing him.
"There's really no crossover for any guy," Lowrie said. "Some guys are just more successful as starters."
Lindblom was a closer for Purdue when he was drafted in 2008 by the Dodgers, who then turned him into a starter in the Minors. He was sent back to the bullpen in 2011, his first year in the Majors.
"Personally I just stick to a routine," Jaso said. "I don't like hearing what a guy tries to do in certain situations. I just want to know what pitches he throws. I don't want to be surprised."
Facing Ogando as a starter, Jaso acknowledged, differed from seeing him as a reliever.
How Lindblom works differently has yet to be seen.
"Guys typically will pitch different," A's manager Bob Melvin said. "Out of the bullpen, there's no time to establish all four of your pitches. We just don't know until we see him pitch."
Rick Eymer is a contributor to MLB.com. This story was not subject to the approval of Major League Baseball or its clubs.