Norris on injuries: Someone will always step up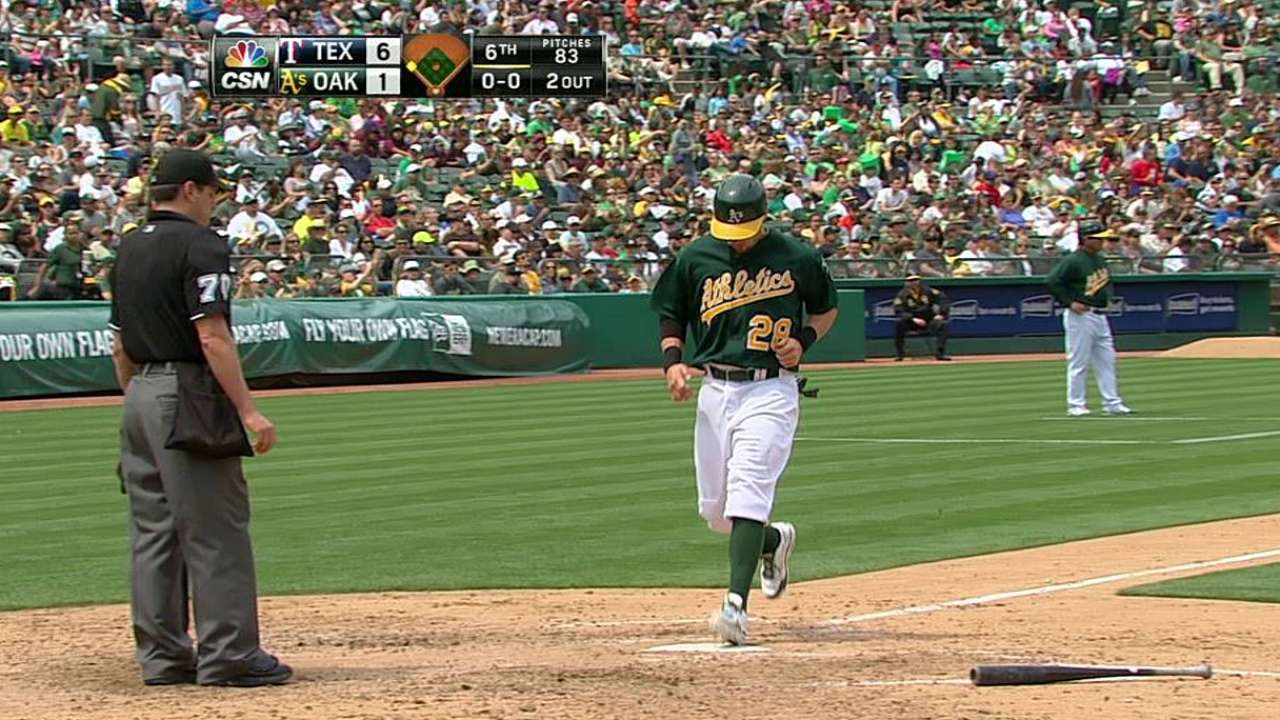 OAKLAND -- Athletics catcher Derek Norris does not express concern when players like Brett Anderson and Josh Reddick go missing from the lineup because of injuries.
He figures the A's will do just fine in the long run because of the depth in the organization.
"Baseball is built around adapting to change," Norris said. "Someone is going to step up. This team is relentless and gritty, and someone will always step up for us."
The A's have already used the disabled list nine times this year, after needing it 21 times all of last year. Oakland manager Bob Melvin refuses to use injuries as an excuse for anything.
"It's always nice to have a full complement of players," he said. "There are several teams who have to make do with a few less. When you have key players end up on the DL it affects you, sure, but we feel we have a deep organization."
Dan Straily remains in the rotation with the loss of Anderson, while Chris Young moved back into the starting lineup following his own stint on the DL.
Yoenis Cespedes and Coco Crisp have also missed time this year as the A's were at .500 going into Sunday's series finale with the Kansas City Royals.
"The organization has done a great job filling the River Cats' roster with good players," said Norris, a former River Cat. "Sometimes you need help from Triple-A. I think we'll be all right."
Rick Eymer is a contributor to MLB.com. This story was not subject to the approval of Major League Baseball or its clubs.