Freiman making the most of opportunities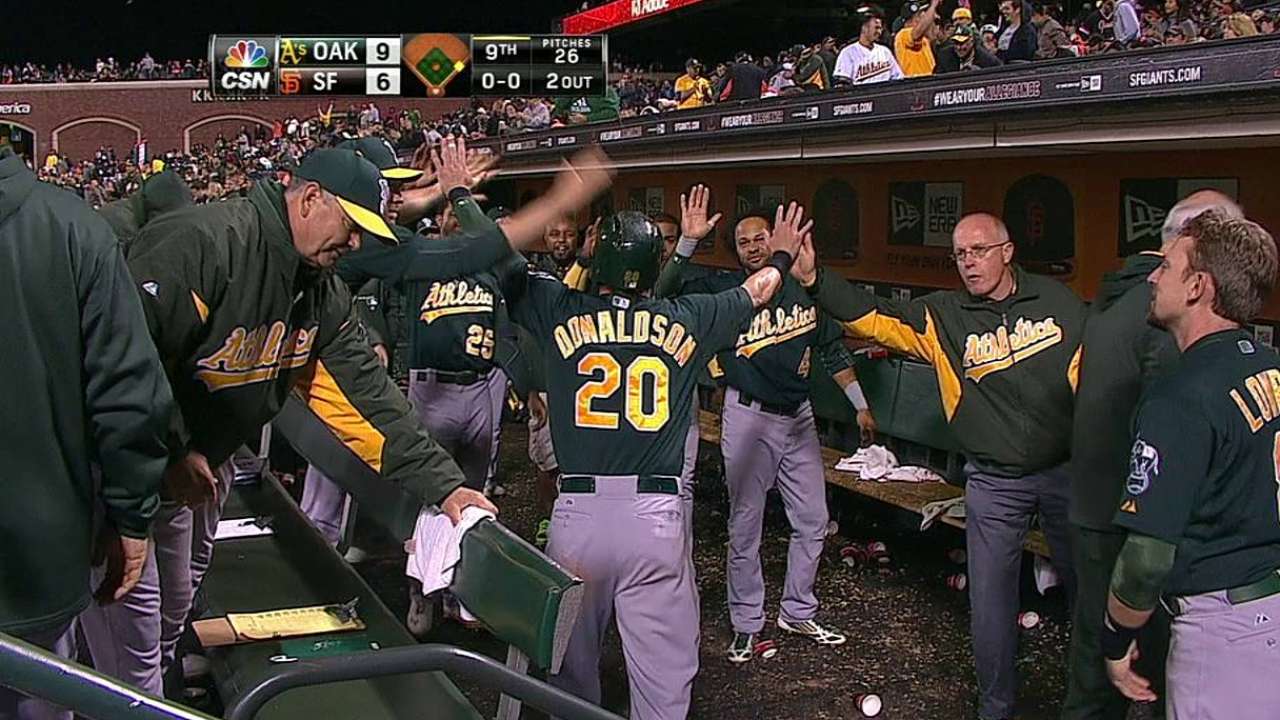 SAN FRANCISCO -- This isn't a role any baseball player imagines having. But facing the occasional lefty every few days is something Nate Freiman's doing pretty well.
Freiman made just his 18th start in Oakland's 55th game Thursday, with Giants lefty Barry Zito on the mound. Seventeen have come against southpaws, while regular first baseman Brandon Moss typically gets the nod against right-handers and even a few lefties. Freiman's taken advantage of the scant playing time, batting .279 with four doubles, two home runs and 14 RBIs, to go along with seven walks, in that span.
That includes a .364 clip (16-for-44) against left-handers. Freiman was hitless in 16 at-bats with a right-hander on the mound until Wednesday night, when he stroked an RBI base hit to right field off Giants righty Jean Machi in the ninth inning.
"He hadn't been getting too many hits off right-handers, but that was an impressive at-bat," manager Bob Melvin said. "Went from 3-0 all the way to 3-2. Didn't try to do too much. Just poked the ball into right field.
"Here's a guy that's used to playing every day in Double-A, and now he's in a situation where he's in new roles, doing something he's not used to doing. To not only get a big hit but work the count and not try to do too much, it's impressive."
The rookie Freiman figures to land a couple of more starts this weekend, as the visiting White Sox are slated to throw two southpaws in the three-game set.
Jane Lee is a reporter for MLB.com. This story was not subject to the approval of Major League Baseball or its clubs.