Melvin gives Cespedes 'half-day off' at DH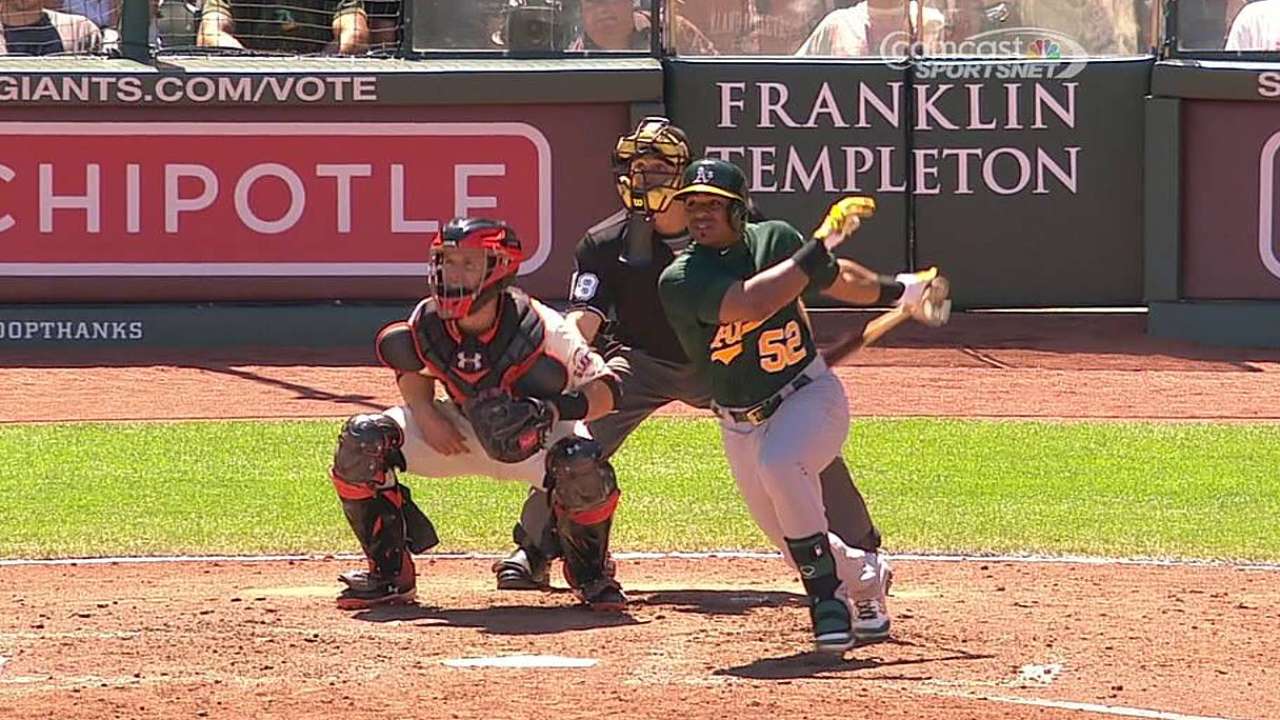 OAKLAND -- Saturday's quick turnaround also influenced how manager Bob Melvin approached his lineup. Yoenis Cespedes was slotted at designated hitter for the A's instead of at his normal spot in left field.
"There are times during the season when series seem to take a little bit more out of you," Melvin said. "How you combat that, it's difficult to do. You're going to play regardless the next day. So you just try to keep it light. ... You just have to know going in that there's going to be days where you're not feeling as energetic as other days, but you still have to go out there and grind."
Coco Crisp received a similar treatment in Friday's 3-0 win against the White Sox, leading off as the A's designated hitter rather than patrolling center field.
"Both of these guys are obviously very important to us," Melvin said. "We want to keep Coco healthy, and as hard as he plays in the outfield he needs a full day off from time to time. It's very difficult to have both of these guys out of the lineup, so this is kind of a half-day off for Yoenis."
Jeff Kirshman is an associate reporter for MLB.com. This story was not subject to the approval of Major League Baseball or its clubs.