Family matter keeps Crisp out of starting lineup
Family matter keeps Crisp out of starting lineup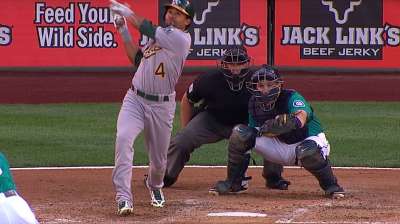 OAKLAND -- A's outfielder Coco Crisp was out of the starting lineup against the Reds on Wednesday to attend to a family matter.
"He's got a family issue he's dealing with right now," manager Bob Melvin said, "but he will be here during the game at some point."
Melvin expected Crisp to be available off the bench and noted that his pregame absence was not the result of an emergency but rather a "planned" event.
"Everything's fine," Melvin said.
In Crisp's place, Chris Young got the start in center field.
Jane Lee is a reporter for MLB.com. Jeff Kirshman is an associate reporter for MLB.com. This story was not subject to the approval of Major League Baseball or its clubs.