A's waiting before adjusting play-at-plate drills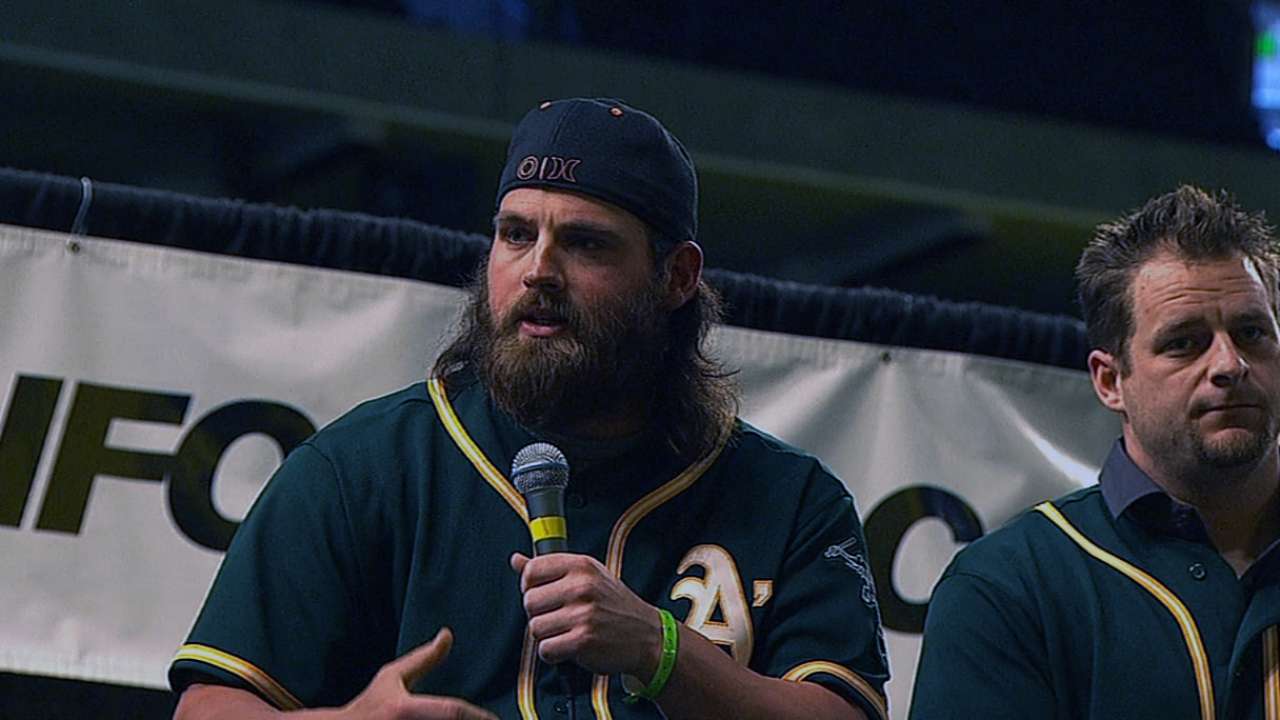 PHOENIX -- Guidelines designed to rid baseball of home-plate collisions are expected to go into effect this season. But recommendations for these rule changes remain just that for now.
A's manager Bob Melvin doesn't want his catchers adapting to rules that haven't officially been implemented, which is why he hasn't tweaked any Spring Training drills.
A former catcher, Melvin wants clarification first.
"Until I get confirmation on what it is exactly going to be, we're kind of doing status quo right now," the A's manager said Tuesday. "We've talked about it some, and it looks like we are probably going to have to do something. They're talking about working it in once the season starts, but I'd like to know what a lot of the variables are because there's a lot of instincts at play for a catcher.
"If you're not allowed to block the plate and the ball comes in the line from an outfielder, what are you supposed to do? We need some clarification on how that's going to be handled."
Several clubs, including the American League West rival Angels, are already in the process of teaching their catchers new mechanics to handle plays at the plate. In a sense, they're unlearning natural instincts.
Major League Baseball representatives are scheduled to visit each camp this spring and provide updates on potential new rules that will surely include a lot of gray area.
"I'm all for safety," said Melvin, "but this is one that's going to be a difficult one to enforce, there's no doubt about it.
"I think it will be a reviewable play as well, so the umpire could go back and see if he was blocking the plate. Now, the runner has to slide within the line, too, to make all this work. But if it's a 2-2 game in the ninth inning, the ball's coming right on the plate and takes you into the line, what's a catcher supposed to do? I'm sure there's some kinks to be ironed out, as far as what the rules are supposed to be."
Jane Lee is a reporter for MLB.com. Read her blog, Major Lee-ague, and follow her on Twitter @JaneMLB. This story was not subject to the approval of Major League Baseball or its clubs.