Gentry to rest ailing back another 10 days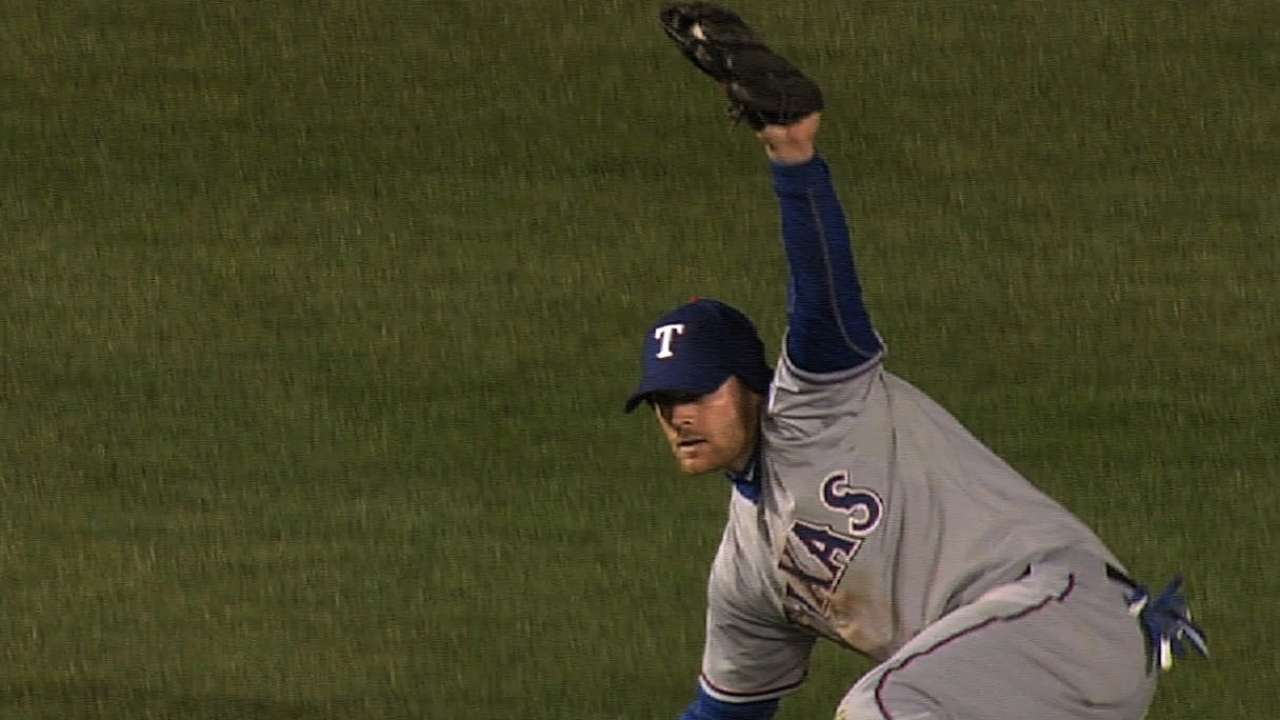 PHOENIX -- The A's are taking the cautious route with Craig Gentry, who is expected to remain off the field for another 10 days while continuing to recover from a lower back strain.
"We're going to continue to do some core strengthening with him," manager Bob Melvin said Wednesday morning. "We've seen different doctors and gotten some different opinions, and he's just not where the training staff would like to see him, as far as strengthening and getting his back to 100 percent."
This means Gentry could miss more than a week of games, though Melvin maintains his new outfielder should have no problem staying on track for Opening Day.
"If it's that timetable, probably not," he said, "but you never really know."
The 30-year-old Gentry has been held out of action since Friday, and his ongoing absence will allow A's coaches to get a good look at a couple of outfielders next in line on the depth chart: Sam Fuld, here on a Minor League deal, and prospect Michael Taylor, who is in his fifth big league camp with the A's and out of options.
Fuld got the start in center field and batted leadoff in Wednesday's Cactus League opener on the road against the Giants, while Taylor drew the start in left. Fuld's name also appears in Thursday's lineup vs. the visiting Brewers. He'll bat eighth and play in left.
"They're going to get more at-bats because of this, but we also have a pretty good idea of what they can do," said Melvin. "Still, it gives them some more at-bats to impress, and that's a good thing for them."
Jane Lee is a reporter for MLB.com. This story was not subject to the approval of Major League Baseball or its clubs.