O'Flaherty continues to progress, nears 'pen session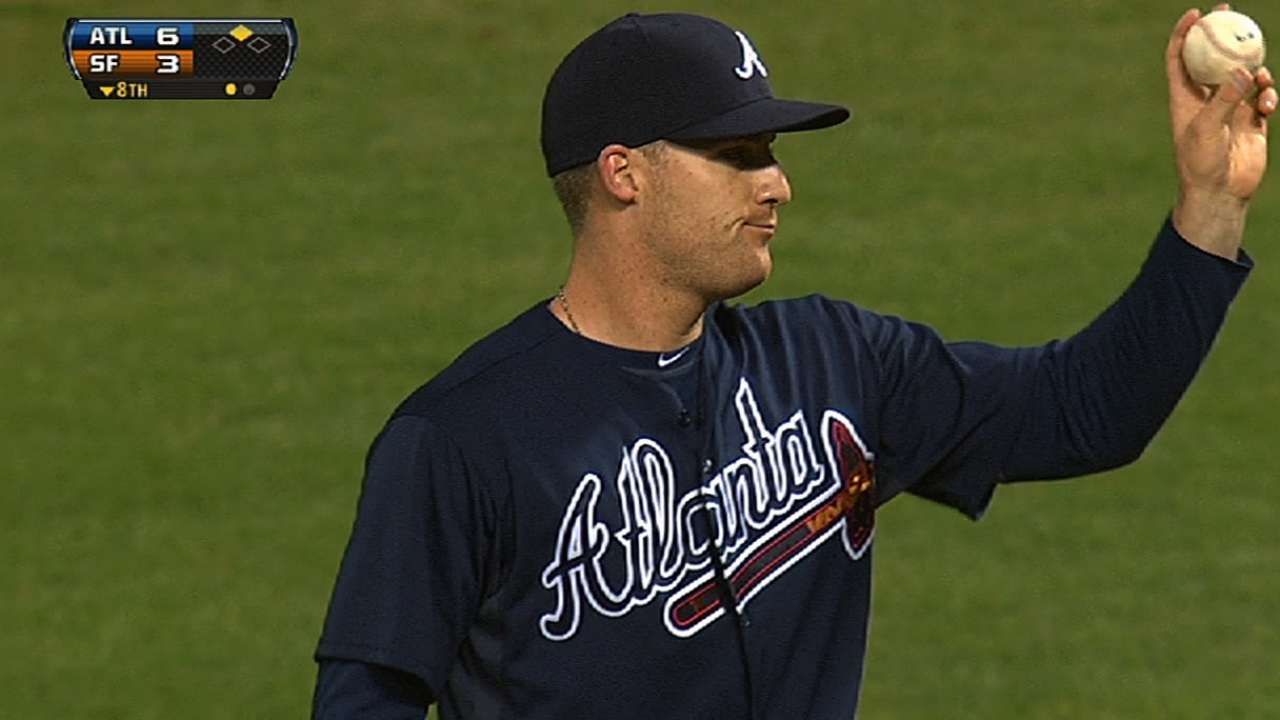 PHOENIX -- Every baby step is a big one for Eric O'Flaherty these days, and the lefty reliever is appreciating each one.
Nearly 10 months removed from Tommy John surgery, and two months from signing a two-year, $7 million deal with the A's, O'Flaherty has been continually encouraged by his steady progress. He threw from flat ground for the first time Friday, meaning a bullpen session is in his near future.
Exactly when, O'Flaherty isn't sure. He stopped keeping track of his own schedule months ago. That's why he doesn't like answering questions about his potential return date.
The A's are hoping to add him to an already stacked bullpen around midseason.
"We're not putting a timetable on anything, just so there's not a tendency to rush too much," he said. "I think we're just going day by day, and that's the best way to do it, because you start setting a date for yourself and if you have a setback it's way more frustrating. We're just trying to do it right. It's just less pressure that way."
The 29-year-old was 13-7 with a 1.99 ERA over 295 appearances in five stellar seasons with Atlanta after opening his career with three seasons in Seattle. He had never been sidelined from the game so long until his surgery. Even his battle with mononucleosis in 2010 lasted just one month.
So he's learning the virtues of patience.
"It's tough, but now it's getting easier, because every day you make progress and have those milestones to hit, things that are within reach," O'Flaherty said. "And each time you reach one of those, you get to monitor your progress a lot more. Those first four months are torture. You're just doing shoulder exercises and your elbow hurts. But once you start throwing again, everything goes by so much faster it seems, and I've been feeling great."
Jane Lee is a reporter for MLB.com. Read her blog, Major Lee-ague, and follow her on Twitter @JaneMLB. This story was not subject to the approval of Major League Baseball or its clubs.