Melvin pleased with players' progress thus far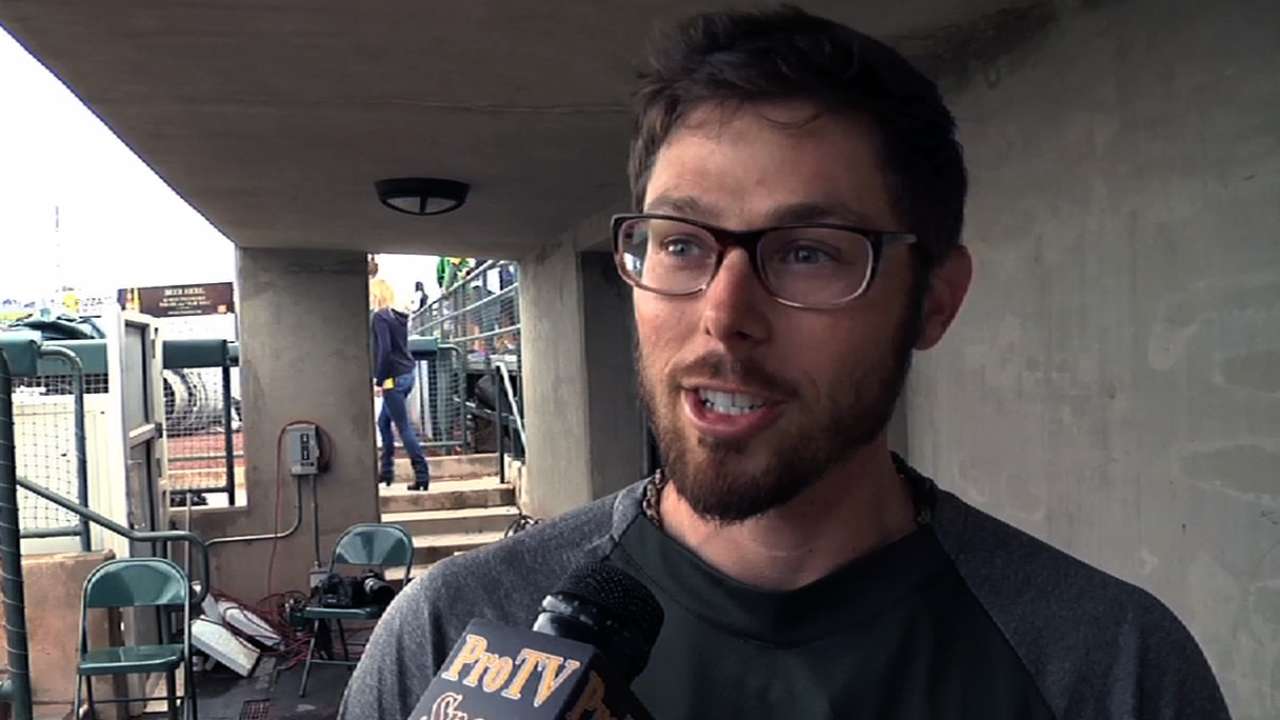 PHOENIX -- Wednesday's game against the Brewers marked one full week of Cactus League action for the A's.
Their record is 5-3-1, outfielder Josh Reddick is hitting .462 and they've discovered the burgeoning legend that is Billy Burns.
But the most important thing A's manager Bob Melvin has seen through one week is his team continually preparing for the season.
"We're getting stuff done, we're getting the at-bats that I'm comfortable with," A's manager Bob Melvin said. "At this point, I think everything's pretty good."
Wednesday was a relatively easy day for most of the A's following Tuesday's split-squad games against the Brewers and Cubs. Second baseman Eric Sogard and catcher John Jaso -- who served as the designated hitter -- were the only regulars to make the trip to Maryvale to face Milwaukee.
While the veterans rested, younger players received more playing time than normal -- this coming one day after the youngsters helped one of Oakland's squads post a late-inning comeback victory.
Although Spring Training outcomes matter as much as March batting averages, Melvin admitted a positive in these games is seeing young players compete in the late innings or on a day like Wednesday.
"It's something that we impress upon the younger guys in the second group of guys is, it's their job to come in and complete the game," Melvin said. "They're excited about it and they want to come in and make an impact whether or not it's hold a lead or come back and win...
"It's their opportunity to shine and a lot of those guys have done some really good things."
Melvin said most of the everyday players will return to the starting lineup Thursday against the D-backs.
Cash Kruth is a reporter for MLB.com. Follow him on Twitter at @cashkruth. This story was not subject to the approval of Major League Baseball or its clubs.