Russell out at least one week with hamstring strain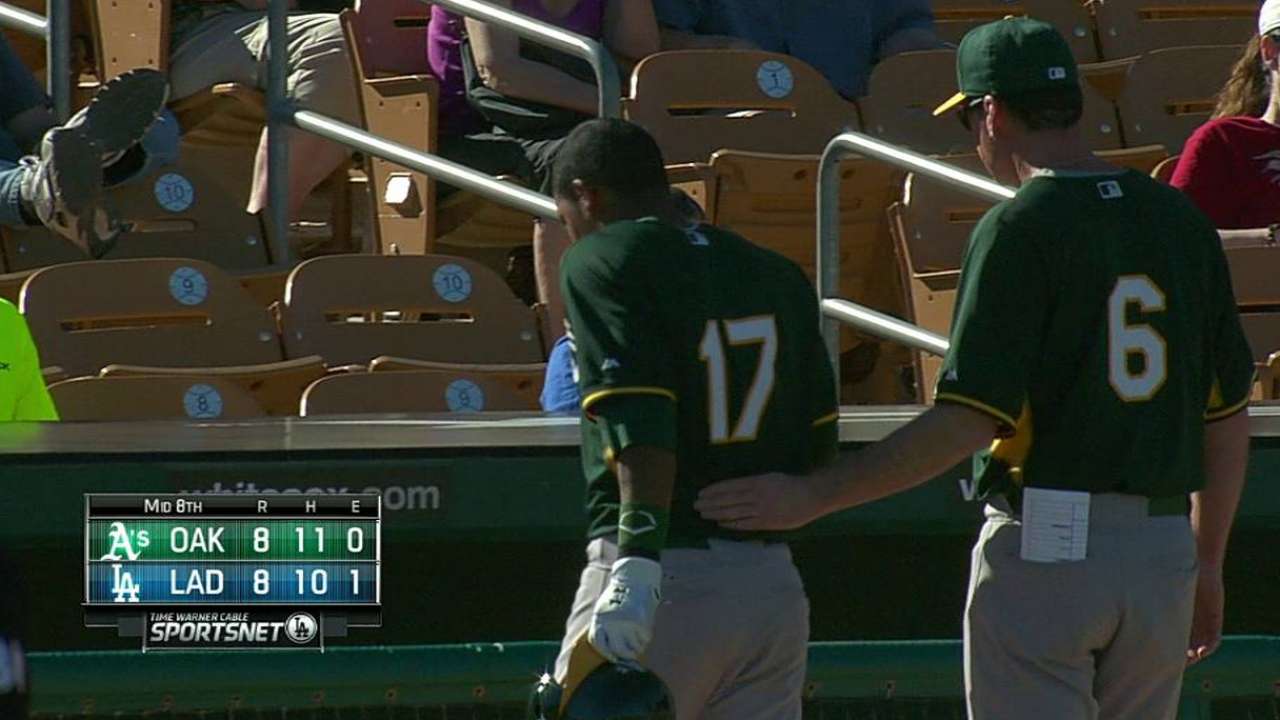 PHOENIX -- After sustaining a right hamstring strain on Monday afternoon, A's shortstop Addison Russell will be sidelined for at least a week. Hamstring injuries are notoriously tricky and often linger for a while, so the A's want to play it safe with their prized prospect.
"It's going to be a little while," A's manager Bob Melvin said. "Not sure exactly [how long] until a couple days to see how he's moving around."
Russell, the No. 12 overall prospect in baseball, hurt himself while running out a grounder to third base in the eighth inning of the A's 8-8 tie with the Dodgers on Monday.
The 20-year-old wasn't expected to break camp with the big league club, but given how well he had been playing this spring, hitting .280 with three extra-base hits and three RBIs in 25 at-bats, the A's were looking forward to seeing more of him this month.
"He was going to play a lot," Melvin said. "We expected him to impress and he has impressed. It's too bad that this had to happen. It sets him back some."
Russell played 107 games for Class A Advanced Stockton last year, batting .275 with 17 homers, 29 doubles, 10 triples and 21 steals. He'll likely begin 2014 with Double-A Midland.
Tyler Emerick is an associate reporter for MLB.com. This story was not subject to the approval of Major League Baseball or its clubs.