Cook progressing, set to throw bullpen session
Reliever figures to serve as setup man to closer Johnson when healthy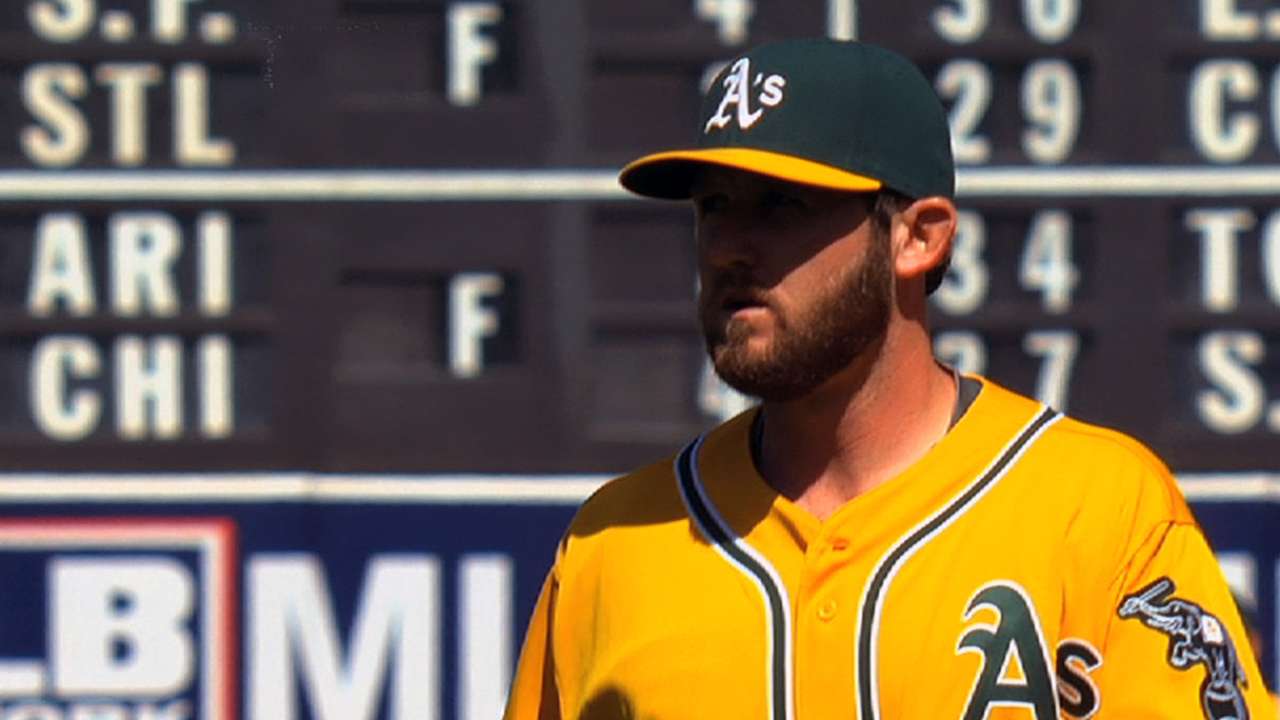 PHOENIX -- Ryan Cook is progressing, but he's still uncertain for Opening Day.
Cook, who showed up to A's camp with shoulder inflammation, came out healthy from a bullpen session on Tuesday and will throw another on Thursday afternoon. Should that go well, the reliever will need to throw live batting practice, perhaps more than once, before he can pitch in a game.
With less than three weeks left in Spring Training, Cook's chances of being ready for the opener are dwindling, but manager Bob Melvin has not ruled out anything.
"Whether or not he'll be ready for the season is still undecided at this point," Melvin said on Wednesday morning before his club's 3-1 loss to the Royals. "I'm not sure how many of those [games] he'll need at this point. Certain guys, we've targeted relievers for eight games, other guys six games. So somewhere around there."
If the right-handed Cook isn't ready, he'll start the season on the disabled list. The depth the A's added to their bullpen during the offseason doesn't necessitate a quick return for Cook, who when healthy figures to be a key setup man to new closer Jim Johnson.
"Regardless, we don't want to rush it," Melvin said. "It's going to be more about how he responds each and every time."
Cook posted a 2.54 ERA in 71 games last season, after logging a 2.09 ERA and 14 saves in 71 games in 2012.
Chris Gabel is a contributor to MLB.com. This story was not subject to the approval of Major League Baseball or its clubs.