Melvin successful in introduction to replay system
Overturned call erases double play against A's in second inning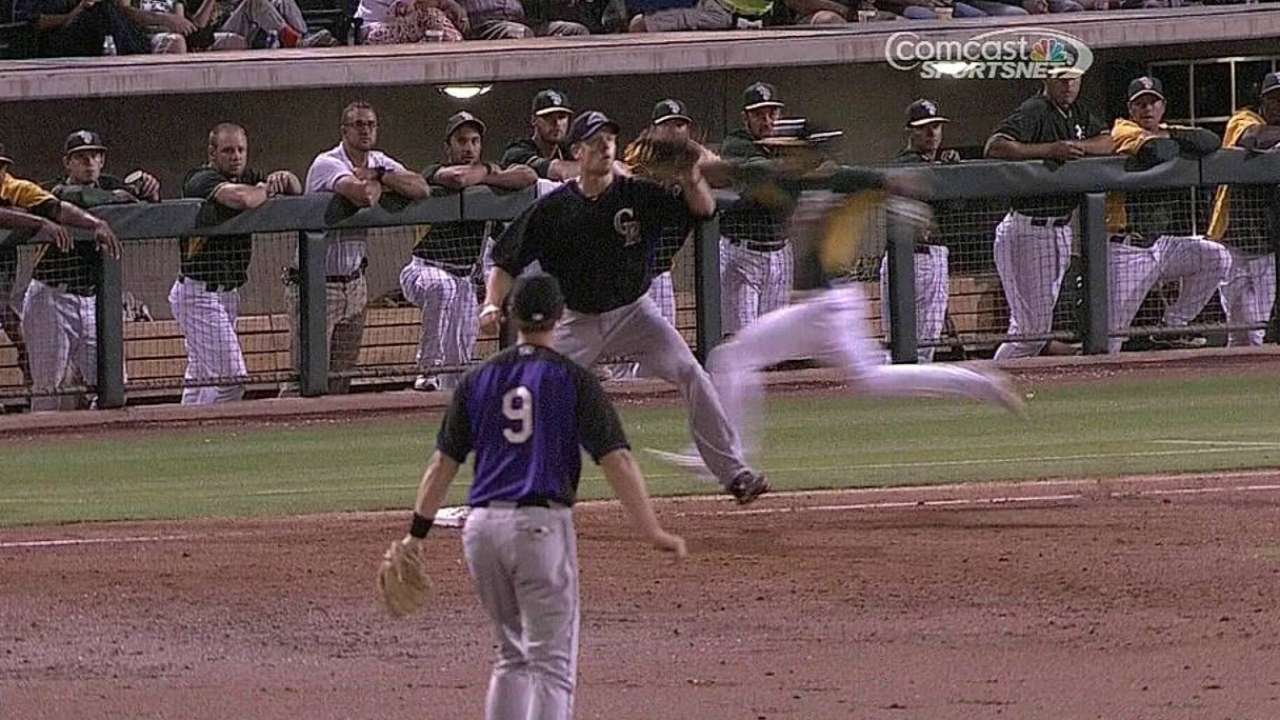 PHOENIX -- A's manager Bob Melvin said he wanted to test the expanded replay format in his first opportunity Thursday night, and he got his chance early. And he won.
With runners on first and second and no outs in the second inning, Oakland's Coco Crisp hit a groundball to Rockies second baseman DJ LeMahieu, who went to second. Shortstop Cristhian Adames then threw to first in an attempt to complete the double play and first-base umpire Allen Bailey called Crisp out.
Melvin immediately popped up and challenged the call when he reached Bailey.
Replay umpire Marcus Pattillo overturned the call after a two-minute, 10-second review. It was the fourth overturned call of Spring Training.
Melvin also challenged a play at first in the eighth inning that was upheld quickly.
"I think the second one is a little bit more indicative than the first," Melvin said. "You're going to have more camera angles, but those are the ones I want to find out about.
"We had it as semi-inconclusive, and you have to find out which ones they're going to overturn. If it's very close, they'll probably stay with the call that was made."
It was the A's first replay game this season, and Melvin said the day before he was looking forward to getting accustomed to the new dynamics of the system. Melvin even suggested he might challenge a play just to do so.
Chris Gabel is a contributor to MLB.com. This story was not subject to the approval of Major League Baseball or its clubs.