Kazmir finds comfort with roster spot secure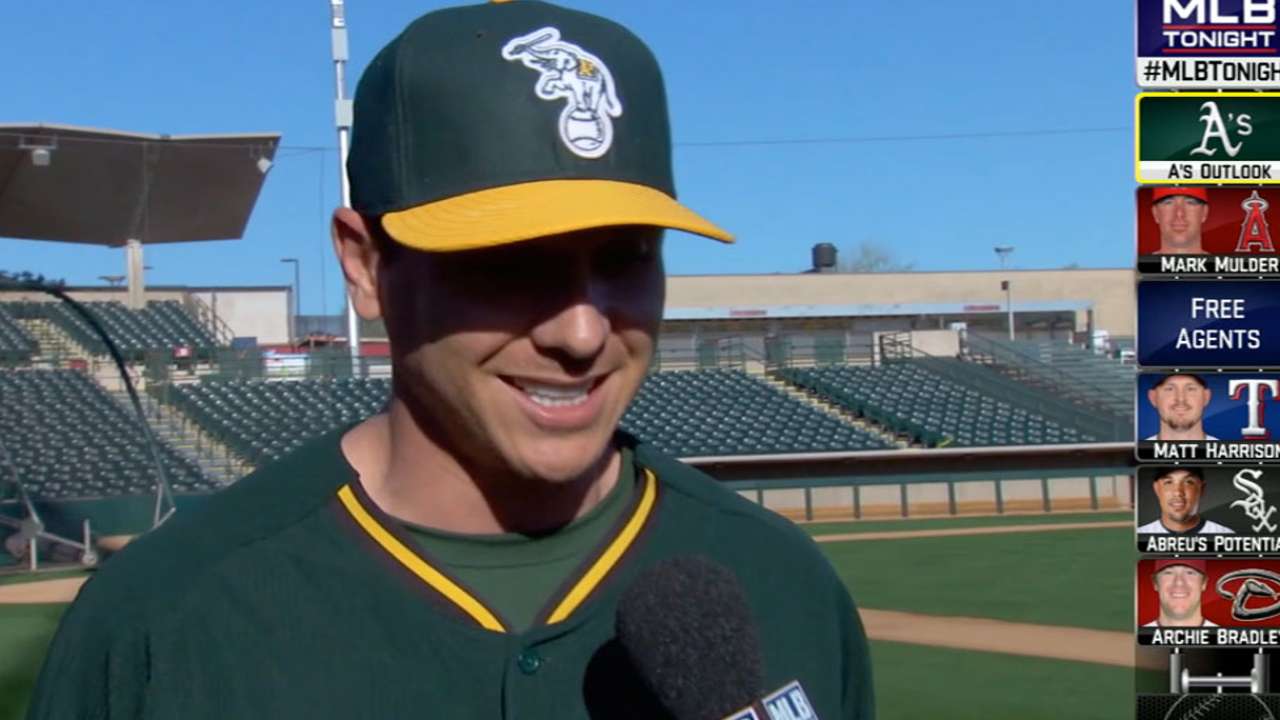 PHOENIX -- A's pitcher Scott Kazmir said after his outing Wednesday that he doesn't put much stock in results this time of year, like so many others.
But he felt very different a year ago.
"Every pitch, I was looking for results," Kazmir said.
Having pitched in just one game in the Majors since 2010, Kazmir signed a $1 million Minor League contract last year with the Indians. He won a rotation spot out of Spring Training and revitalized his career.
"It was just a different beast, where I had to go out and compete for a job," Kazmir said. "This situation is a little bit different, to where I'm back in my comfort zone."
The situation Kazmir speaks of is the two-year, $22 million deal he signed with the A's in December. The financial security also comes with a guaranteed rotation spot this year.
"It's a big difference," said Kazmir, the 2007 AL strikeout leader who pitched in the independent Atlantic League in 2012. "It's just a complete different mindset. Now it's more perfecting my craft, I'd guess you'd say; just specific things I want to work on in my game. Last year, I was just competing no matter what happened."
Chris Gabel is a contributor to MLB.com. This story was not subject to the approval of Major League Baseball or its clubs.